Preview of Seaside Residences draws 5,000
Preview of Seaside Residences draws 5,000
Preview of Seaside Residences draws 5,000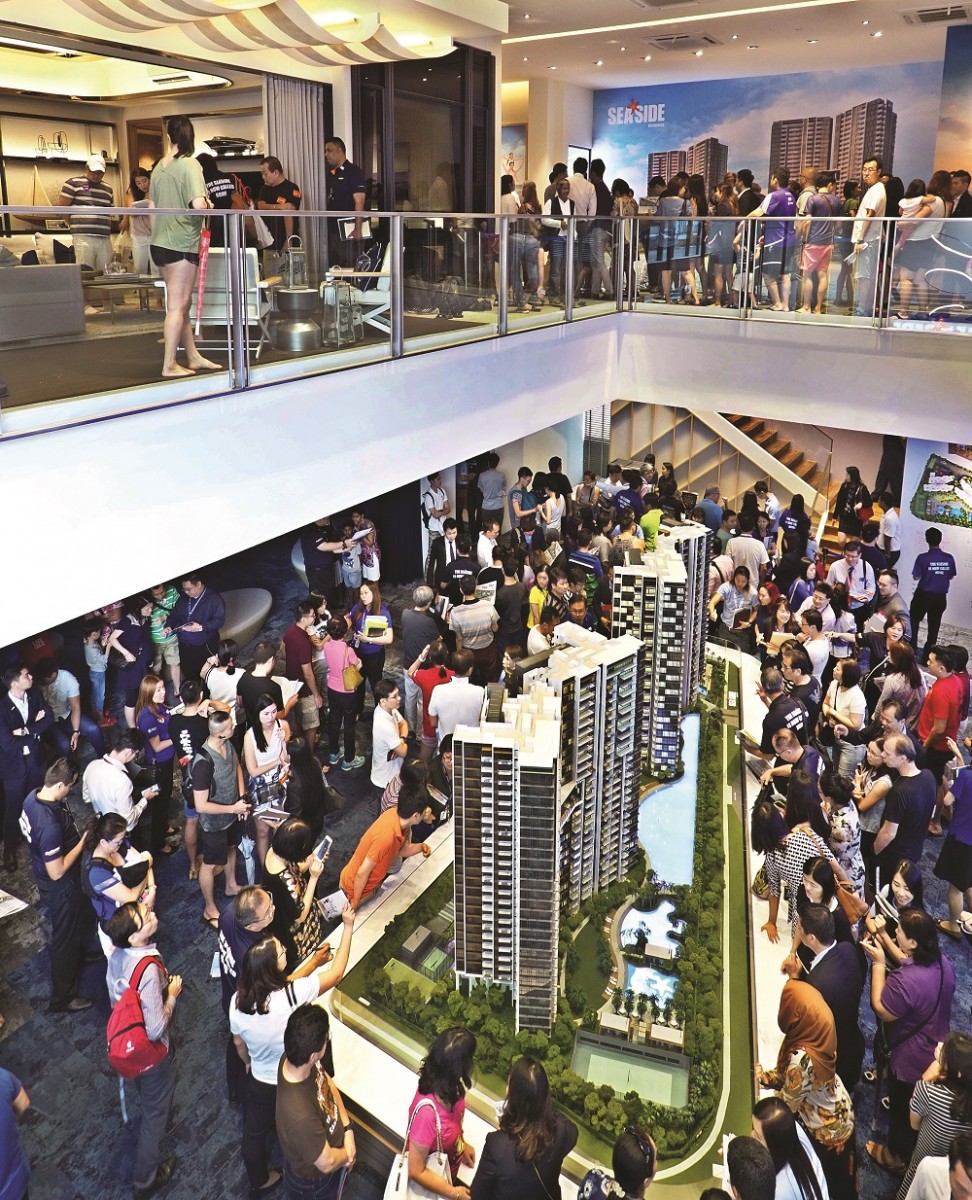 DESPITE the rain and having to park their cars across the road at East Coast Park, over 3,000 people thronged the sales gallery of Seaside Residences on April 8, the first day that the ­project opened for preview. Queues at three of the show suites on the second level snaked all the way down the stairs to the reception area. By the close of the weekend of April 8 and 9, an ­estimated 5,000-strong crowd had visited the gallery.
The majority of the interested buyers live in the eastern region of District 15 (Joo Chiat, Katong and Marine Parade), District 18 (Tampines, ­Pasir Ris and Simei) and the northeastern region of District 19 (Sengkang, Punggol).
Property agents believe the strong turnout was a result of pent-up demand, as there has been no launch of a private ­condominium project on a government land sale (GLS) site with views of East Coast Park and the sea since 2001. The last one was that of the 99-year leasehold site on Marine Parade Road, which was purchased by Frasers Centrepoint and launched as the 612-unit Cote D'Azur in 2002. The project was fully sold and completed in 2004.
Over the past decade, the neighbourhood around Cote D'Azur has been transformed, as many sites in the Marine Parade-Amber Road-­Amber Gardens area were purchased en bloc for redevelop­ment. New projects that are the result of ­the redevelopment of collective sale sites include the 383-unit ­Silversea adjacent to Cote D'Azur, which was completed in 2014; the 546-unit The Sea View by ­Wheelock Properties and the 400-unit The Esta by MCL Land, both of which were completed in 2008; and the 562-unit One Amber, in 2010.
More recent completions are the 124-unit ­Marine Blue on Marine Parade Road by ­CapitaLand, and the 109-unit Amber Skye at Amber Road by CS Land (formerly China ­Sonangol Land).
No new launch in 15 years
Along the stretch of Marine Parade Road flanked by Marine Vista and Bedok South Avenue 1 are ageing 99-year leasehold projects that are more than 30 years old and sitting on huge plots, for instance, Neptune Court, Mandarin Gardens and Laguna Park.
Seaside Residences, located on Siglap Link, is behind Victoria School and fronts East Coast Park. It is flanked by Mandarin Gardens and Laguna Park.
Mandarin Gardens on Siglap Road was completed in 1986. The 1,000-unit development ­occupies a site area of a million sq ft. While the existing plot ratio is 1.6, the site can be redeveloped into a new residential project with a plot ratio of 2.8. Likewise, Laguna Park, a privatised HUDC estate on Marine Parade Road, is zoned for residential use, with a plot ratio of 2.8. Laguna Park contains 516 residential and 12 commercial units sitting on a land area of 678,000 sq ft. It was completed in 1978 and has a 99-year lease dating from 1977.
Laguna Park has made two collective sale attempts so far. The first was in October 2009, when it was put up for sale with a price tag of SS$1.2 billion. The second was in 2011, and the asking price was 11% higher, at SS$1.33 billion.
"For such big plots, mounting a collective sale is not impos­sible but it will take a longer time to get off the ground," says Tan Hong Boon, JLL ­regional ­director of capital ­markets for ­Singapore. The two collective sale attempts at Laguna Park were made prior to the 2013 hike in the additional buyer's stamp duty (ABSD) of 15% on the land cost imposed on developers if they are not able to build and sell all their units within five years of ­acquiring a residential ­development site.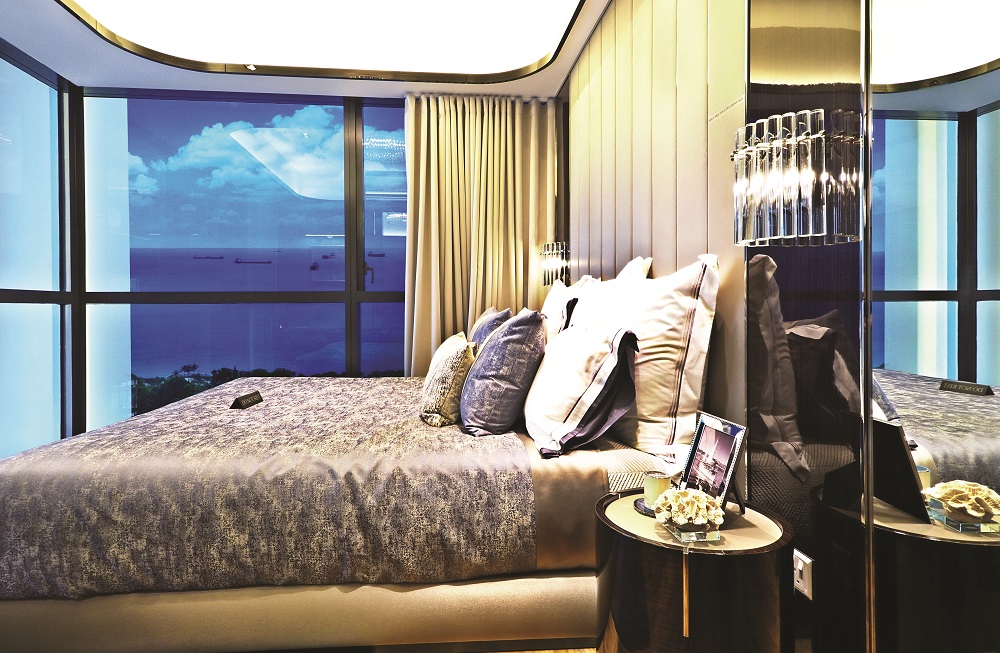 Tan also estimates that Laguna Park could be redeveloped into a project of 1,900 units, which is bigger than D'Leedon's 1,715 units. D'Leedon is a redevelopment of ­Farrer Court, the largest collective sale site so far, in­volving 618 units occupying a site area of 838,488 sq ft, which was sold to a CapitaLand-­led consortium for S$1.34 billion in 2007.
Meanwhile, the largest GLS site offered for sale to date — the plot on Stirling Road that was triggered on April 10 — can yield 1,100 resi­dential units. This is less than 60% of the ­potential number that can be built on the ­Laguna Park site, says Tan.
It is not surprising why the GLS site of 207,842 sq ft at Siglap Link drew eight bids at the close of the government land tender in January 2016. The winning bid came from a ­consort­ium made up of Frasers Centrepoint, Sekisui House and Keong Hong Holdings, which bid S$624.18 million, or S$858 psf per plot ratio, for the site. The project has since been launched as Seaside Residences.
Frasers Centrepoint, having developed Cote D'Azur, recognises the potential of the area and the lack of new supply in the immediate neighbourhood of Seaside Residences.
"No residential development with such exclusive sea views has been launched along East Coast Parkway in 15 years," says Cheang Kok Kheong, Frasers Centrepoint's head of develop­ment and projects. "With such compelling quali­ties, this project is generating strong ­interest from new homebuyers and investors."
Buyers are also cognisant of the fact that there are no other GLS sites in the immediate neighbourhood of Seaside Residences, says Jack Chua, CEO of ERA Singapore. "This has translated into strong turnout at the sales ­gallery even on weekdays."
Exclusive, with sea views
To capitalise on the sea views, Seaside Resi­dences, which is designed by ADDP ­Architects, has four 27-storey residential towers that ­occupy just 23.4% of the total site area. It is said that at least 70% of the units will enjoy sea views.
With no immediate new competition in the vicinity, "Seaside Residences should be able to move quite a lot of units", reckons JLL's Tan.
The project has a mix of one-bedroom suites to five-bedroom penthouses. About 64% of the units are a mix of one- and two-bedders. The one-bedroom and one-bedroom+study units are from 420 to 592 sq ft and priced from S$690,000 to S$1.16 million. There are three types of two-bedroom units ranging in size from 678 to 829 sq ft, priced between S$977,000 and S$1.6 million.
The remaining 35.5% are ­predominantly three- and four-bedroom units. There is a wide range of three-bedroom and three-­bedroom+study units, with sizes from 1,023 to 1,259 sq ft, and priced from S$1.45 million to S$2.33 million. Meanwhile, four-bedroom units are from 1,485 to 1,733 sq ft. These are priced between S$2.29 million and S$3.08 million.
There are only three five-bedroom penthouses at Seaside Residences and these are simplexes of 3,294 sq ft each. According to ­market sources, the penthouses are likely to be priced around S$6 million each, given their exclusivity and uninterrupted views.
East Coast Park beach appeal
The main attraction of Seaside Residences is that it is just a four-minute walk from East Coast Park via an underpass. It is also just a three-minute walk from the future Siglap MRT station on the Thomson-East Coast Line, says the developer. ­Seaside Residences is slated for completion in 2021, and the Siglap MRT station is ­scheduled for completion in 2023.
Early indications are that there is equal interest in both the compact and large units, with many placing a premium on the opportunity to live across the road from a beach, ­according to the developer in a statement.
Another interesting concept introduced by the developer in this project is its LIVCLO or "Living Closet", a built-in storage space with ready-made shelves. It is available in all the units at Seaside Residences.
"Buyers who are searching for the best home and investment available recognise the value of this project," adds Frasers Centrepoint's Cheang. "And we are very pleased with the overwhelming interest shown in Seaside Residences." The project will be launched for sale on April 22.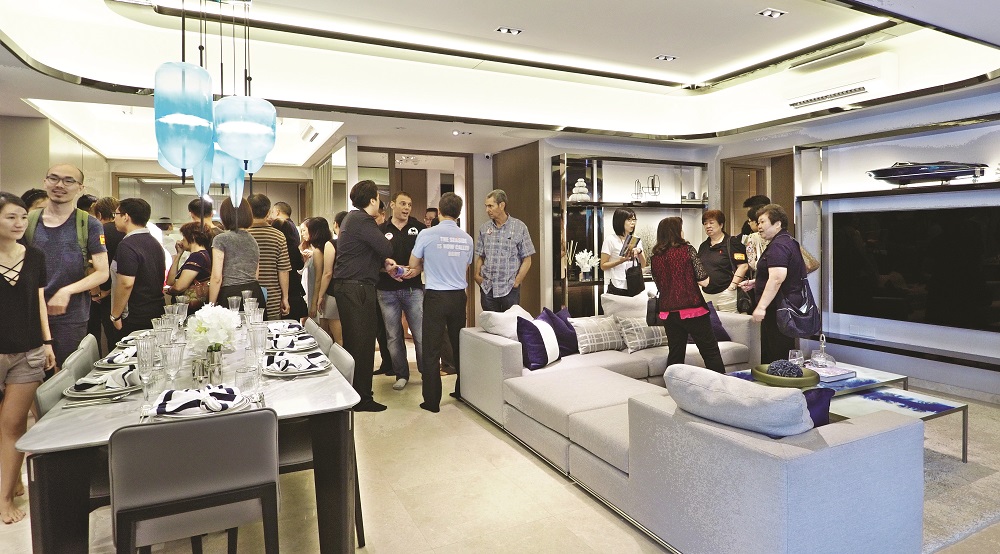 This article first appeared in The Edge Property Singapore, a pullout of The Edge Singapore, on April 17, 2017.
For more stories, download TheEdgeproperty.com pullout here for free.
LOADING...
Get More From EdgeProp.my