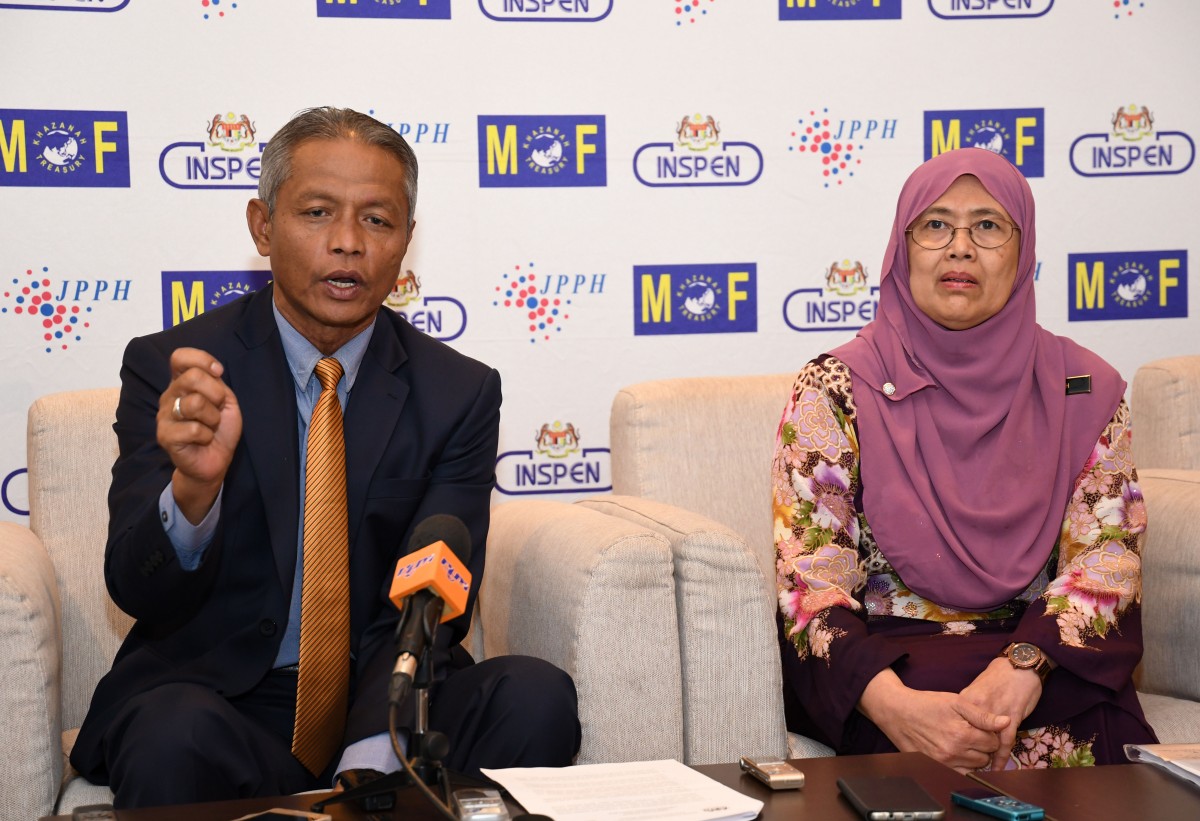 KAJANG (April 18): The overall property market slowdown had worsened in 2016 with a decline in transaction volume by 11.5% to 320,000 transactions from 362,105 transactions the previous year.
Total value of transactions in 2016 were down by 3% to RM145.1 billion from RM149.9 billion, according to the National Property Information Centre (Napic) in its Property Market Report 2016 released today.
In 2015, the total transaction volume was down by 5.7% y-o-y with total value down 8% y-o-y.
Last year also saw fewer new property launches with 53,000 units compared with 58,000 units in 2015, a decline of 9.8% y-o-y.
The slow market has also led to an increase in overhang units. The residential overhang numbers grew to 14,792 units worth RM8.56 billion, up a whopping 43.8% in volume and 70.7% in value against 2015.
Nevertheless, the residential subsector continues to drive the overall market having contributed 63.4% to overall transaction volume and 45.1% to transaction value in 2016. More than 65% of residential transactions were priced RM300,000 and below.
"As we know, due to the challenging and uncertain state of the global economy, the Malaysian economy has also recorded a slower gross domestic product (GDP) growth at 4.2% in 2016 as opposed to 5% and 6% in 2015 and 2014, respectively. Due to the sluggish growth, no sector is spared including the real estate sector," said Deputy Finance Minister 1 Datuk Othman Aziz at the media conference following the launch of the report today.
Othman had in his speech earlier noted that the GDP growth is expected to grow from 4.3% to 4.8% this year and hence is expected to have a positive impact on the country's economy as well as the property market.
Meanwhile, Valuation and Property Services Department (JPPH) director general Dr Rahah Ismail expects the property market "to remain soft for the next few years".
She noted that with the high demand in the affordable housing sector, property developers may want to consider developing more products in this segment.
"As we move towards a maturing economy, there has been a shift to more transactions being carried out in the secondary market at 80% and 20% in the primary market as opposed to previously at 60% (the secondary market) and 40% (primary market). Developers now have to come out with the right products to suit the market's needs," said Rahah.
Meanwhile, in the office and retail sector, Kuala Lumpur and Selangor recorded 2.75 million sq m of vacant office space, an increase of 16% from 2015. Vacant retail space also increased to 2.7 million sq m, higher by 11.9%.
Othman noted that the oversupply situation needs attention from all relevant stakeholders, especially the local authorities when it comes to the planning and approval of development plans and projects, as well as property developers when they draw out their business plans.
In terms of price growth, as at 4Q2016, the House Price Index revealed a 5.5%, growth which was slower than the previous years when it recorded a 7.2% and 8% growth in 2015 and 2014, respectively.
The event today also saw the official launch of rental transaction data by JPPH Wilayah Persekutuan and JPPH Shah Alam. This will be available from other branches in the near future.
The sale of rental data will be similar to the sale of transaction data whereby RM1 will be charged per transaction, but if the data is bought in bulk, it will be charged at 60 sen each.
Like our content? Check out
Narratives
– where we curate stories based on topics to keep you well and broadly informed about Malaysian real estate.
Looking for property? Check out
Location Scan
, where we summarize all available options and facts you need in a few clicks. We have updated the tool to include MRT3 stations too.
Curious how much you can borrow? Use
LoanCheck
to get your maximum loan eligibility from various banks, or
LoanReport
to get a FREE CTOS/CCRIS credit report.