S P Setia launches Citizen Setia Facebook page
S P Setia launches Citizen Setia Facebook page
S P Setia launches Citizen Setia Facebook page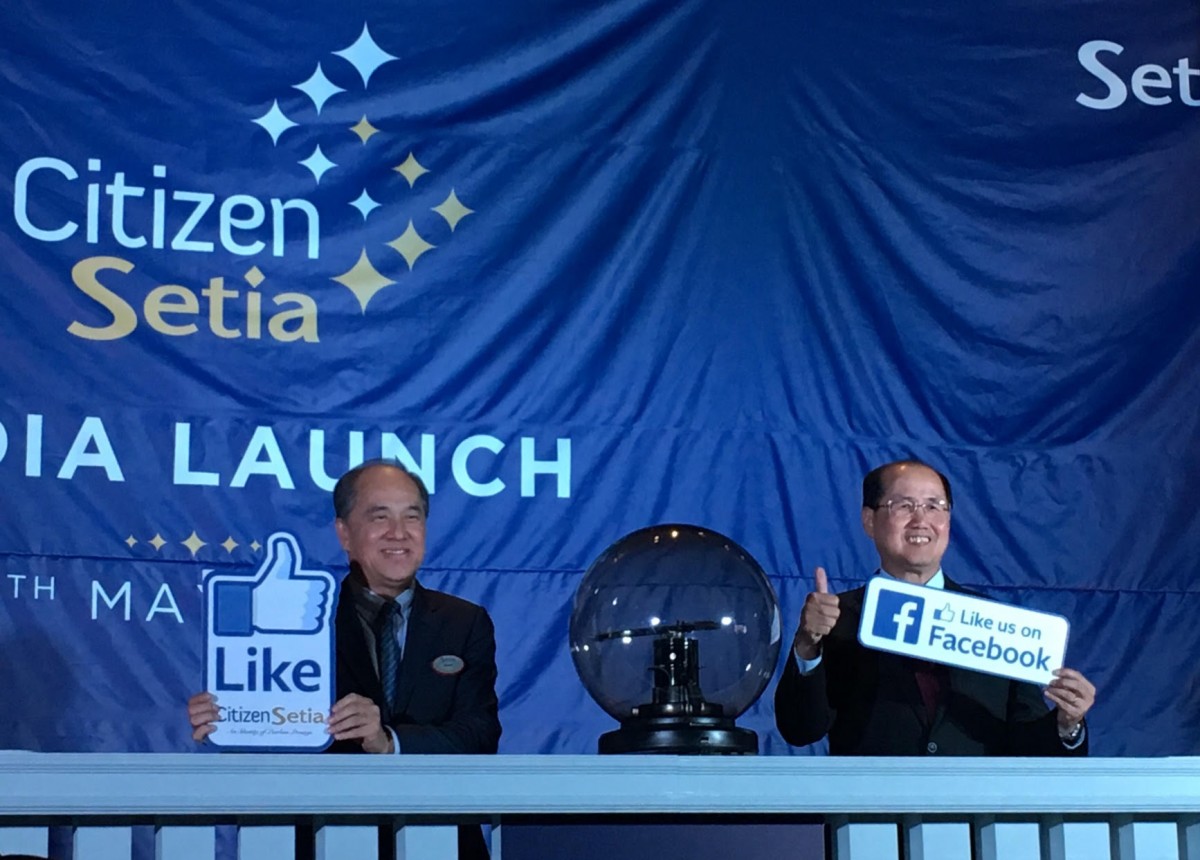 SETIA ALAM (May 16): S P Setia Bhd has launched its Citizen Setia Facebook page which aims to connect the property developer with its purchasers and "fans" on the most popular social media platform in Malaysia.
S P Setia President and CEO Datuk Khor Chap Jen said the Citizen Setia Facebook is an extension of Citizen Setia's bespoke lifestyle platform which was launched in May last year.
"Purchasers who follow the Facebook account will now get first-hand news and offerings such as the on-going 'Citizen Setia Loves Movie', where specially curated first movie screenings at cinemas are made exclusively available to our purchasers," he said during the Citizen Setia Facebook launch event tonight.
So far, around 70,000 home owners have registered as Citizen Setia members.
Besides the owners of S P Setia's developed properties, members of the public who want to obtain more information on the developer's current or future developments could also participate in its Facebook community.
To become a part of the Citizen Setia Facebook community, Facebook users, S P Setia property owners or the public, just need to click "like" on the Citizen Setia Facebook page.
Khor noted that S P Setia has always been at the forefront of fresh and innovative offerings in the industry -- for instance, the company was the first property developer to launch its mobile application in early 2010 and the first company to introduce innovative marketing campaigns such as the 5:95 campaign in 2009 and the recent 10:90 campaign as well as the latest SEAL campaign.
"According to Facebook's internal data, it is currently the leading social media channel in Malaysia with almost 10 million users on a daily basis. Riding on this trend, many businesses have started to shift their focus to reach their customers from traditional communication channels to digital," Khor added.
Besides movies, other upcoming Citizen Setia activities include recycling and landscaping workshops, musicals and concerts.
Incorporated in 1974, S P Setia had been a household name in the property development sector. As at March 31, 2017, the group has 30 on-going projects with about 5,141 acres of undeveloped landbank and estimated gross development value (GDV) of RM75.72 billion.
LOADING...
Get More From EdgeProp.my