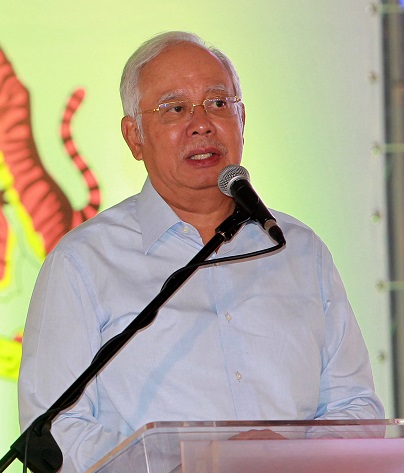 KUALA LUMPUR (May 17): TRX City Sdn Bhd and Bandar Malaysia Sdn Bhd will soon announce the request for proposal (RFP) process, inviting expressions of interest for the role of master developer of Bandar Malaysia, Bernama reported Prime Minister Datuk Seri Najib Tun Razak saying today.
Treasury Secretary-General Tan Sri Dr Mohd Irwan Serigar Abdullah has been appointed chairman of TRX City and Bandar Malaysia, and would head a team responsible for these projects and monetisation of 1Malaysia Development Bhd's (1MDB) remaining real estate assets, he said.
Najib also explained the termination of the previous agreement with IWH CREC Sdn Bhd is final and will not be reinstated.
"Furthermore, to ensure that the nation and the people benefit to the greatest extent possible, the Finance Ministry would retain 100% ownership of Bandar Malaysia," he said in a statement.
"The selection process for the master developer will involve very strict criteria, including a proven track record, speed of delivery, content creation, and the financial capability to deliver a project of this scale. The highest possible value will be sought to ensure the best deal for the taxpayer is obtained," he added.
Najib said the strict criteria is important as Bandar Malaysia is key to remaking Kuala Lumpur as a leading capital city to drive the national transformation.
"… it will become a new city centre for Kuala Lumpur and a vibrant new community for young people and families to live in, a thriving new centre for businesses both big and small, and a truly exciting new destination for those, including tourists, looking to enjoy the arts, culture and all Malaysia has to offer," Najib said.
He said the government wants Bandar Malaysia to be a catalyst for fast-track economic development and employment, including the new KL Internet City.
"I have full confidence that under Irwan's leadership, the prospects for and development of Bandar Malaysia, will go from strength to strength," he said.
Najib also said that with these developments, the work of the Budiman Committee, established in 2015 to oversee the rationalisation exercise of 1Malaysia Development Bhd (1MDB), would come to an end, Bernama reported.
Bandar Malaysia is in the spotlight after the government-owned TRX City Sdn Bhd alleged on May 3 its planned sale of a 60% stake in Bandar Malaysia Sdn Bhd to IWH CREC was "null and void with immediate effect".
The government via the Finance Ministry owns TRX, a former unit under 1MDB. The government also owns 100% of 1MDB. Iskandar Waterfront Holdings Sdn Bhd (IWH) and China Railway Engineering Corp (M) Sdn Bhd jointly own IWH CREC.
TRX alleged that "IWH CREC failed to meet the payment obligations" under the share sale agreement. In response, IWH CREC said TRX's allegation was "unacceptable" because IWH CREC had fulfilled "all the required payment obligation" under the agreement dated Dec 31, 2015.
During his recent visit to China, Najib also met Wanda Group's owner Wang Jianlin, who expressed his interest in participating in the development of Bandar Malaysia. Wang is China's richest man.
Najib told reporters then that he expected Wanda to accept Malaysia's invitation to develop Bandar Malaysia, expressing confidence that the leading Chinese property and entertainment group could "deliver something extraordinary, something so imaginative that we can create Bandar Malaysia as something that all Malaysians and the region can be proud of".