Sustaining the soul of a city
Sustaining the soul of a city
Sustaining the soul of a city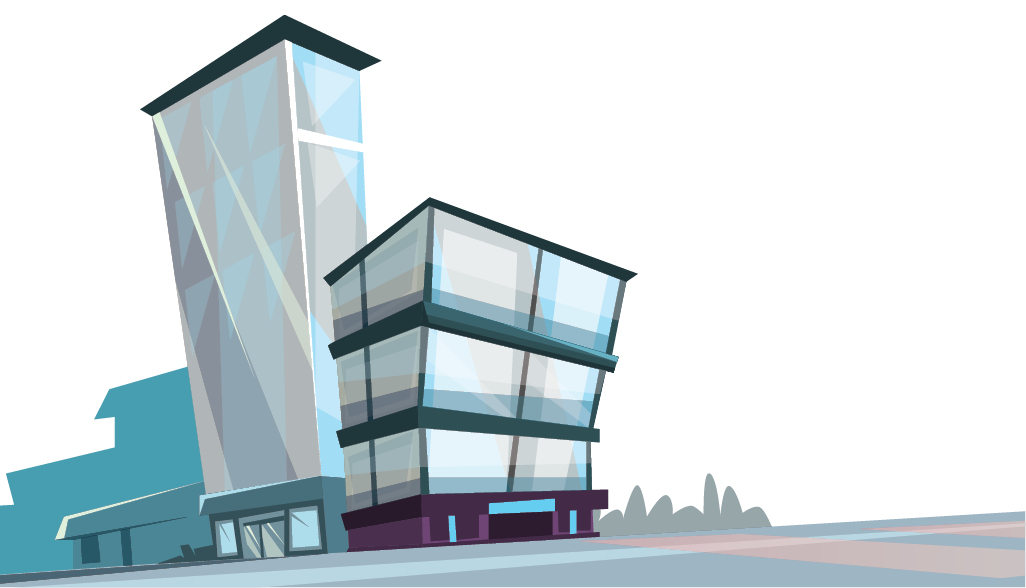 Take TheEdgeProperty.com-Lafarge Happiness in the City Index 2017 survey at http://go.theedgeproperty.com.my/happiness.
There is no denying that more and more people are moving into cities and urban centres to earn a living and to build a future for themselves and their families.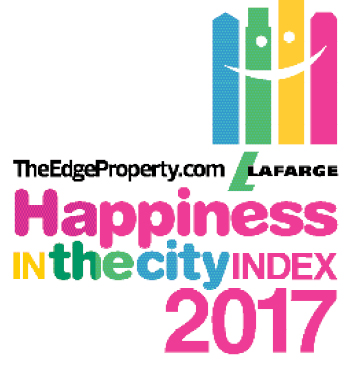 According to the World Bank, some 90% of the Malaysian population is expected to be living in cities by the year 2050. That is only 33 years away — 2050 will be here before we know it. What does this mean to city folks? What do those who design and plan out our cities think? TheEdgeProperty.com speaks to Malaysian Institute of Architects (PAM) president Ezumi Harzani Ismail, Malaysian Institute of Planners (MIP) president Ihsan Zainal Mokhtar, ThinkCity executive director Hamdan Abdul Majeed and Art Printing Works Sdn Bhd CEO Ee Soon Wei.
According to ThinkCity's Hamdan, people converge in the city mainly for greater job opportunities and in turn have the ability to raise the quality of their lives.
"Cities cannot be temporal spaces. We are in cities to make the best of our lives. Cities are places for bringing up families, places where the aged feel that they have a space for them. We live in cities because we do not want to live alone. We are all social beings. That is what makes us happy and be in the company of the people we want to be with. Being happy in the city includes being in an environment that is safe, comfortable, secure with the necessary amenities and services, and conducive for activities to take place," Hamdan tells TheEdgeProperty.com.
Town-planning
There is no denying that to make a city liveable, one crucial aspect in the making of a town or city is proper planning as well as having the right infrastructure in place. For instance, having buildings and infrastructure that are interconnected can elevate one's productivity.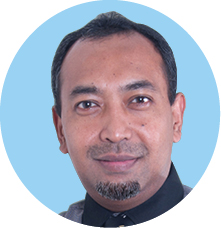 "In town planning, three aspects must be looked at – the physical, the economic and the social aspects. On top of that, all amenities available need to be integrated to provide the best kind of environment for people to carry out their daily activities," shares MIP president Ihsan.
"As town planners, we are concerned with the sustainability of a town and the people living in it because the kind of policies we put in will affect the lives of the people," he adds.
"On the physical aspects, for instance, a very simple example is where to build schools. You need the data of the population living in the area, the demography of the people living there and the kind of schools or how many schools we should build in the vicinity. Are there proper roads connecting to the school to avoid congestion in the morning when parents drop off their children? Proper planning must be carried out because land is scarce and we need to optimise the usage of land."
On the economic aspect, Ihsan cites the example of places such as Cameron Highlands where some parties have called for economic activities to be stopped to protect the environment. "However, we need to also understand that people there need to make a living. They export their crops overseas. That economic aspect is often side-lined."
As for the social aspect, it could be about preserving our culture and heritage such as in places like Little India or Chinatown. "It is easy to just look at the economic aspect alone and demolish all the heritage buildings and build a shopping mall there. But that is not a true representation for our heritage and identity," Ihsan offers.
Place-making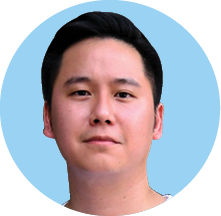 PAM's Ezumi concurs and notes that when architects design a building, they do not merely focus on the building itself.
"It is about making places for people and giving soul to a place. Good building design and space-planning provides for a place where people's social and economic activities can thrive. Such lively activities will create happiness to the dwellers and this becomes the soul of the place – in a bigger scale, it is the soul of the city," says Ezumi.
In designing a building, considerations such as accessibility, socio-economic activites, human emotion, environmental impact, security and safety should never be neglected, he adds.
Happy city dwellers are those who have easy access to different places for socialising and economic activities. "They can move around the city easily yet are able to find solitude at home without taking too much travel time or hassle to get there. The place also needs to be safe and crime-free. Visual arts and decoration feed the emotional side of the dwellers while making the city memorable and loveable," says Ezumi.
A well-planned development, he adds, is constantly bustling with activity, with the population regenerating itself without much external influence.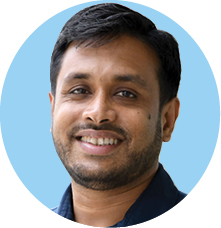 "A sustainable development means the development will be able to take care of itself, to constantly rejuvenate itself and not become a lifeless town or city. A poorly planned development would not be able to cater to a growing population and does not consider demographic changes," Ezumi says.
Meanwhile, Hamdan notes that, the emphasis on the built environment often overshadows the very reason why cities are built — for the people.
"The people equation cannot be left out. What makes a city thrive is the people — the richness and heritage present in these cities. Each city has its own identity; otherwise, they will all be homogenous — what fun is there? Each city has its own story to tell and that is what gives life to a city," says Hamdan.
New life for old
Talking about rejuvenation, a good reference is APW (Art Printing Works/A Place Where) in Bangsar, Kuala Lumpur, which was a family-run printing plant, since 1952, before it was turned into a contemporary multi-use space by its third-generation successor, Ee Soon Wei. It is now a popular event space, food and beverage space as well as a co-working space centre. With a total 70,000 sq ft of space, Ee shares that he wanted to make the space relevant again as the printing business was fading.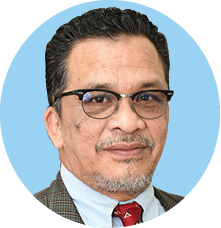 "We [our family] want to keep this space. So I thought maybe a new kind of business could replace the printing plant. At that time, the specialty coffee business was sprouting, so I decided to venture into that specifically, targeting those aged 18 to 35 years old. I took time to streamline the printing business and to clean the warehouse. We brought in our first coffee chain, PULP by Papa Pahelta. From there, we started to bring in more tenants and life back into APW," says Ee.
"After I cleaned up the warehouse, I would often come and feel the place. I would think to myself, if this were a car, what could it be? Or if this were a person, what would she say? I think any place or space has its purpose. However, there will be a time where the sense of purpose will be lost or swayed. In the context of APW, in the '50s, it was a printing company. Today, what is it that you can bring to rejuvenate [the place] and make it relevant? We are interested in curating for the community," he adds.
He also believes in creating a place with its genius loci in mind — the Latin term that essentially means the spirit of the place that goes beyond the physical aspect.
Ezumi of PAM describes the rejuvenation of a site as akin to giving a place its soul back.
"It will also uplift the quality of the surrounding area," he says, citing Panggung Anniversari at the KL Lake Gardens as example. "In the 1970s and early 1980s, Panggung Anniversari provided outdoor entertainment to city dwellers, but as more entertainment spaces popped up around KL, Panggung Anniversari lost its lustre. Recently, the outdoor amphitheatre was reopened with many upgrades and scheduled performance so it can attract KL city dwellers once again."
This story first appeared in TheEdgeProperty.com pullout on May 19, 2017. Download TheEdgeProperty.com pullout here for free.
Get More From EdgeProp.my