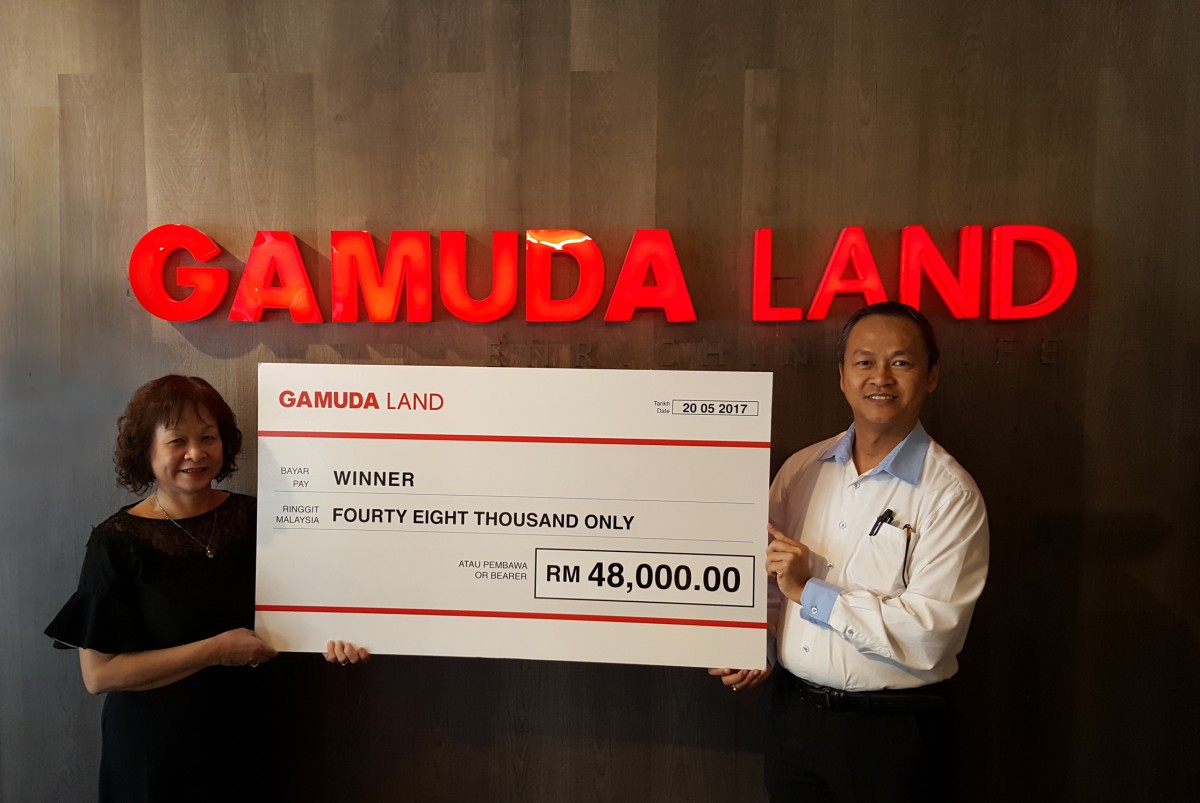 PETALING JAYA (June 1): Gamuda Land's 40th anniversary campaign recorded a total of 394 sales within the three-month campaign period, and also saw 90 prizes given out to lucky customers who purchased the developer's properties between Nov 25, 2016 and Feb 28, 2017.
Purchaser of Bukit Bantayan Residences in Kota Kinabalu, Sabah, Ho Vui Khiong and joint purchasers of Horizon Hills in Iskandar Puteri, Johor, Ng Qing-Mim and Tan Mei Fong received the top prize of RM48,000 rebate for their property purchases.
Another three winners won themselves a RM10,000 rebate for their property purchase while 80 winners brought home RM1,000 shopping vouchers.
"We are happy with the response towards the promotion. Customers who bought a home in our thoughtfully master-planned towns and developments know that they are buying a place where they feel a sense of belonging and can grow up and grow old in," said Gamuda Land chief operating officer Ngan Chee Meng in a statement today.
Gamuda Land said the purchasers who attended the prize draw ceremony were pleasantly surprised when the developer decided to increase the number of prizes as a gesture of appreciation for those who took time out to attend the prize draw ceremony.
Hence, another five purchasers received RM1,000 rebate each on their property purchase.
Participating projects of the campaign were Kundang Estates in North Sungai Buloh, Jade Hills in Kajang, Madge Mansions and The Robertson in Kuala Lumpur, HighPark Suites in Petaling Jaya, Horizon Hills in Iskandar Puteri Johor and Bukit Bantayan Residences in Kota Kinabalu.