Life in the city? Could be better!
Life in the city? Could be better!
Life in the city? Could be better!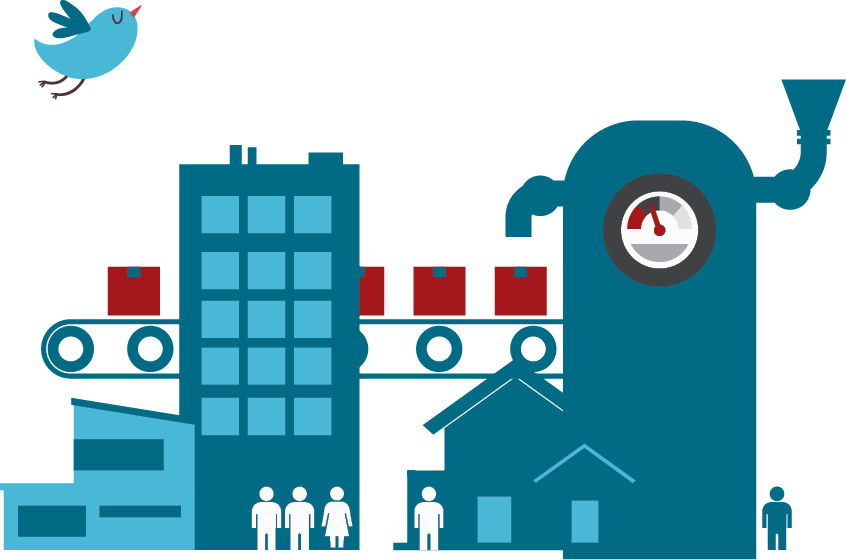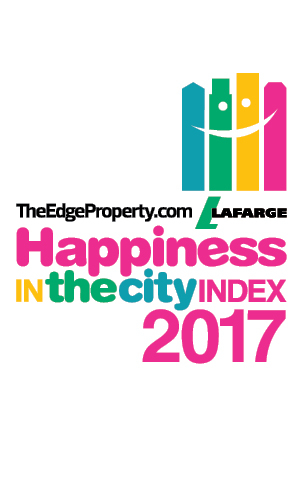 The statement "I am so happy!" could mean very different things to different people. For a student who often struggles with exams, happiness is passing one with aces. For another, who lives in the rural interiors of Borneo, happiness is not needing to trek through a jungle for miles to go to school.
According to the Merriam-Webster dictionary, happiness can be defined as a state of well-being and contentment or a pleasurable or satisfying experience.
So when the question "Are you happy living in the city?" popped up, what do you think the majority would reply, keeping that definition in mind?
There is a reason for asking that question. According to a report published by the World Bank, it is estimated that about 90% of Malaysians will be living in cities by 2050. In 2015, another World Bank report titled "East Asia's Changing Urban Landscape: Measuring a Decade of Spatial Growth" noted that Malaysia stands out in East Asia for its rapid urbanisation.
"Its urban population increased during the period of 2000 to 2010 from 10.2 million to 15 million, making it among the more urbanised countries and economies in the region in demographic terms, after Japan, the Republic of Korea, Singapore, Taiwan and China.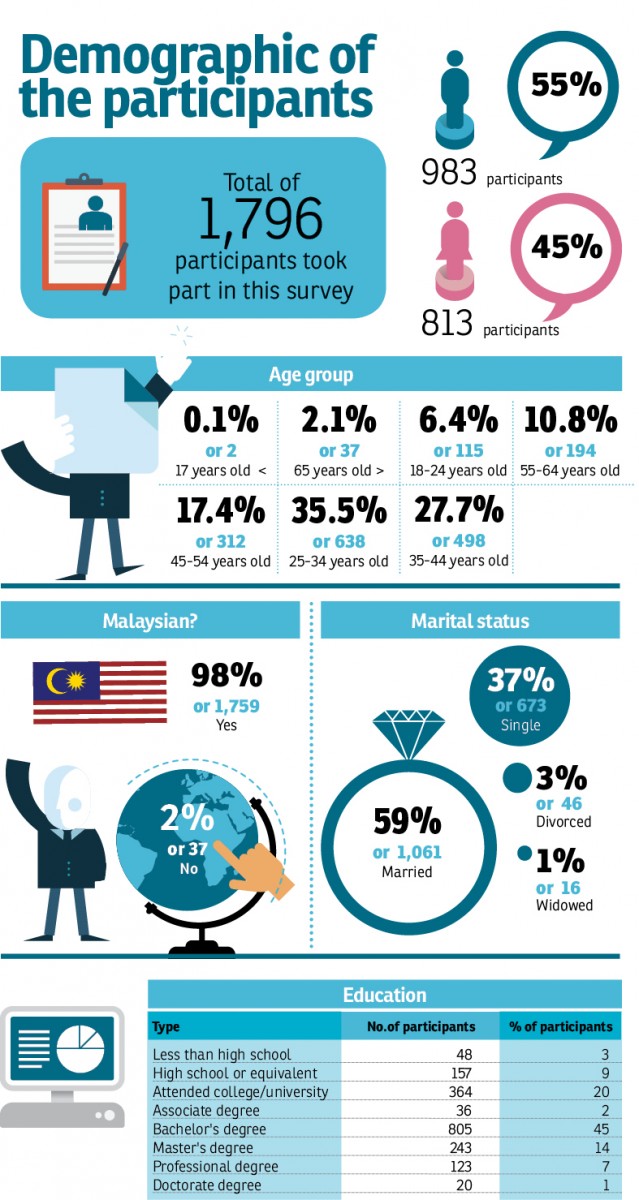 "Malaysia is also among the country with the fastest rate of urban population growth at 4%, surpassed only by Lao PDR or Laos, Cambodia (both of which have much smaller urban populations), and Vietnam," the report noted.
There is certainly no denying that city living is going to be increasingly common moving forward.
Hence, TheEdgeProperty.com partnered Lafarge Malaysia to initiate TheEdgeProperty.com-Lafarge Happiness in the City Index 2017, a survey that was conducted over a period of one month from April 28 to May 28 to find out if Malaysians living in the Klang Valley, Penang and Johor Bahru are happy in the cities they are living in and what could be done to make their living quality better. The three cities were picked as they were the fastest-growing cities in Malaysia.
The online survey on TheEdgeProperty.com garnered a total of 1,796 respondents with a majority of 1,274 respondents from the Klang Valley, 321 from Penang and 202 from Johor Bahru. Most of the survey participants are aged between 25 and 44 with a fixed salary (64%), and have lived in the city for more than a decade.

Sentimental lot
So here's what they have to say.
Overall, when asked how they feel about living in their respective cities, close to half of the respondents said they were "happy" and "very happy" living in the city. Well and good, but a significant 43% of the respondents found living in the city merely "tolerable" while the rest were just not happy.
But no matter how they feel about living in the city, they do feel some attachment to the city they live in, as more than 70% of respondents said they have a strong attachment to the city. This could possibly be due to the fact that close to 80% of the respondent have stayed in their respective cities for more than 10 years.
Despite the sense of attachment they feel for their cities, some 60% of respondents said they would consider moving out from the city, with a majority of them wanting to leave the country and move overseas!
The Pearl of The Orient was the top pick for a location in Malaysia if they were to move while Australia was the most popular country to migrate to.
And it is no surprise to find that many city folks feel the stress of the city life despite the sense of freedom they get at the same time. City centres are usually where most businesses and offices are located, hence the feeling of stress from the workplace coupled with the fast pace of life in the city.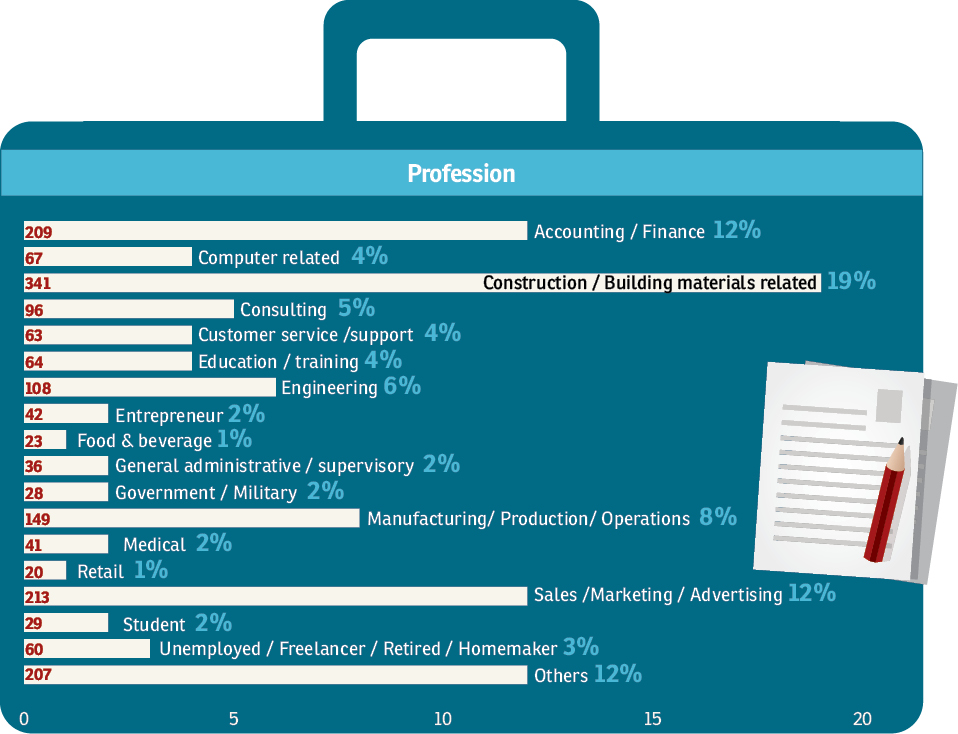 Leisure amenities and accessibility
On the positive side, what city folks love most about living in the city are the leisure activities and the accessibility it offers. The latter could be in reference to the latest additions and improvements in public transportation that are taking place in the Klang Valley such as the mass rapid transit (MRT) system, which will see the MRT Line 1 from Sungai Buloh to Kajang completing soon. On July 17, the Sungai Buloh-Serdang-Putrajaya line is set to start operations. Meanwhile, in Penang, the very much anticipated Penang Transport Master Plan is currently in the works. On Penang Island, there are four transit lines that are being proposed including the Bayan Lepas light railway transit (LRT), the Air Itam monorail, the Tanjung Tokong monorail and the tram system in George Town's heritage centre. On the mainland, there are three transit lines being proposed including the Georgetown-Butterworth LRT line, monorail from Raja Uda to Bukit Mertajam/Alma with a bus rapid transit (BRT) extension to Kepala Batas and Kulim and BRT from Permatang Tinggi to Batu Kawan.
When it comes to leisure activities, urbanites spend their time frequenting shopping malls. Our city malls fulfil more than just our shopping needs. Klang Valley, for instance, is host to one of the region's largest malls, 1 Utama Shopping Centre. According to the National Property Information Centre, the total retail space in Malaysia has steadily increased from 6.34 million sq m in 2002 to 13.83 million sq m in 2015.

Worried about high cost of living and safety
It is no surprise too that Malaysian urbanites are currently most concerned about the cost of living, followed closely by safety issues. This also tallied with their perception of the cities in a decade's time, as they expect a more densely populated city that will require an even higher cost of living. Only 15% of respondents see it as a safer place to live.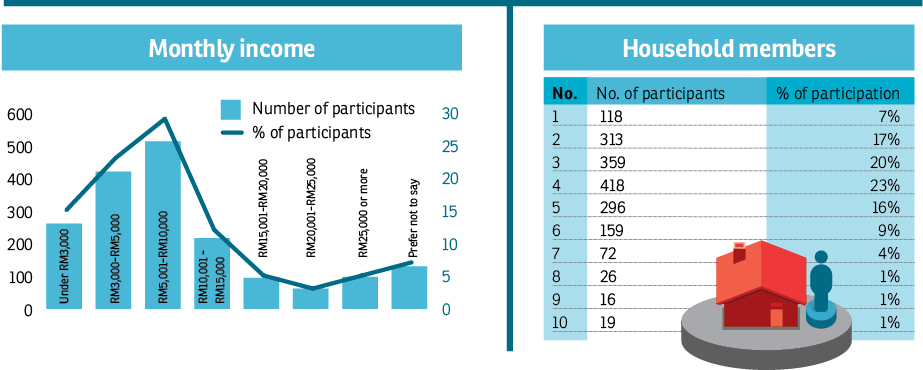 Big or small? Affordable or not?
On the size of their homes, urbanites seem to prefer a larger property in the suburbs, while smaller properties in the city also attract some interest (45%). The respondents were almost equally split when it comes to buying a property in the city with 51% saying it is difficult while the rest said it was easy. However, in terms of pricing, almost three quarters of survey participants said properties in the cities mentioned were not reasonably priced.
According to a report by Khazanah Research Institute in 2015 titled "Making Housing Affordable", it noted that at the national level, median house prices were 4.4 times of median annual household income in 2014. An "affordable" market is said to have a "median multiple" (median house prices as a multiple of median annual household income) of 3 times. Places such as Kuala Lumpur and Penang saw median house prices at 5.4 times and 5.2 times, signifying a "seriously unaffordable" market.

Slowly but surely
Although we may not be quite there yet, 80% of respondents believe that our cities are currently still undergoing transformation and have potential to improve.
To make our cities more liveable, the most important attribute a city should have, according to 50% of respondents, is an effective integrated transportation system. An integrated transport system is especially vital in the city, as most of the working population needs to travel around the city centre for work. An efficient transport system will ensure that one's daily schedule is maximised.
A liveable and happy city is not something built overnight, but instead requires hard work and perseverance over time. It is, after all, a collaborative effort needed by all relevant stakeholders — be it the citizens, policymakers or private organisations. We should all play our part to build liveable, sustainable and happy cities for the future generation.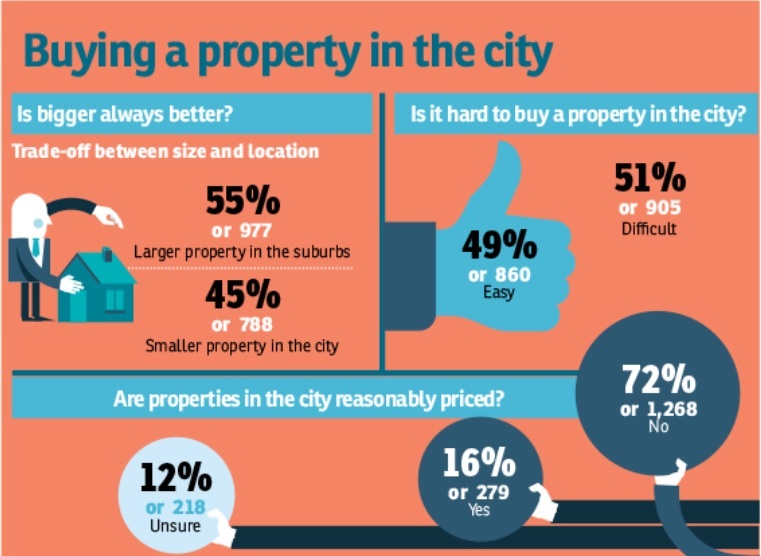 Taking stock of how we feel
The results from TheEdgeProperty.com-Lafarge Happiness in the City Index 2017 give an idea about how city folks view our cities and how they can be improved. TheEdgeProperty.com and Lafarge Malaysia, partners in this survey, believe there is no one-size-fits-all solution and urge all to come together to build a happier city.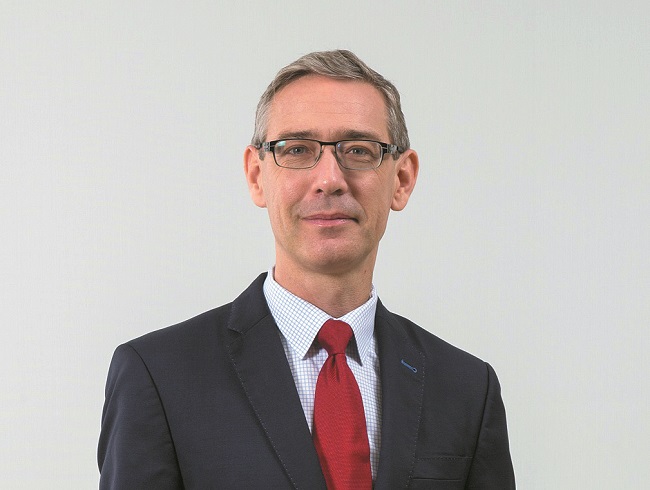 Thierry Legrand — Lafarge Malaysia CEO
"We are very excited about the results of this survey as they provide us with an index that measures how happy urbanites are with their cities. Malaysia, like the rest of the world, is going through rapid urbanisation and it is important for us to take stock of what matters to us living in cities in order for us to collaborate to contribute towards building better."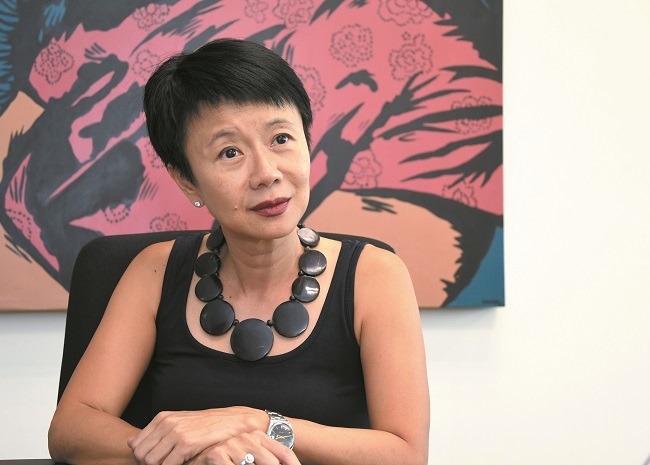 Shirley Low — Lafarge Malaysia director of marketing
"I'm delighted with the good response and would like to thank everyone who participated in our survey. Connectivity and high-quality housing are among the top attributes that people look for in their cities and safety remains a top concern. The best way to address this is for all stakeholders — government, town planners, developers, architects, engineers and service providers like Lafarge — to come together at the planning and design stage where we can all contribute our knowledge and experience. Only then can we make a real difference and build better as an industry.
With this happiness index, I look forward to conversations on how we can make our cities better and happier, supported by data that capture the sentiments and wish list of urbanites."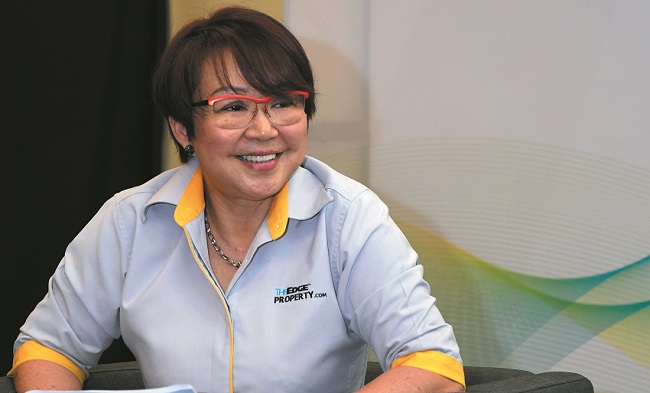 Au Foong Yee — TheEdgeProperty.com managing director and editor-in-chief
"Are you happy living in the city? What would it take to give you the desired state of mind?
A one-size-fits-all answer is not realistic; we are individuals with varied upbringing and confronted with differing demands. What is urgently needed is a holistic approach towards the planning of cities. Such is the clear message from respondents to the survey for the inaugural TheEdgeProperty.com-Lafarge Happiness in the City Index 2017. Connectivity, safety, quality housing, affordability, job opportunities and leisure activities generally sum up the wish list of most respondents, though not necessarily in this order.
So, where do we start? For instance, how do we future-proof buildings from the onslaught of artificial intelligence — now at the core of massive investments of leading tech, data and e-commerce giants of the world? What will be the impact of driverless vehicles on the usage of multi-storied carparks of high-rise buildings?
It's all in the planning and design. Without a doubt, deliberate and continuous conversations are demanded of all stakeholders entrusted with the building of cities."
This story first appeared in TheEdgeProperty.com pullout on June 16, 2017. Download TheEdgeProperty.com pullout here for free.
LOADING...
Get More From EdgeProp.my