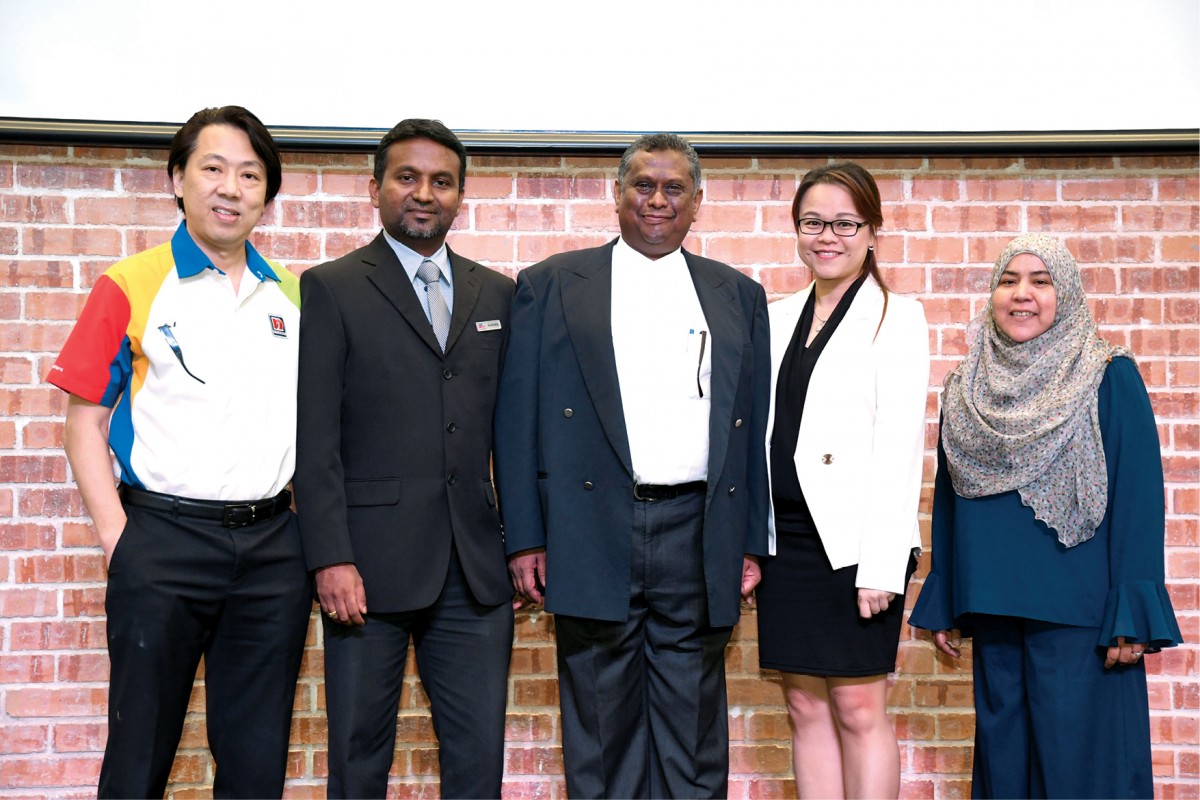 Managing a property is never an easy job as it involves the process of predicting problems that may arise as well as taking preventive measures. But sometimes unforeseen problems arise and immediate action has to be taken. Not taking preventive measures and not being quick enough in responding to problems could jeopardise the quality of property management.
Malaysian Institute of Professional Property Managers (MIPPM) president Sarkunan Subramaniam says it is not easy to spot the devil in the details, but with the help of a clear set of standard operating procedure (SOP) and key performance indicators (KPI), property managers can ensure that every detail is covered.
"Two essential elements of good property management are the KPI and SOP. The management tools must be there as well and, of course, the attitude of the property management team," Sarkunan tells TheEdgeProperty.com at an MIPPM seminar on May 25.
Sarkunan stresses that the set SOP or KPI not only acts as a guide but also provides clear direction on getting things done the way they should be done. Hence, action taken is not influenced or affected by individual decisions.
"When new people come in or a new management team takes over, sometimes they cause confusion in the transition process due to a change in work culture or working style. This could affect the quality of property management," he explains. However, with an SOP in place, it does not matter how different their work style or culture are as the property manager has to follow the procedure regardless.
Among the guest speakers at the one-day seminar, entitled "Learning from winners – best practices in property management and going green", were representatives of the property management teams of several properties that won awards at TheEdgeProperty.com Malaysia's Best Managed Property Awards 2017 in April.
The guest speakers were from KLCC Urusharta Sdn Bhd, which manages the Petronas Twin Towers; Knight Frank Malaysia Sdn Bhd, which manages Integra Tower; and SCM Property Services Sdn Bhd, which manages 28 Mont'Kiara and Solaris Dutamas.
Knight Frank Malaysia property management commercial executive director Natallie Leong stresses that a KPI could help measure the effectiveness of each department in achieving their goals. However, she noted that the KPI goals and targets must be attainable and achievable.
For instance, making sure the toilet floor is always dry is not an attainable goal but making sure the toilet is clean twice a day is an achievable target.
Leong shares that the company's property management division's "5S" emphasis in property management, namely Sort, Straighten, Shine, Standardise and Sustain, guides its property managers to identify and sort out problems, set the SOP and KPI, communicate with stakeholders and make their buildings sustainable.
"However, property management is not only about managing the hardware. The most important aspect is the communication with the owners, tenants and occupants. A property management team also needs to listen to residents' feedback while providing solutions for them. This helps to build the relationship between them," she emphasises.
Knight Frank Malaysia is the property manager for Integra Tower, which was the Gold winner in the strata commercial segment in TheEdgeProperty.com Malaysia's Best Managed Property Awards 2017.
SCM Property Services deputy senior manager Krishnaraj Perumalu concurs that feedback from owners and residents is crucial in helping the facilities manager identify problems and to improve the management performance.
"Communication between residents and the facilities manager is important. In SCM-managed properties, we have provided an online system where residents or owners could submit their feedback to us through a user-friendly platform," he cites an example.
The community online portal also allows the management to make public announcements and for residents to make reservations for common facilities.
SCM Property is the wholly-owned subsidiary of UEM Sunrise Bhd. It manages Mercu Summer Suites, 28 Mont'Kiara and Solaris Dutamas that won awards at TheEdgeProperty.com Malaysia's Best Managed Property Awards 2017.
KLCC Urusharta's head of operations and maintenance department Suraya Hussein shares that there are many aspects to managing a property and to make it look constantly new.
"The 21-year-old Petronas Twin Towers is not only the headquarters for the nation's oil producer — the tallest twin towers in the world is also an iconic building, a symbol of Malaysia that attracts millions of visitors every year," she notes.
This iconic building was the Gold winner in the non-strata commercial segment at TheEdgeProperty.com Malaysia's Best Managed Propery Awards 2017.
To effectively manage the twin towers, KLCC Urusharta has a clear work structure for different tasks such as operations, maintenance, customer service, relationship management as well as an emergency response team.
Suraya notes that the company is continuously improving its management process to make sure Petronas Twin Towers is always in its best condition while keeping its relevance to the public.
This story first appeared in TheEdgeProperty.com pullout on June 23, 2017. Download TheEdgeProperty.com pullout here for free.
Like our content? Check out
Narratives
– where we curate stories based on topics to keep you well and broadly informed about Malaysian real estate.
Looking for property? Check out
Location Scan
, where we summarize all available options and facts you need in a few clicks. We have updated the tool to include MRT3 stations too.
Curious how much you can borrow? Use
LoanCheck
to get your maximum loan eligibility from various banks, or
LoanReport
to get a FREE CTOS/CCRIS credit report.