TheEdgeProperty.com to launch Malaysia's first virtual property expo
TheEdgeProperty.com to launch Malaysia's first virtual property expo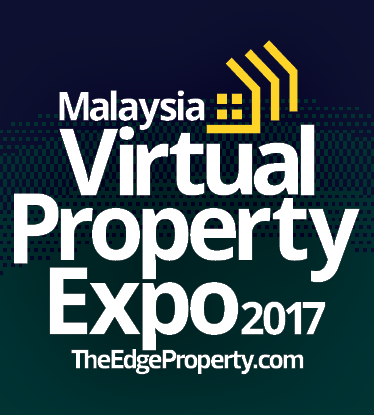 It is no longer considered far-fetched to find your dream home just by hooking yourself up to the internet. Even if you do not put your money down for that particular house you have your eyes on, you could at least make your interest known straightaway and from the comfort of your home.
At the coming Malaysia Virtual Property Expo 2017 (VPEX 2017) organised by TheEdgeProperty.com, one can check out and "tour" over 40 property projects by well-known developers anytime and anywhere with any device that is connected to the internet.
Come July 21 to 31, log on to www.TheEdgeProperty.com and experience VPEX 2017 which will feature projects by more than 16 prominent developers in the country such as Gamuda Land, IJM Land Bhd, IOI Properties Group Bhd, S P Setia Bhd, Eco World Group Development Bhd, Mah Sing Group Bhd, Eastern & Oriental Bhd, UEM Sunrise Bhd, Malaysian Resources Corp Bhd, Matrix Concepts Holdings Bhd, Sime Darby Property, Paramount Property, Orando Holdings, Putrajaya Holdings, Aseana Properties Ltd, Tropicana Corp Bhd, PNB Development Sdn Bhd and LBS Bina Group Bhd.
VPEX 2017 is not about grouping together developers and their projects under one virtual "hall". It is about providing an easy and engaging user experience with the participating developers. This is enabled by the provision of functions such as going "live-chat" with the participating developers.
Consumers will also get to "tour" project sites or units that the developers choose to showcase.
"VPEX is about digitalising the footprints of customers to traditional property fairs and showrooms. It is an event of intent — bringing together, under a digital roof, projects of interest. It is a one-stop centre for those interested in buying property," says TheEdgeProperty.com managing director and editor-in-chief Au Foong Yee.
"The world is constantly changing. More and more of our lives are locked into the digital realm — whether we like it or not. The speed and the length and breadth a developer chooses to embrace technology will surely redefine its competitiveness," adds Au.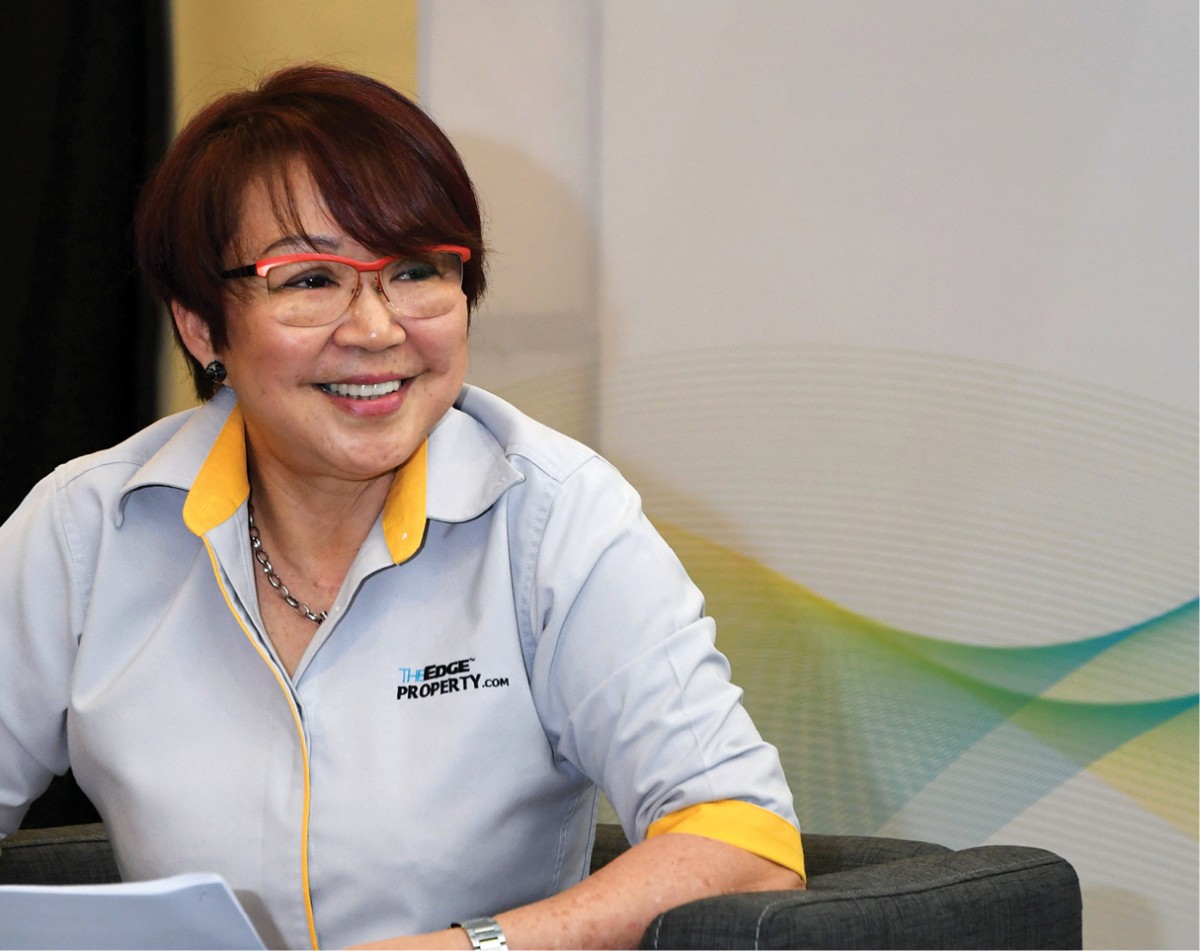 16TWO Communication Labs Sdn Bhd is the digital partner of VPEX 2017. The Gold and Silver sponsors are Panasonic Malaysia and Lafarge Malaysia Bhd, respectively. AirAsia Bhd, Grab Malaysia and Nippon Paint Malaysia are the supporting partners.
The media partners for the event are The Edge Malaysia, TheEdgeProperty.com Singapore and BFM.
Embrace change
Au says through VPEX 2017, TheEdgeProperty.com aspires to raise the competitive edge of Malaysian developers in particular, by seeking to create a bigger presence both within and outside of Malaysia.
"The ability to capture more and better data that enables the continuous understanding of insights into customer behaviour will determine if the traditional offline business of brick and mortar can stand the test of time," she says.
"Being open to and embracing change is what is going to drive the business," Au adds.
While this is the first such digital endeavour in Malaysia and possibly in Southeast Asia, virtual property expos are not new in places such as India, where a number of virtual property fairs have been organised by real estate portals, media and property agencies over the past few years. One of the first virtual property fairs can be traced back to property portal IndiaProperty.com's Virtual Property Fair held on June 25 and 26 in 2009, according to Merinews.
16TWO managing partner Vicknezan Selvadurai says the world is experiencing an exciting digital content revolution. With even more access to an infinite amount of content available online, people are spoilt for choice, causing a shift in the consumption behaviour.
"This virtual expo takes advantage of this shift in behaviour as we are progressing beyond content and towards artificial intelligence. Building a virtual expo enables us to learn from the audience's behavioural demands and inspires us to bring about relevant content," he shares.
"When the idea of VPEX 2017 was first conceptualised, we knew we can make it materialise by partnering with TheEdgeProperty.com as it already provides an existing and credible platform."
Live on The Edge Property Malaysia Facebook!
Hear it from property CEOs, industry experts, lifestyle personalities and fashionistas.
Time: 3pm-5pm
Date: July 22 and 23
Home & Lifestyle
• Tips on keeping your open wardrobe neat — Shalma Ainaa, TV host and fashion entrepreneur
• What to do with 20 stalks of roses? — Eunice Teo, founder of Amtrol Flower Designing (Tune in to win floral arrangement lessons worth RM2,280)
• "Join" celebrity Amber Chia in her heavenly home…
• Touring Colony Co-Working Space with Timothy Tiah
• Celebrity Stephanie Chai on what it takes to set up and grow luxury travel website The Luxe Nomad
• Ready to create your own furniture? — Hani Ali, creator of LAIN furniture
• Feng Shui and you — Dato' Joey Yap
Property Insight
• Buying into a new township development — should you or should you not? — Aisyah Che Mahzan, research manager, TheEdgeProperty.com
Take it from the top; chat with:
• Datuk Ho Hon Sang, CEO and executive director, Mah Sing Group Bhd
• Edward Chong Sin Kiat, managing director, IJM Land
• Lok Ngai Hey, COO, Property, MRCB
Legal
• Step by step legal process in buying property — Chris Tan, managing partner, Chur Associates
• Common myths about communal living: What's Legal, What's Not! — Chris Tan, managing partner, Chur Associates
Corporate Social Responsibility
• Can property developers be more innovative in their CSR fulfilment? — Kal Joffres, co-founder and CEO, Tandemic
• Going Green; hear it from the GreenMan Himself! — Matthias Gelber
• Build a home in three days! — Johnson Oei, co-founder and CEO of EPIC Homes
Going on FB live
In conjunction with VPEX 2017, TheEdgeProperty.com will also be hosting Facebook live segments on the afternoons of July 22 and July 23 (Saturday and Sunday).
The content being curated by TheEdgePropety.com editorial team will include chats with industry players, entrepreneurs and lifestyle personalities such as international model Amber Chia; founder and CEO of The Luxe Nomad Stephanie Chai; founder of the Mastery Academy of Chinese Metaphysics and chief consultant of the Joey Yap Consulting Group Dato' Joey Yap; and popular blogger Timothy Tiah, who just ventured into the co-working space business recently. There will also be interviews with property CEOs, while TheEdgeProperty.com will present a talk on property trends.
Win fabulous prizes at VPEX 2017
While looking for your ideal property on VPEX 2017, you also stand a chance to win very attractive daily lucky draw prizes. Panasonic Malaysia will be giving away RM20,000 worth of prizes while AirAsia will be giving up to 500,000 points of AirAsia Big Points and flight tickets to anywhere within the airline's network. Grab Malaysia will be giving out promo codes for interested buyers to visit the sales galleries of participating developers.
Gamuda Land and TheEdgeProperty.com will also be sponsoring the giving away of free personal credit reports.
This story first appeared in TheEdgeProperty.com pullout on July 14, 2017. Download TheEdgeProperty.com pullout here for free.
Get More From EdgeProp.my