Briton Anthony Couse moved to Singapore from Shanghai in April last year following his appointment as JLL CEO of Asia Pacific. "I'm your perfect example of a foreigner," says the 51-year-old. "I'd love to buy a home in Singapore because I think, market-wise, it's a good time."
Singapore saw its overall private home index fall 0.1% in 2Q2017 for the 15th consecutive quarter, according to URA data. However, it was the smallest quarterly decline to date, "an indication that the index is closer to the bottom", according to Ong Teck Hui, JLL's national director of research and consultancy.
In 2Q2017, the total number of private homes sold in both the primary and secondary markets was 6,905 units, the highest quarterly sales figure since 2Q2013, when 6,945 units were transacted before the total debt servicing ratio framework was imposed.
'Not a boom yet'
While the residential market is certainly recovering, "I don't see a boom yet", says Couse. In March, the seller's stamp duty period was reduced from four years to three, and the tax to 12%, 8% and 4% for the first, second and third year, respectively. That has provided an impetus for an improvement in both sentiment and transaction volume.
However, it will be a gentle easing of the property cooling measures over time, reckons Couse. "I think the last thing the government wants is for housing prices to be on a tear again. It's something that they are trying to avoid."
In 1H2017, transaction volume in both the primary and secondary markets was 12,107 units, 63.7% higher than in 1H2016. Driven by the perception that the market is close to the bottom, as well as the fact that prices have fallen to more attractive levels, buyers have been flocking back to the market, says JLL's Ong. This trend is expected to continue into the second half of the year, with demand remaining upbeat as buyers try to catch the market before it turns around, he adds. "Our forecast for the full year's total transaction volume is 23,000 to 25,000 units, surpassing the 22,719 units in 2013."
While private-home prices corrected about 3% last year, JLL is expecting prices to bottom by year-end or early 2018. "Confidence is back in the market, which is why I'd like to buy an apartment in Singapore," says Couse. He subscribes to the adage of "putting your money where your mouth is".
Buying instead of renting
Couse has spent more than half his life in Asia. For the past decade, he was in China as JLL's managing director of Shanghai and East Asia, as well as its head of capital markets for China. Prior to that, he was based in Hong Kong for 13 years. And he purchased property in each of these markets. "I've always found it uncomfortable paying rent," he confesses.
In Hong Kong, Couse bought an apartment in Tai Tam District in 2003, during the SARS epidemic, when the property market plummeted. He sold the apartment when he moved to China in 2006. Subsequently, he bought an apartment in Jing'an, a central district in Shanghai.
In China, Couse also invested in properties in cities in Guangdong, as the southern province was booming. His purchases included two units in CapitaLand's projects in Foshan and Guangzhou. "I sold them and made three times what I paid in less than 10 years," he says. "And since I sold them two years ago, prices have gone up by another 50%."
Although Couse would like to sell his apartment in Shanghai, "my Shanghainese wife won't let me", he says. His mother-in-law is managing his portfolio in China on his behalf.
"After spending many years in Hong Kong and China before moving to Singapore, it's clear that investing in real estate now is very different from before, given how market conditions have evolved," says Couse. "I was fortunate enough to buy homes at the right time — it's certainly a lot harder for young people to get on the property ladder these days, especially in Hong Kong and China's Tier-1 cities."
Foreign buyer's stamp duty deterrent
In 2Q2017, foreigners accounted for 7.3% of private-home transactions, slightly higher than the 6.5% in 1Q2017, according to JLL's research. For the whole of 1H2017, the proportion of foreign buyers was 6.9%, which is below the 7.3% recorded in 1H2016 but on a par with the 6.8% in 1H2015. These figures, however, are still below the 8.9% registered in 1H2014.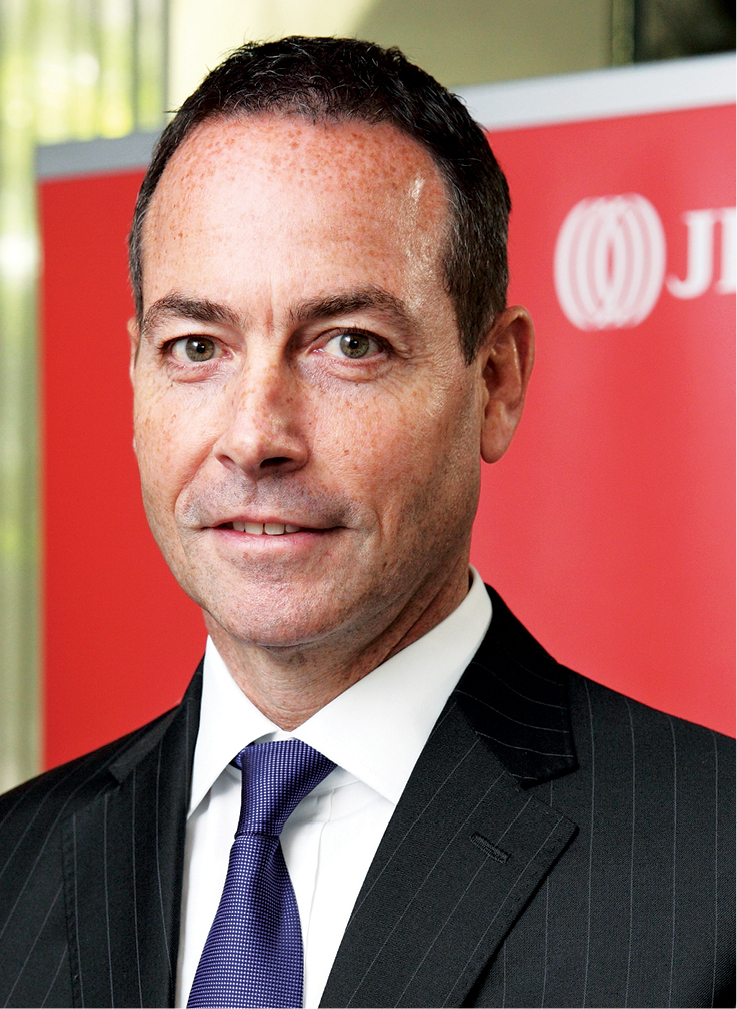 In the Core Central Region, which has traditionally been a favourite with foreign buyers, they made up 13.8% of transactions in 1H2017, which is still below the 16.2% in 1H2016. However, the proportion of high-value transactions by foreigners in CCR has increased. According to JLL's research, in 1H2017, foreign buyers accounted for 20.6% of purchases above S$5 million (RM15.7 million) in the CCR, compared with 12.8% in 1H2016. "It shows that more foreigners are zooming in on higher-value transactions, which could be at more attractive price levels compared with the peak of the market in 2013," notes Ong.
While foreign participation in the Singapore residential market remains steady, the 15% additional buyer's stamp duty (ABSD) is still prohibitive from a foreigner's perspective, says Couse. The total stamp duty amounts to 18% (3% + 15%), and added to the 20% down payment, it means an equity outlay of about 40% on a residential property purchase in Singapore, he points out.
While the ABSD has been a sufficient deterrent for foreign investors in Singapore, it did not have a similar impact in Hong Kong, notes Couse. Last November, the Hong Kong government doubled the stamp duty for foreigners from 15% to 30%, and increased it from 8% to 15% for local individuals who are not first-time buyers.
Despite that, Hong Kong's overall residential property price index rose for the 15th straight month to a record level in June, although at a slower pace. Housing prices have been up 8.5% since January, and were 21.6% higher y-o-y in June, according to the government of Hong Kong's Rating and Valuation Department.
The difference in the impact of the property cooling measures is that in Hong Kong, foreign buyers are predominantly mainland Chinese. "They are buying property in Hong Kong for various reasons: portfolio diversification or as a hedge against the renmimbi," says Couse. "To Chinese investors, Hong Kong is still their own backyard; it's still one country." July 1 marked the 20th anniversary of the handover of Hong Kong from the UK to China.
In Sydney, foreign homebuyers have been hit by an 8% stamp duty since June, double the rate last year. The New South Wales government also introduced a vacancy tax, which is A$5,000 (RM17,000) a year for investors who leave their property vacant for more than six months. In Melbourne, the Victoria government has more than doubled stamp duty surcharge for foreign buyers to 7% from July 1. The stamp duty concession for off-the-plan properties has also been removed, which will further increase taxes by about 5%.
"Many foreign buyers in Australia are mainland Chinese," says Couse. "And they have strong motivation to buy property in Australia — for their children's education, emigration and quality of life, among others. It's more than just a pure investment."
More than just pure investment play
Likewise, Couse is buying a property in Singapore not as an investment play, but for his own use. Home for now is a two-bedroom apartment at Hilltops on Cairnhill Circle that he is renting. Hilltops is a 241-unit luxury condominium that was developed by SC Global Developments, the same developer behind Sculptura Ardmore, where a super penthouse was reportedly sold for S$60 million recently, and The Marq at Paterson Hill, which achieved a record price of S$6,840 psf for one of its units in 2011, a record in terms of psf price.
"SC Global is a great example of a developer who doesn't need to sell," observes Couse. "The quality of the project, amenities, the management and concierge service is amazing."
Couse is so determined to purchase a home here that he has submitted his application for Singapore Permanent Residence last December. "I have a long-term view of Singapore," he says. "It's a great place to live. In an ideal world, I would love to buy a house."
This article first appeared in The Edge Property Singapore, a pullout of The Edge Singapore, on Aug 7, 2017.
For more stories, download TheEdgeProperty.com pullout here for free.