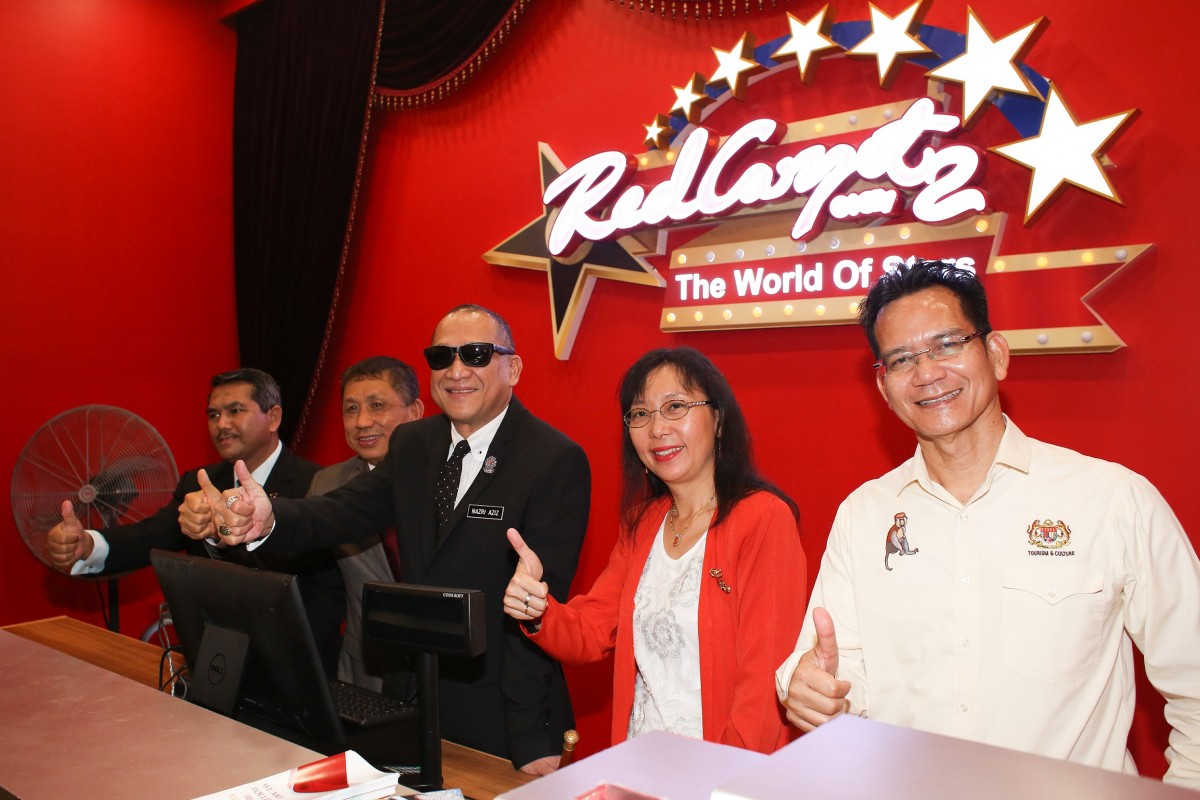 SHAH ALAM (AUG 15): Malaysia's first interactive wax museum in Malaysia, Red Carpet 2 @ i-City in Shah Alam, was launched today by Malaysia Tourism and Culture Minister Datuk Seri Mohamed Nazri Abdul Aziz.
The attraction is part of Leisure Park @ i-City's expansion plan to enhance the theme park rides and attractions.
I-Bhd deputy chairman Datuk Eu Hong Chew said Red Carpet 2 will be a more integral component in the City of Digital Lights.
"Leisure Park @ i-City started with the City of Digital Lights in December 2009 and, over the years, major attractions such as SnowWalk, WaterWorld and Red Carpet were added to the theme park," said Eu.
He added that as a tourism destination, i-City is no longer just about the theme park. With the availability of hotels such as Best Western i-City Hotel and DobuleTree by Hilton i-City Hotel (slated to open in 2020), two convention centres and the Central i-City shopping mall (slated to open in October 2018), i-City is now ready to provide an integrated guest experience for business and leisure, making it a holistic one-stop tourism hub.
Eu said dedicated pedestrianised walkways and link bridges to the various attractions are also underway. The first phase of this connectivity will be completed by the end of this year.
The company also plans to provide a "one destination" parking experience that will ride on the development's Internet of Things infrastructure.
Meanwhile, Nazri in his speech said the ministry has always wanted to provide a better tourism experience and encourage greater tourists spending. Therefore, besides new tourism products, 4-star and 5-star hotels and convention centres such as those in i-City will be required.
"I am very happy to see that the construction of the DoubleTree by Hilton i-City Hotel is progressing well as planned and will be open in 2020. The inclusion of i-City's hotel plans as part of this one-stop tourism hub is a good sign that the private sector is playing its role in helping the country achieve its economic and development goals," Nazri said.
In his speech, the minister reminded those present that he had the opportunity to open the Red Carpet in August 2013 and is pleased to be here four years later to officiate the Red Carpet 2.
"I understand that this reboot is done, taking in consideration the feedback from the many visitors so that it is not only bigger in size, but has lots of new personalities," he said.
i-City is a 72-acre freehold ultrapolis located along the Federal Highway with a direct flyover access. Its property development component comprises corporate towers, cyber office suites, serviced residences, hotels, data centres and a 1.5 million sq ft Central i-City shopping mall, which is being jointly developed with Thailand's Central Pattana Group.