Kerjaya Prospek Group Bhd's Datuk Tee Eng Ho and Datin Toh Siew Chuon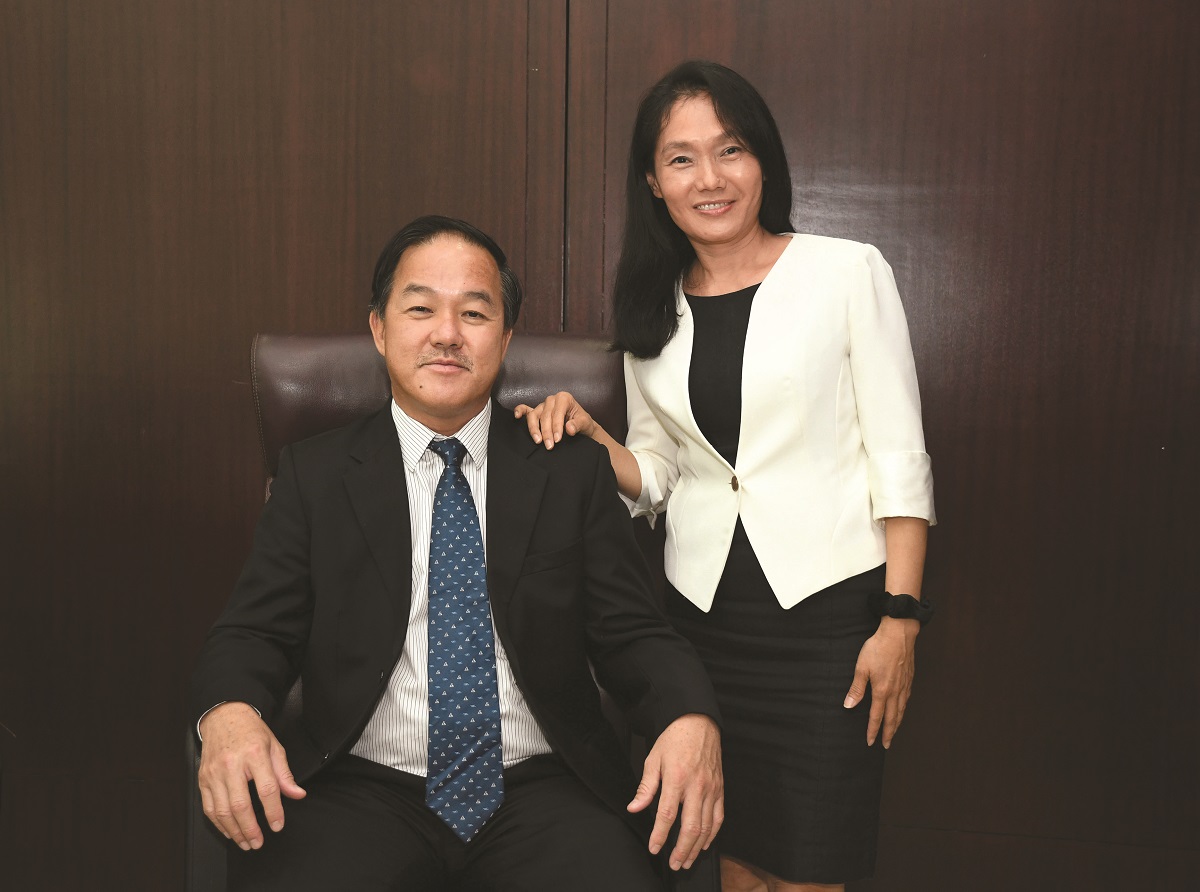 Kerjaya Prospek Group Bhd, previously named Fututech Bhd, is headed by Datuk Tee Eng Ho and his brother Eng Seng, who are currently the company's executive chairman and executive director, respectively.
Apart from the two brothers, another important figure in the company is Tee Eng Ho's wife, Datin Toh Siew Chuon, who is also an executive director in the group overseeing internal administration matters.
Married since 1993, Tee considers Toh his closest working partner and best friend. She was among the company's pioneering staff during its formation in 1995 as a construction outfit, when there were only 10 members in the team.
The firm has come a long way since. It made its debut on the Kuala Lumpur Stock Exchange in 1996 and was recently named a "Forbes Asia's 200 Best Under A Billion 2017" company, with over 300 employees and a market cap of US$408 million (RM1.75 billion).
As a major player in the construction industry, Kerjaya Prospek is also involved in related businesses including manufacturing of kitchen cabinets, lighting and property development.
The woman behind the man
With over 20 years' experience in the construction industry, Toh was appointed the executive director of Kerjaya Prospek in 2011. She is a fellow member of the Institute of Chartered Secretaries and Administrators as well as a member of the Malaysia Association of Certified Chartered Accountants, but has kept a low profile.
Meanwhile, Tee has a Diploma in Technology (Building) from Tunku Abdul Rahman College and has over 30 years of experience in civil and building construction.
The couple is known in the company as very hands-on and often complement each other at work despite having different roles in the company.
Tee specialises in construction and business development while Toh takes care of the administration, marketing and design-related matters. With their job scopes clearly carved out according to each person's forte, the company has been operating smoothly thus far.
The key to their successful partnership at work and as husband and wife is communication, says Toh. "Be it at home or in the office, when there are important decisions to be made, we will often discuss the pros and cons first before making a decision."
"In a successful relationship, both sides need to play their roles well and respect each other," Tee says.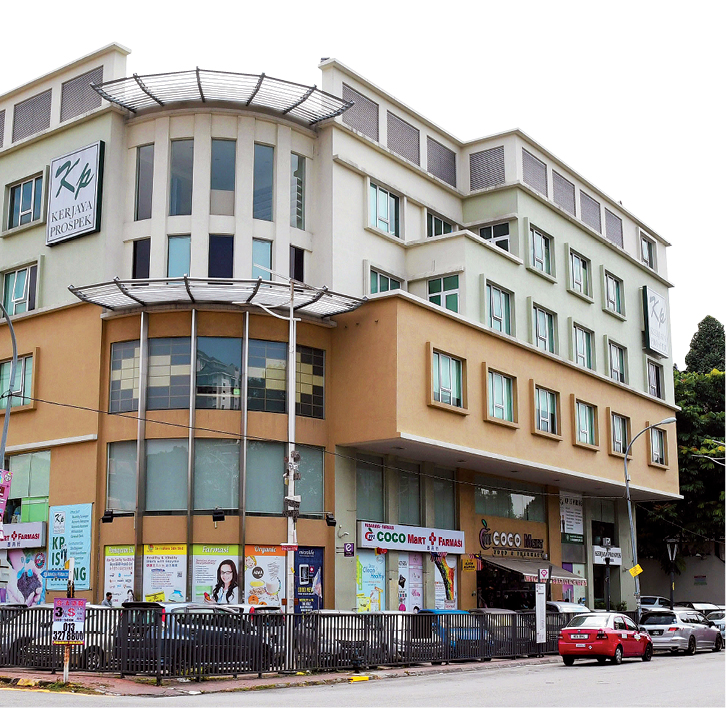 College sweethearts
Although reluctant to talk about themselves or reveal too much about their private lives, one could tell that they share a close bond as they exchange smiles and glances.
Their relationship began when they were studying in the then-Tunku Abdul Rahman College (now Universiti Tunku Abdul Rahman).
They met during orientation week, when Tee was a third-year senior who was one of the committee members in charge of the orientation activities to welcome the freshmen.
"She [Toh] was my junior in college who had just arrived in KL to study from her hometown in Sarawak. That's how we met," the 53-year-old developer from Melaka recalls.
Married for 24 years now, they have four children — three boys and a girl. The first two children are now studying overseas.
And while other couples in their position may find it difficult to separate their personal life from work, Tee insists that they try as much as possible to not bring their work home. Their main motivation is the family — the time spent with them and each other takes priority when they are at home.
Family takes priority
Do you leave your work hat behind when you are with your family?
Tee: I will totally leave work outside working hours, including phone calls. Normally, I won't answer work-related phone calls after 7pm when I'm spending my time with my family. However, as more and more projects come in, sometimes I need to extend my working hours to 8pm, but nothing more than that!
It's not only for myself — I never encourage my staff to work late, not over 7pm. Normally around 7pm, over 90% of the staff have gone home, except one or two staff members who have urgent projects.
Every staff member, including myself, needs to have his or her private life. Unlimited overtime is definitely not a culture in Kerjaya Prospek.
Toh: Family life is our priority after working hours, although sometimes we may need to attend to urgent matters after working hours — but it seldom happens.
A lot of people say the accounts department needs to stay very late, but we do not encourage them to do so here. Staff need to go home and have a good rest, so they will be fully recharged and stay productive during office hours the next day.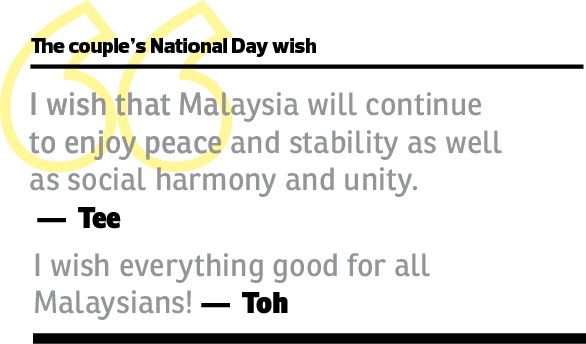 Exciting offerings coming up
Kerjaya Prospek Group Bhd's current outstanding order book stands at RM2.9 billion as of today. Year-to-date, the group has won five construction projects worth RM868 million.
Moving forward, Tee says the listed entity will be focusing on construction projects while the private company Kerjaya Prospek Property Sdn Bhd will focus on property development.
Currently, the listed entity has two property projects in hand — Vista Residences @ Genting Highlands and a condominium project at Monterez Golf & Country Club, Shah Alam, Selangor.
The RM300 million Vista Residences was launched in 2016 and 75% of the units have been taken up. The company plans to launch the 349-unit condominium at Monterez in 2018.
Meanwhile Kerjaya Prospek Property has been busy with a number of projects in the pipeline. On Aug 12, it soft-launched the second phase of Kaleidoscope Condominium, offering 300 units with built-ups ranging between 1,196 sq ft and 1,491 sq ft, with prices starting from RM657,000. The 6-acre leasehold project is located in Setiawangsa, KL and has a total of 600 units.
By year end, the company will unveil its maiden development in Penang. Located at Seri Tanjung Pinang, Straits Quay Residence carries an estimated gross development value (GDV) of RM350 million. The 1-acre leasehold, 28-storey project will offer 246 units of serviced apartments with built-ups ranging from 800 sq ft to 1,300 sq ft, and an estimated price of about RM1,100 psf.
The company is also working on a 5.2-acre integrated development at Taman Tan Yew Lai, Old Klang Road/Jalan Puchong with an estimated GDV of RM1.2 billion. Located at the intersection between Old Klang Road and Jalan Puchong, it comprises a neighbourhood mall with an estimated gross floor area of 300,000 sq ft, a 276-room international hotel and a 1,200-unit serviced apartment component with unit built-ups ranging from 600 sq ft to 850 sq ft.
"The project will be unveiled next year. It caters to homebuyers as well as upgraders in the surrounding matured residential estates. Piling work has started in early August and we expect the shopping mall to open at end-2021," Tee notes.
Having been in the industry for over 20 years, both Tee and Toh opine that integrated developments will be in demand as they offer various amenities and conveniences to residents.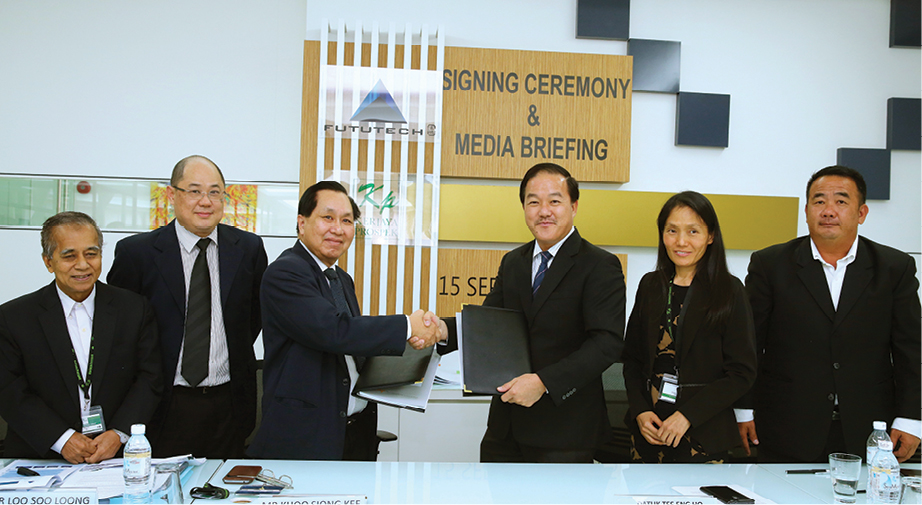 Learning from the crisis
Citing Kerjaya Prospek Property's earlier project at Old Klang Road, the Residency V serviced apartment project which lies right next to Pearl Point Shopping Mall, Tee notes that the project — which offers 412 units that were handed over in December last year — has seen current asking prices climb to RM800 psf from below RM700 psf when it was launched in 4Q2014.
On the property market, Tee expects the market to remain challenging till next year although he says the right product in a good location would still be in demand.
Tee, who has seen the worst during the Asian financial crisis, has learnt some valuable lessons from the crisis. "A company needs to be flexible, has reserve cash and always be prepared for bad days," he says.
"We were badly hit during the 1997 crisis. The company had no jobs that year. In order to keep the company running, we started to do some small-scale renovation works for individual home owners.
"However, if you are cash-rich, there are opportunities during a crisis, especially for land acquisitions. We accumulated cash during the good times, and when the subsequent financial crisis came, we used that time to acquire land for future developments," he adds.
It bought a piece of land in Melaka in 2009 for RM8 million for The Shore development, which has a GDV of RM800 million. The Shore, which comprises a hotel, serviced residence and shopping mall, is now a landmark beside the Malacca River.
Toh adds that it pays to be prudent. "We try to keep a low- or zero-debt position so it sets us free from risk."
For young homebuyers, the couple has this advice. "Look for locations with growth potentials. This doesn't mean you have to buy in places that are already expensive. Look for projects that could provide a good rental yield (around 3% to 4% in current times). The reason is if you are losing holding power and can't find a buyer in the short term, at least you can rent out the property."
Toh adds that young homebuyers need to manage their finances well and choose the right property that won't over-burden them.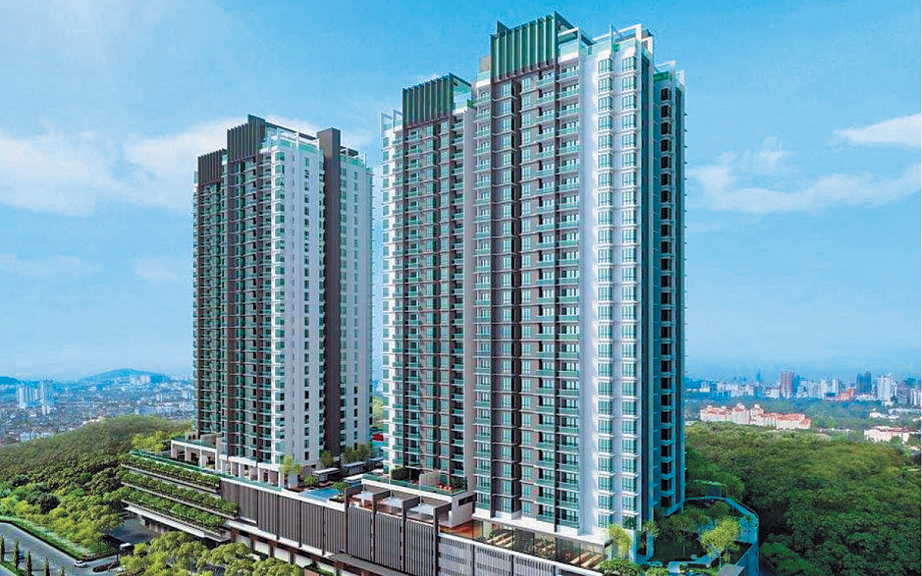 An industrious couple: I-Bhd's Tan Sri Lim Kim Hong and Puan Sri Tey Siew Thuan
When opposites attract: Eupe Corp Bhd's Datuk Beh Huck Lee and Datin Michelle Gan Eileen
Mixing business with marriage: M101 Holdings Sdn Bhd's Datuk Seth Yap and Datin Lea Chan
This story first appeared in TheEdgeProperty.com pullout on Aug 25, 2017. Download TheEdgeProperty.com pullout here for free.