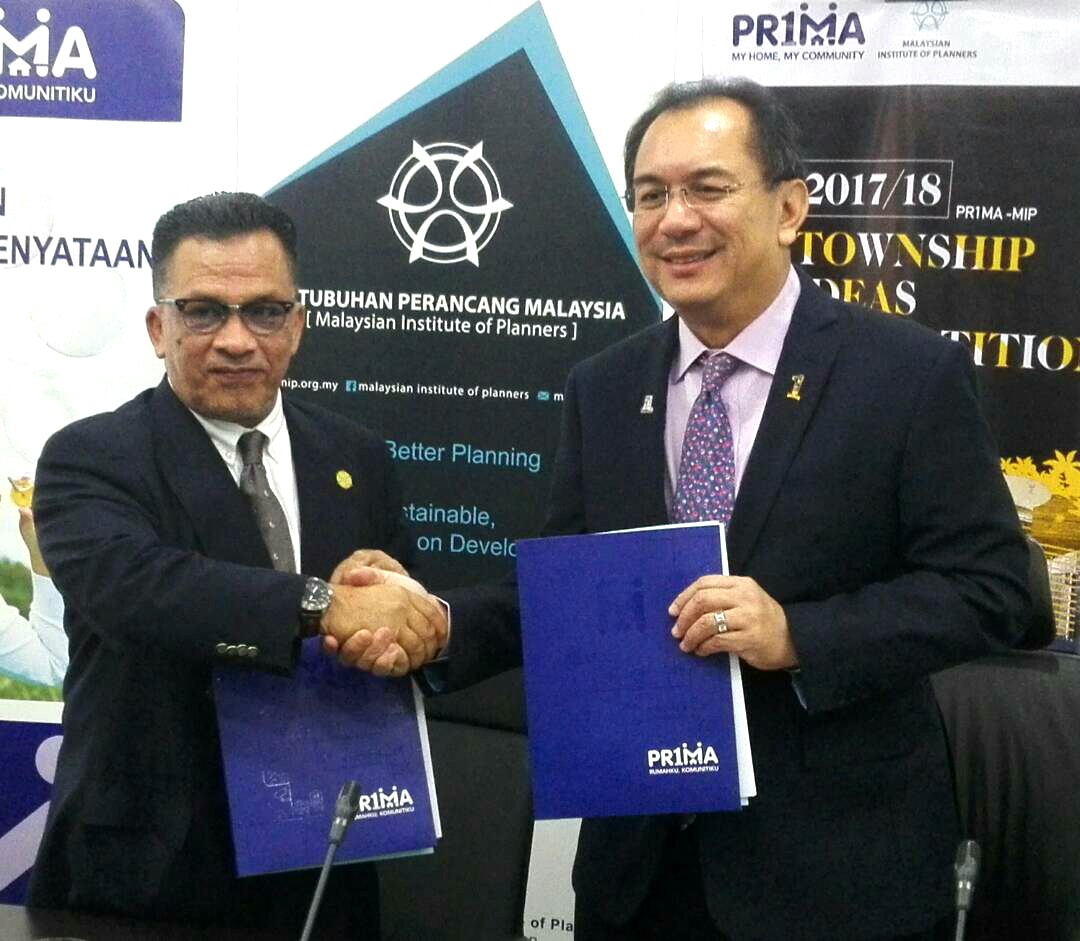 PETALING JAYA (Sept 12): Perbadanan PR1MA Malaysia (PR1MA) is preparing to launch a few new townships, with one or two still in the process of getting approvals, said its CEO Datuk Abdul Mutalib Alias.
"We already have a team working on township developments. We will announce at the right time," he told reporters today.
He said two potential locations for PR1MA to roll out its township developments are a 142-acre site at Teluk Intan, Perak and a 110.5-acre parcel at Teluk Kumbar, Penang.
"There are also other townships that are bigger than the two developments," he added.
Abdul Mutalib was speaking at a press conference after signing a memorandum of agreement with the Malaysian Institute of Planners (MIP) to jointly organise a township design competition called the PR1MA-MIP Township Ideas Competition 2017/18, which is themed "Youth in Community — Why I See".
The competition aims to generate interest among youths, young graduates and newly practicing planning firms to participate and engage in developing design and planning ideas for creating a quality housing environment, neighbourhood and township with special interest in youths and community, said Abdul Mutalib.
"The theme of this competition is to create a residential township that enhances community spirit in a well-planned, sustainable and resilient development with special focus on the roles of youths and the needs in the community," he said.
He added that this competition will also help PR1MA gain better insights into the needs of consumers, which will complement their ongoing efforts of creating a quality, conducive and harmonious living environment for the community.
With more than RM100,000 cash prizes up for grabs, the competition is divided into four categories:
Category 1: Neighbourhood Design Ideas for Students (planning, architecture and landscape)
Category 2: Township Design Ideas for MIP Young Graduates (planning)
Category 3: Green Township Design for MIP New Planning Firms (planning)
Category 4: PR1MA Research Proposal (open to public)
Under Categories 2 and 3, participants will be using the Teluk Intan and Teluk Kumbar sites to design their townships.
Registration for the competition will be opened from Sept 11 to Oct 10. The deadline for Category 1 is Nov 30 this year while the other three categories is Feb 5 next year.