Data released by the National Property Information Centre (Napic) in the Property Market Report 2016 showed that landed homes with transacted prices of more than RM1 million in 15 areas in Selangor recorded double-digit growth in 2016!
The top 10 locations where values of their multi-million-ringgit homes have risen by a whopping 10.7% to 22.9% last year are:
1) Section 13, Shah Alam
2) Taman Equine, Seri Kembangan
3) Taman Bukit Serdang, Seri Kembangan
4) SS 21 Damansara Utama, Petaling Jaya
5) Section 14, Petaling Jaya
6) Taman Bukit Tengku, Shah Alam
7) Bandar Baru Sri Damansara, Bandar Sri Damansara
8) Section 5, Petaling Jaya
9) USJ 5, Subang Jaya
10) Bandar Puteri Puchong, Puchong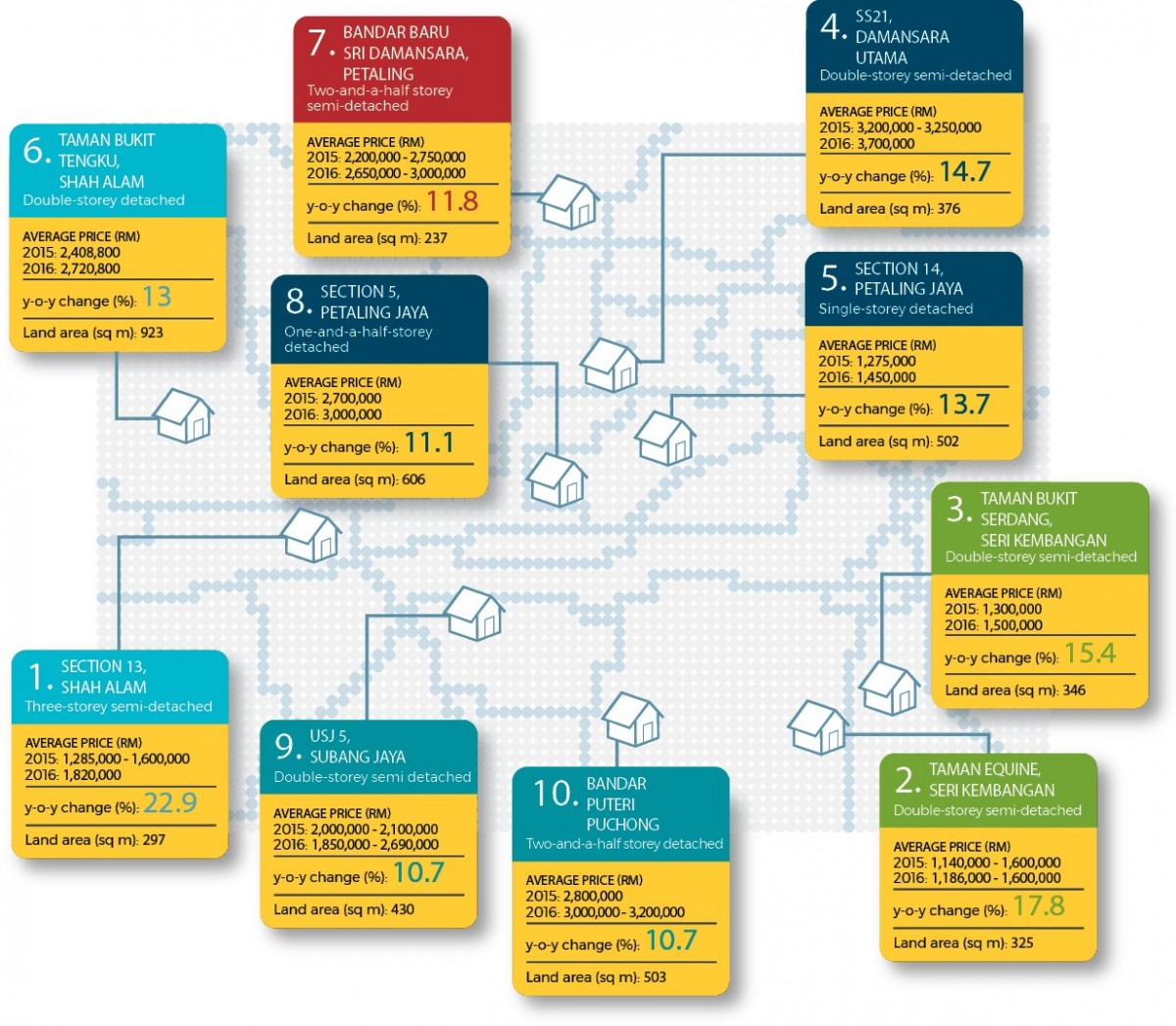 So, what makes the high-end homes in these areas stand out?
Shah Alam's Section 13 and Taman Bukit Tengku
Leading the list of best performers were the 3-storey semidees in Section 13, Shah Alam, which recorded a 22.9% y-o-y growth.
Shah Alam area specialist Ecoland Realty real estate negotiator Syibratul Safwah Mohaidi shares with EdgeProp.my that Section 13 stands out because of the many facilities and educational institutions in the vicinity.
"Buyers for the semi-detached homes [in Section 13] are usually upgraders with families who are looking for bigger houses. There are many amenities nearby including hypermarkets such as AEON, Tesco and Giant as well as the 'pasar tani' every Sunday morning. There are also colleges nearby such as the Management and Science University, Politeknik Shah Alam and KDU University College at Glenmarie," says Syibratul.
According to her, the average selling price of a 2- and 3-storey semidee in Section 13 is about RM1.5 million and above and RM1.8 million to RM2 million respectively.
Another area in Shah Alam — ranked sixth on the list — is Taman Bukit Tengku.
According to GS Realty real estate negotiator Francis Ng, most of the houses in Taman Bukit Tengku comprise 2-storey detached homes with the exception of a few 2.5-storey detached bungalow homes.
"The average market price of the 2.5-storey detached homes with built-ups ranging from 3,000 to 4,000 sq ft is around RM2.2 million to RM2.4 million. Although Taman Bukit Tengku is not as close to amenities and shops nearby, one point that stands out is that the housing area is located in a nice environment just beside the Bukit Cherakah Forest Reserve. Most of the homeowners living here are families and businessmen," Ng shared with EdgeProp.my. Napic's data showed a 13% y-o-y growth for the 2-storey detached homes in Taman Bukit Tengku.
Seri Kembangan's Taman Equine and Taman Bukit Serdang
Second and third on the list are two areas located in Seri Kembangan. Dreamvest Realty project leader and real estate negotiator Clay Tan tells EdgeProp.my that Taman Equine and Taman Bukit Serdang have attracted more homebuyers recently owing to their improving connectivity and amenities. The 2-storey semidees in Taman Equine and Taman Bukit Serdang have seen a growth rate of 17.8% and 15.4% respectively in 2016.
"With the Mass Rapid Transit (MRT) Sungai Buloh-Serdang-Putrajaya line and its current ongoing construction including S31 Equine Park with park-and-ride facility and S32 Taman Putra Permai, the area is now very much sought after as a residential and commercial area.
"In addition, the Maju Expressway, which cuts across Taman Equine and Bukit Serdang, has reduced travelling time between Bandar Putra Permai/Taman Equine and Bukit Jalil/Seri Petaling to 15 minutes while KL city takes only 20 minutes," says Clay.
The presence of established developers such as Sunway Property, IOI Properties Group, Hap Seng Land and Trinity Group have added further excitement to this area, she adds.
In fact, Clay has recently concluded a deal for a bare 2-storey semidee unit for RM1.25 million and another 2-storey bungalow for RM3 million in Alam Sanctuary, Bandar Putra Permai.
She notes that there are many opportunities to own landed homes there especially 2-storey semidees for RM1.25 million to RM1.6 million per unit, which could only get you a 2-storey terraced house in Bandar Utama and other prime Petaling Jaya areas.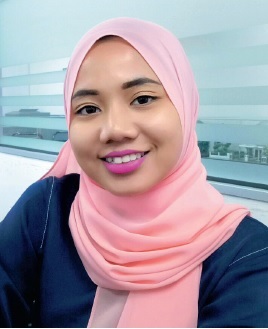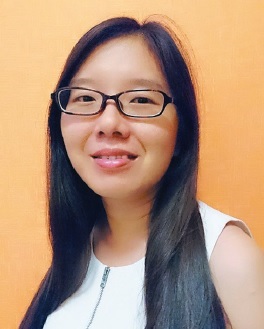 Petaling Jaya's SS 21, Section 14 and Section 5
Fourth on the list is SS 21 in Damansara Utama in Petaling Jaya, which GMAC Realtor real estate negotiator Adrian Tan notes is an old matured neighbourhood that has easy access to 1 Utama Shopping Centre in Bandar Utama and the newly opened Starling Mall in Damansara Uptown. Napic data showed that the 2-storey semidee homes in this area saw a 14.7% y-o-y growth last year to an average transacted price of RM3.7 million.
"The Uptown commercial centre is a big draw especially if one is working or studying nearby. Commuting to Kuala Lumpur city or other places is not a problem as it has great access to Lebuhraya Damansara-Puchong (LDP), Sprint Highway and New Klang Valley Expressway (NKVE) via the main artery of Jalan SS 21/1," says Adrian.
There are also a few good schools nearby such as the SJK(C) Puay Chai 2, British International School and St Joseph's International School, he adds.
Another old but vibrant neighbourhood in Petaling Jaya is Section 14, which is fifth on the list. Adrian highlights that the Petaling Jaya City Council has allowed the 1-storey houses in that area to be rebuilt upwards to two storeys except for the houses along Jalan Kemajuan.
"Parts of Section 14 are nicely tucked away in quiet enclaves. Similarly, the accessibility to healthcare such as Columbia Asia Hospital and malls such as Jaya Shopping Centre and Jaya One makes this a great place for settling down. I would say for about RM1.4 million, most purchasers would buy the 1-storey detached homes with land area of 5,000 to 6,000 sq ft, after which they will usually knock down the old house and rebuild," Adrian adds. Data from Napic showed that 1-storey detached houses in Section 14 saw a 13.7% y-o-y price growth in 2016.
Yet another old area in Petaling Jaya is Section 5, which came in eighth on the list. Its proximity to amenities and highways such as the Federal Highway and New Pantai Expressway as well as the forest reserve nearby is the area's main draw for homebuyers, Adrian says.
"This area is very peaceful and almost exists in its own bubble. Each time I come here, I feel like I have travelled back to the '70s. It's also located next to the Gasing Hill Forest Reserve — the air quality here is amazing, especially in the morning," Adrian enthuses. The 1-and-a-half-storey detached houses in Section 5 saw a capital appreciation of 11.1% in 2016 from 2015, to an average price of RM3 million.
Bandar Baru Sri Damansara
Ranked seventh on the list, Bandar Baru Sri Damansara saw the 2.5-storey semidees in the area experiencing an 11.8% y-o-y price growth in 2016 to an average price of between RM2.65 million and RM3 million.
This area is located only about 15 minutes' drive away from Petaling Jaya and KL. It is well-connected via several highways such as the Duta Ulu-Klang Expressway, NKVE, Penchala Link and LDP.
"In the near future when MRT Line 2 is ready, that area will have two stations — the Sri Damansara East and Sri Damansara West stations. The proximity to Kepong and Desa ParkCity is favourable as some of the main facilities and amenities such as eateries, healthcare and schools can easily be 'borrowed' by the area," says GMAC Realty's Adrian.
There are ample amenities in the vicinity such as schools including Sekolah Sri Bestari and International School @ ParkCity, as well as convenience stores and eateries at places such as Ativo Plaza. Just a toll and a 10 minutes' drive away are shopping complexes such as The Curve, 1 Utama Shopping Centre, IKEA and Ikano Power Centre.
The area is seeing several upcoming projects; one of which is Damansara Avenue, the first mixed-use development spanning more than 48 acres of freehold land. It will feature serviced residences, retail and commercial lots, strata offices, corporate office towers, an integrated sports complex, a performing arts and convention centre, and a shopping mall by TA Global Bhd.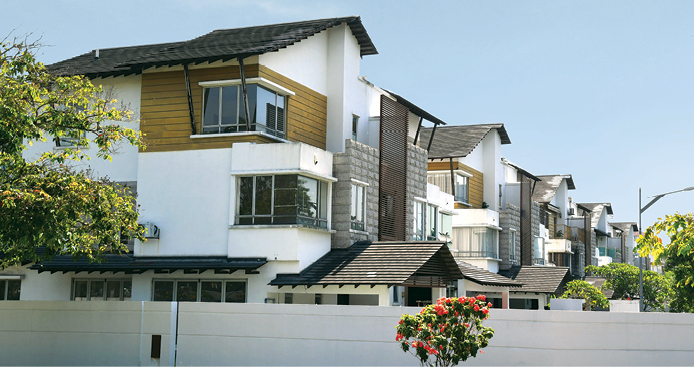 USJ 5 and Bandar Puteri Puchong
Making up the top 10 best-performing high-end landed homes in Selangor are USJ 5 in Subang Jaya and Bandar Puteri Puchong. The 2-storey semidee homes in USJ 5 and the 2.5-storey detached homes in Bandar Puteri Puchong recorded the same price growth at 10.7% last year to the range of RM1.85 million to RM2.69 million and RM3 million to RM3.2 million, respectively.
Adrian notes that although USJ 5 is not covered by the MRT, it is only a five-minute drive away from the USJ 7 light rail transit station.
"It is also a stone's throw away from Taipan, a commercial area with shops and restaurants, and yet shielded by another neighbourhood, USJ 11. So USJ 5 has the best of both worlds, tucked away in peace and quiet, and yet only a short distance to amenities.
"In addition to the good access via Persiaran Kewajipan, the new MRT line linking to areas like SS 15, which is also an education hub, makes it a great residential area especially if household members are studying in that area," says Adrian.
As for Bandar Puteri Puchong, Dreamvest's Clay says it is a well-planned development offering landed and stratified residences.
"The people staying here are mostly businessmen, professionals and retirees, which has somewhat raised the perception of Bandar Puteri as being more upmarket. The various high-end developments such as bungalows and townhouses by IOI Properties have also strengthened the perception.
"Bandar Puteri also offers hilltop developments typically favoured by businessmen. The houses are also near the hiking point towards the Ayer Hitam Forest Reserve, an attraction for those who like to live near to forest areas," she adds.
She shares that 10 years ago, 2.5-storey terraced houses (22ft by 75ft) here were launched at approximately RM250,000 to RM400,000. "In recent years, transacted prices for similar houses range from RM950,000 to RM1.2 million and some have asking prices of RM1.1 million to RM1.6 million."
Who are buying these houses?
According to Adrian, the purchasers for these multi-million-ringgit landed residences would mostly be from the T20 income group (median income of RM11,600) who usually buy for their own stay.
"A simple calculation based on a 90% margin of financing for a RM2 million property at an interest rate of 4.5% over a tenure of 35 years equals a monthly instalment of RM8,400! According to the Department of Statistics Malaysia, in 2014, the average household income in Selangor is RM8,252 and the average Malaysian household income is RM6,141. So, I would say the profile of these buyers would not be your typical Malaysian. I do not think affordability would be the issue here for this class of purchasers," Adrian opines.
This story first appeared in EdgeProp.my pullout on Sept 15, 2017. Download EdgeProp.my pullout here for free.