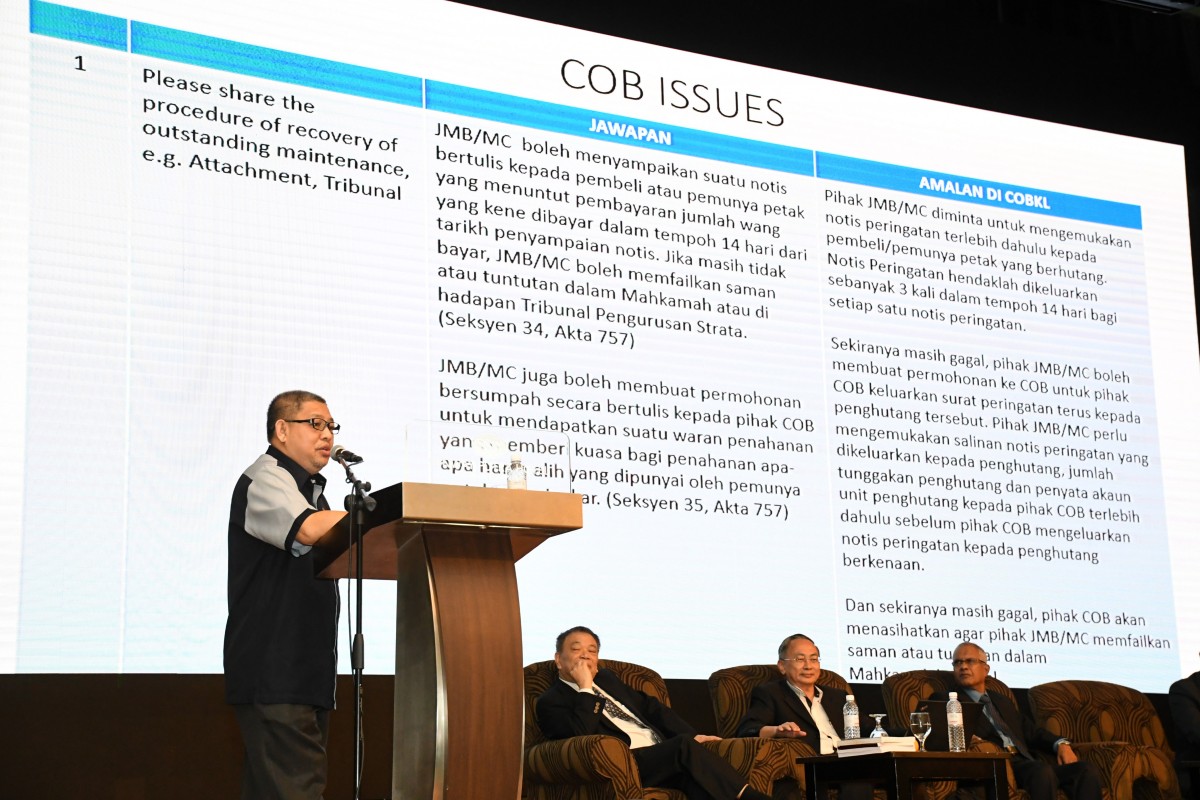 KUALA LUMPUR (Sept 16): Developers are required to hand over the audited or unaudited financial accounts (service charges and sinking fund) within three months after the joint management body (JMB) is formed.
Kuala Lumpur City Hall (DBKL) head of sector Commissioner of Buildings (COB) Haji Kamarulzaman bin Mat Salleh said developers who failed to do so will be liable to a fine of not more than RM250,000 or imprisonment of not more than three years, or both.
In his session during today's public forum titled "Strata Living in Harmony" organised by the Malaysian Institute of Professional Property Managers, he has offered solutions to the JMB who faces this problem.
* Don't take strata by-laws lightly, urges prop management firm head
* Owners may seek help from liquidators to apply for strata title
* DBKL urges MC and JMB to seek other legal ways to catch stubborn fee dodgers
* Never leave your strata title in third party's hands, says lawyer
* Get approval from property management body for Airbnb tenants, says MC chairman
"The JMB could lodge a complaint to the COB. The COB will then issue a letter to instruct the developer to turn in the financial accounts within 14 days after the letter is issued," he said.
He noted that if the developer still failed to do so, the COB will initiate investigations by inviting the developer for a meeting.
During the meeting, the developer will be required to explain why they have delayed or refused to hand over the financial accounts.
If the developer refuses to attend the meeting, the COB will take the next step — report the case to the magistrate court to issue a summons to the developer.
The half-day public forum is supported by EdgeProp.my, who is also the exclusive media partner of this event.