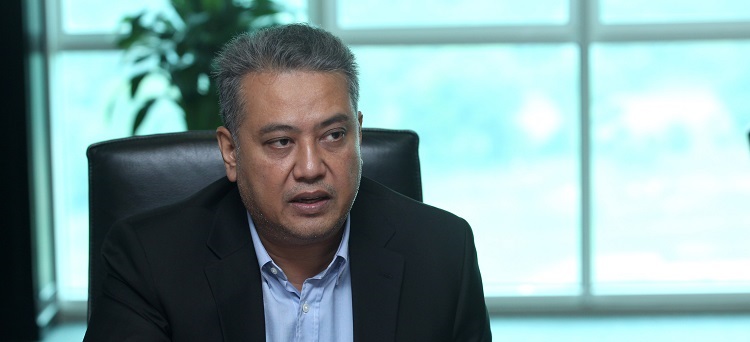 PETALING JAYA (Sept 28): The Real Estate and Housing Developers' Association (Rehda) hopes the government will seriously consider three key areas, namely financing, cost of doing business and the GST exemption, said president Datuk Seri FD Iskandar Mohamed Mansor.
At a press luncheon today, he shared the association's 11 proposals for the government to consider in the upcoming budget tabling, which include a housing loan interest assistance programme, stamp duty waiver, measures to increase supply of affordable homes, and GST waivers on construction materials for affordable housing developments.
"There will be 30 to 40, or even a hundred organisations raising their proposals and the government will have to get a balance between [its] finances and these proposals, but we really hope they can [address] the three to four important issues raised by us," he told reporters at a closed-door session today.
In order to address the affordability issue faced by homebuyers, Rehda has proposed a Home Ownership Assistance Programme (HOAP) to the Ministry of Urban Wellbeing, Housing and Local Government. Under the programme, developers will include the interest of the housing loan disbursed during construction period into the purchase price.
The programme will be specifically targeted at first-time or single-property homeowners including those who have sold their previous property to upgrade and/or relocate, subject to the following criteria:
- House priced at RM500,000 and below
- House price includes interest on mortgage during construction period
- Property under construction period (landed and high-rise)
- Household income of RM10,000 and below
- Not applicable to cash buyer
Meanwhile, the association hopes that money in Account II of the Employees Provident Fund (EPF) can be channelled directly from the retirement fund to the developer to cover the 10% down payment, without buyers having to pay the amount first using their own money.
In addition, Rehda has also appealed for the percentage of contribution to be credited to Account II be increased from the current 30% to 50% only for first-time homebuyers.
"I have mentioned it to somebody in EPF. However, EPF is very concerned about the amount [to be utilised to cover the 10% down payment] as people would not have enough money after they retire due to the increased lifespan of Malaysians," said FD Iskandar.
However, he hoped the retiremend fund will consider this suggestion as properties purchased earlier in life will serve as a safety net when they reach retirement age.
"We have seen a trend overseas, where people who have hit the age of 60 or 65 do not have to keep a big house, which could have seen a 100% growth in the capital value. Their children will probably have moved out to live on their own," he explained.
He cited a house he bought in Damansara Utama 26 years ago at RM191,000 and the value of the house has jumped to RM1.7 million to RM1.8 million in today's market.
Looking ahead, he is optimistic about the price growth of properties here due to the demographic growth of Malaysia and improving public transport and connectivity.
Rehda also urged the government to continue the MyDeposit Scheme and reintroduce My First Home Scheme with a higher allocation to benefit more first-time homebuyers in addressing the issue of high entry cost.
On the other hand, he hopes the government can include private developers in the Special End-financing Scheme for PR1MA houses, which provides buyers with end-financing up to 90% to 100%, or accord them other similar schemes.
On the cost of doing business, FD Iskandar said that the costs of providing utilities and infrastructure as well as financial contributions are burdening developers.
Hence, he proposed the government to review and lower or abolish unnecessary charges or requirements with the objective of reducing the costs of doing business so that the savings can be passed on to house buyers in the form of more affordable housing.
"The only way for us to keep the house prices on the affordable level, to not go up too high and too fast, is to increase the supply of affordable houses. In order to do that, I think [prices for] certain things must come down. For instance, these is a levy on steel, which was introduced in February this year. So instead of paying RM1,700 per tonne, we are paying RM2,728 per tonne now," he added.
He pointed out that Rehda would also like to request that GST be waived on construction materials for development of affordable housing.
"On this GST issue, I would like to request the government to waive GST on the construction materials for affordable homes priced RM500,000 and below. I'm not asking for zero-rate, but a waiver. This will seriously help developers and encourage more people to build affordable homes," he said.
Other proposals in Rehda's Budget 2018 wishlist include: extend the 100% stamp duty exemption to houses priced up to RM500,000 from RM300,000 currently; extend the stamp duty exemption beyond December 2018; reduce legal fees for residential properties with selling price of up to RM500,000; increase the supply of affordable housing; provide further incentives for the adoption of industrialised building system; implement a tiered pricing threshold for foreign property buyers who depend on location; and revise the Bumiputera Quota Policy.