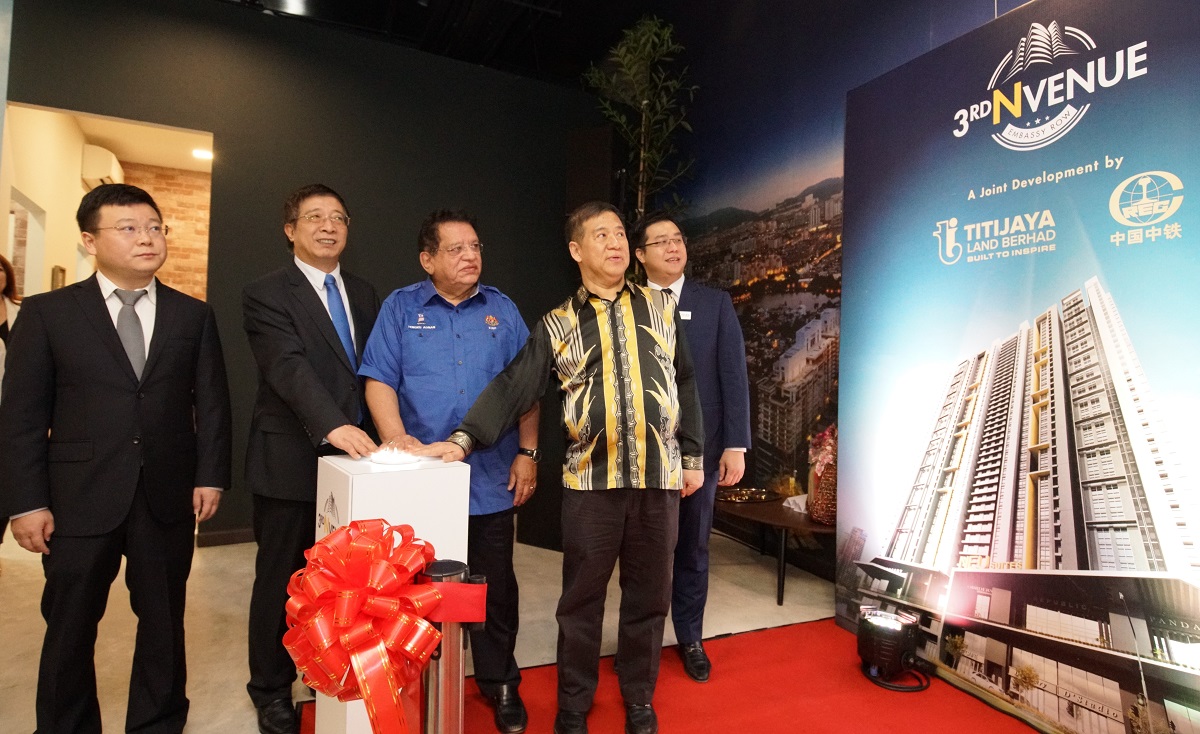 PETALING JAYA (Sept 30): Titijaya Land Bhd has broken ground for its 3rdNvenue project along the Embassy Row along Jalan Ampang, which features 430 sq ft units priced from RM299,000 in what the developer touts as "a definite benchmark for affordability".
The development will feature four blocks with 2,400 units of lifestyle office suites, serviced apartments and retail lots on a 6.06-acre freehold parcel, carrying a gross developent value (GDV) of RM1.8 billion.
"The positive response from purchasers of Neu Suites shows the market confidence and strong follower base for property products by Titijaya. This is also a very encouraging sign of recovery in the local property market. It clearly underlies the excitement that we feel for the property market here as well as our confidence and foreign confidence in the country's stable and growing economy," said Titijaya Land group managing director Tan Sri Lim Soon Peng in a press release today.
"We believe the accessibility of 3rdNvnue and especially as a project in downtown KL priced less than RM300,000, the property is affordable and worth buying for most Malaysians. Let us look forward to the completion of 3rdNvenue in 2024," he added.
3rdNvenue is a joint venture between Titijaya Land and China's CREC Development (M) Sdn Bhd.
The facilities within this mixed-use development – which will boast a modern industrial design aesthetic amid a bright colour palette – will include swimming pool, gyms, jacuzzi, sauna, business lounge, barbecue lounge, sky dining area, nursery, entertainment room, and multipurpose hall.
The project is 3km from KLCC, a four-minute stroll to Great Eastern Mall and 10 minutes by foot to the Jelatek LRT station.
Future residents can also easily access the Ampang-Kuala Lumpur Elevated Highway, said Lim.
In addition, it is surrounded by amenities such as embassies, hotels, malls, commercial buildings, hospitals, international schools, banks, and gas stations.
Federal Territories minister Datuk Seri Utama Tengku Adnan Tengku Mansor officiated the groundbreaking and sales gallery opening ceremonies.