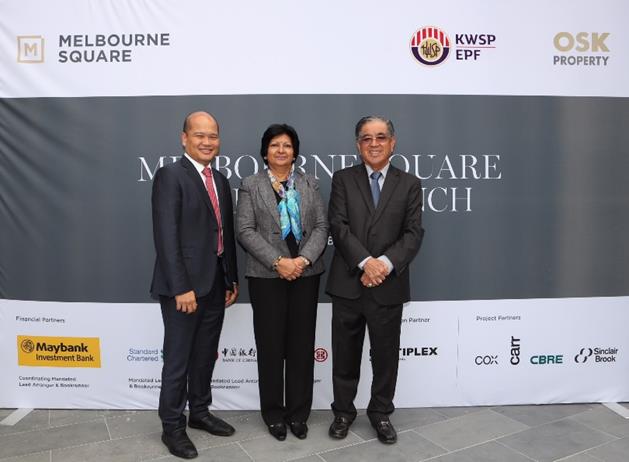 MELBOURNE (Oct 6): Employees Provident Fund Malaysia (EPF) is looking at investing in more logistics assets to generate long-term stable yield to the company, said its CEO Datuk Shahril Ridza Ridzuan.
"Building a portfolio that consists of logistics assets is part of our long-term strategy. We are looking at logistics assets as a proxy for us to tap into the global supply chain market following the shift in the retail industry," he told reporters during the official opening of Melbourne Square's sales gallery yesterday.
Melbourne Square is a mixed-use development in the city's greater central business district area that is a joint venture between the fund and OSK Property Holdings Bhd.
He noted that EPF currently has an extensive logistics assets portfolio in multiple countries, such as the US, the UK, China, Japan and European countries.
These facilities, such as distribution centres, have long-term leases (15 to 30 years) that will provide long-term yield to the pension fund.
"We are also taking advantage of yield compression in the UK and Australia by trading off some assets that we bought in 2009 and 2010. These deals have brought us around 10% return on investment to us," he added.
Sharil noted that selling these commercial assets — which have seen high capital appreciation over the years — has provided the fund capital to redeploy into logistics facilities.
Meanwhile, EPF will continue to increase its real estate and infrastructure investment to 10% from the current 4% of its total investment portfolio, he said.
"Our strategy is to build a big portfolio of yields that provide more certainty in long-term return for our members. A stable portfolio will consist of 10% of investment which has higher risk (including property development) and 90% of stable yield return assets," he added.