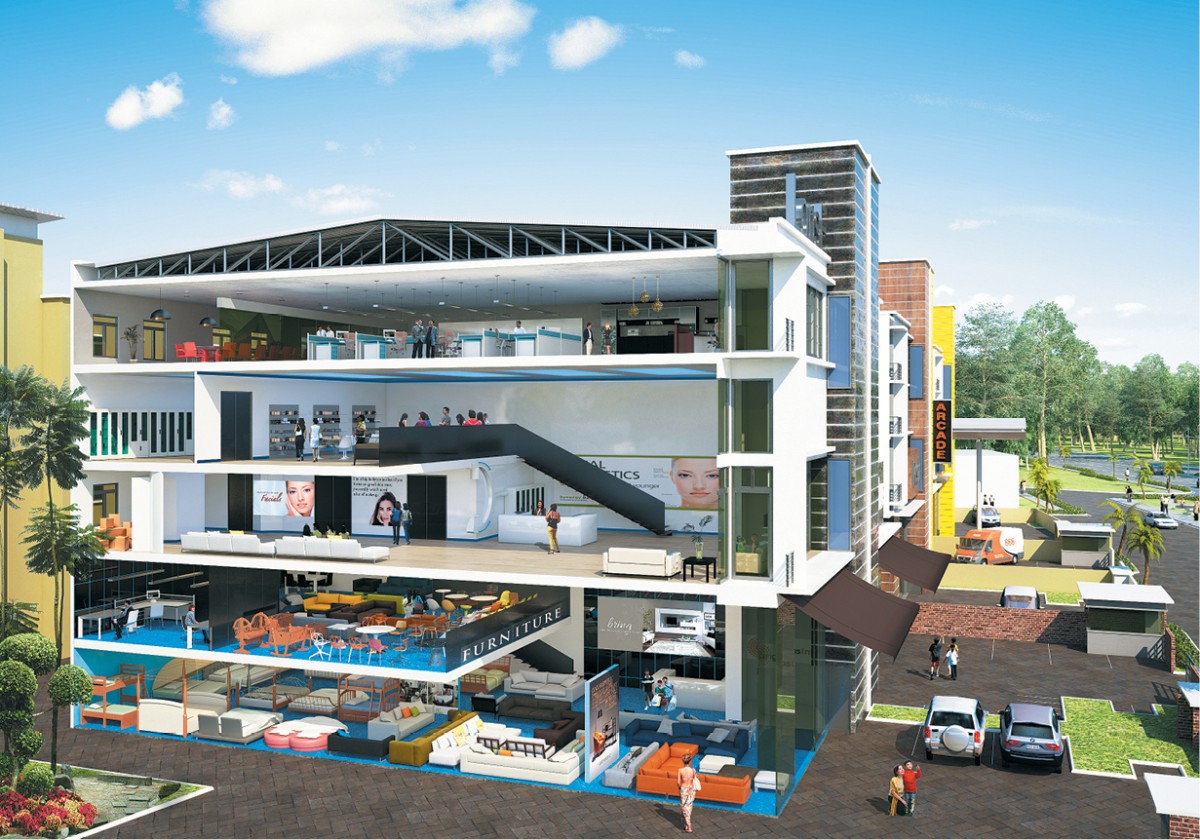 JURU (Oct 6): Tangkas Infinity, a boutique industrial development by Tangkas Properties Sdn Bhd, is slated to be handed over sometime this month.
The 6.5-acre freehold development is located in Juru, Seberang Perai. It offers 19 units of 3-storey superlink and semidee factories with built-ups measuring 40ft by 80ft or 12,000 sq ft, and land areas ranging between 6,000 sq ft and 15,600 sq ft. Prices start from RM3.66 million, or an average RM320 psf.
With a GDV of RM70 million, Tangkas Properties managing director Yogi Wong told EdgeProp.my that half the units at Tangkas Infinity have been taken up since the company unveiled the project in 2014.
"We do not have an aggressive marketing campaign on this project, as we are targeting SMEs [small and medium enterprises] who are buying for their own use," said Wong during the interview at the project site in Taman Bukit Minyak.
Tangkas Properties is the development arm for Mudahjuta Industries Sdn Bhd, which is mainly involved in the construction business. It is also the developer for Tangkas Arena in USJ, Selangor, comprising 17 units of freehold 3-storey factories.
"Completed in 2012, all the units in Tangkas Arena had been sold and about 95% occupied now. Tangkas Infinity adopts the same concept but bigger in terms of project and unit size," Wong noted.
The developer was also involved in the development of the 3rd Mile Square shopoffice development in Old Klang Road, Kuala Lumpur. Tangkas Infinity is its third project and its maiden foray into northern Malaysia, tapping on the robust industrial growth of Penang mainland.
Property consultancy CBRE|WTW (Penang) director Tony Lee Eng Kow said the vibrant growth of business process outsourcing and information technology outsourcing calls for the need for modern factories.
"With land scarcity plus rising cost and Penang island's focus on tourism, industrial development has gradually shifted to the mainland and Bukit Minyak is one of the growing industrial areas," he explained. CBRE|WTW is the project marketing company for Tangkas Infinity.
Lee noted that the development is located in front of Jalan Bukit and Jalan Tengah, the main road that connects Bukit Minyak to Simpang Ampat, about 4.5km away from Juru Auto City and 10km to Aspen Vision City where the future IKEA Penang will be located.
Wong said unlike conventional industrial areas, Tangkas Infinity is designed for both industrial and commercial usage as it is located on prime road frontage, with a complete road system, car parks as well as built-in fibre optics infrastructure.
"The usage of industrial properties nowadays is very different from the past, as machineries are getting smaller and business owners want a cleaner factory to promote good company image," Wong pointed out.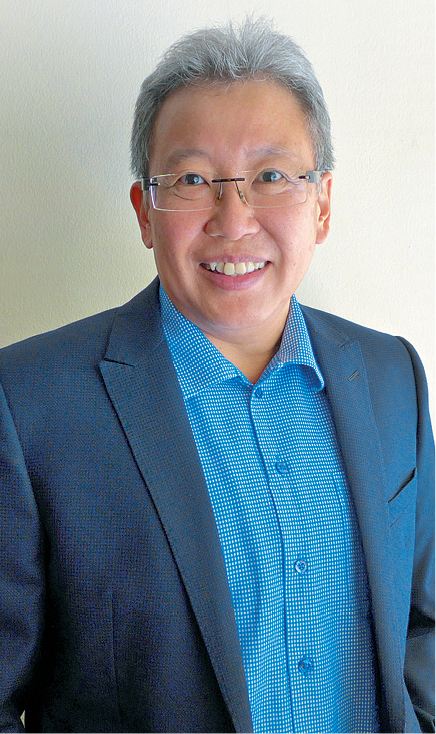 Each of the 3-storey Tangkas Infinity corporate factories has a total height of 50ft (the ground and first floors have heights of 20ft), making it look like a 5-storey factory. The 20ft height and column-free space enables a 40ft truck to be parked on the ground floor. Each unit comes with a 2-tonne goods' lift that could carry an electrical forklift with goods, up to the third floor.
Designed for multiple business usage, the ground floor has a floor loading of 7.5kN psm, while the first and second floors have a working floor loading of 5kN psm and 2.5kN psm, respectively. This enables business owners to use the second floor space as a storage warehouse or work centre. The third floor could serve as a corporate office or warehouse.
"Factory spaces that offer flexibility for business owners to have various aspects of its operations under one roof will be in demand," Wong opined.
In terms of electrical support, Wong added that the internal electric supply is up to 200 amp, compared to the 60 amp offered by most factories.
Another unique selling point of Tangkas Infinity is that the toilets are built in a separate tower between two factory units. This serves to free up more indoor space.
The project also features a 3,000-gallon rainwater harvesting concrete tank, which also doubles as a stormwater detention solution to store untreated water that could be used for vehicle washing or other cleaning purposes.
As the developer is also a thermal insulation specialist, the roofs of the buildings have been fitted with a heat insulation system that could help reduce indoor temperature.
This story first appeared in EdgeProp.my pullout on Oct 6, 2017. Download EdgeProp.my pullout here for free.