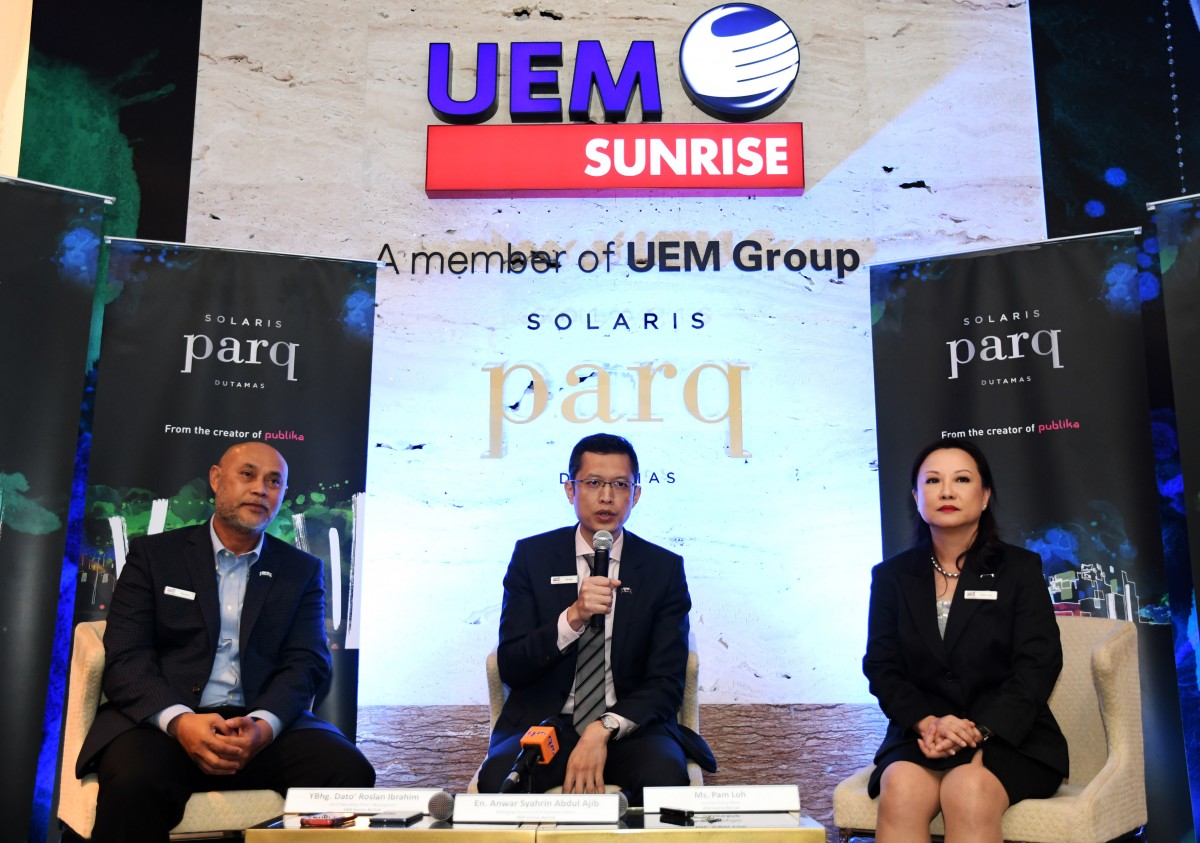 KUALA LUMPUR (Oct 9): UEM Sunrise Bhd is eyeing a 50% take-up rate for the first phase of its latest mixed-use development, Solaris Parq in Dutamas, by the year end, said its managing director and CEO Anwar Syahrin Abdul Ajib today.
The first phase is the upmarket Residensi Solaris Parq, which comprises two towers of serviced apartments with 576 units that range from 721 sq ft to 2,469 sq ft.
Meanwhile, the selling prices range from RM873,800 to RM2.9 million, translating into a GDV of RM755 million.
"We have soft launched Residensi Solaris Parq to selected guests last weekend and some 75% of Tower A has been booked. We will keep Tower B for the public launch this coming weekend to make sure everyone has a choice," he told reporters at the media launch of the project.
He believes a 50% take-up for Residensi Solaris Parq by the end of this year is achievable, given the good response from the soft launch and the prime location of this project.
"We target a minimum of 50% take-up by this year because this is a premium product. We are targeting young successful professionals for smaller units [721 sq ft to about 1,000 sq ft], and business owners for larger units. We are also targeting independent retirees who want to live within the city and convenient locations like Mont'Kiara," Anwar said.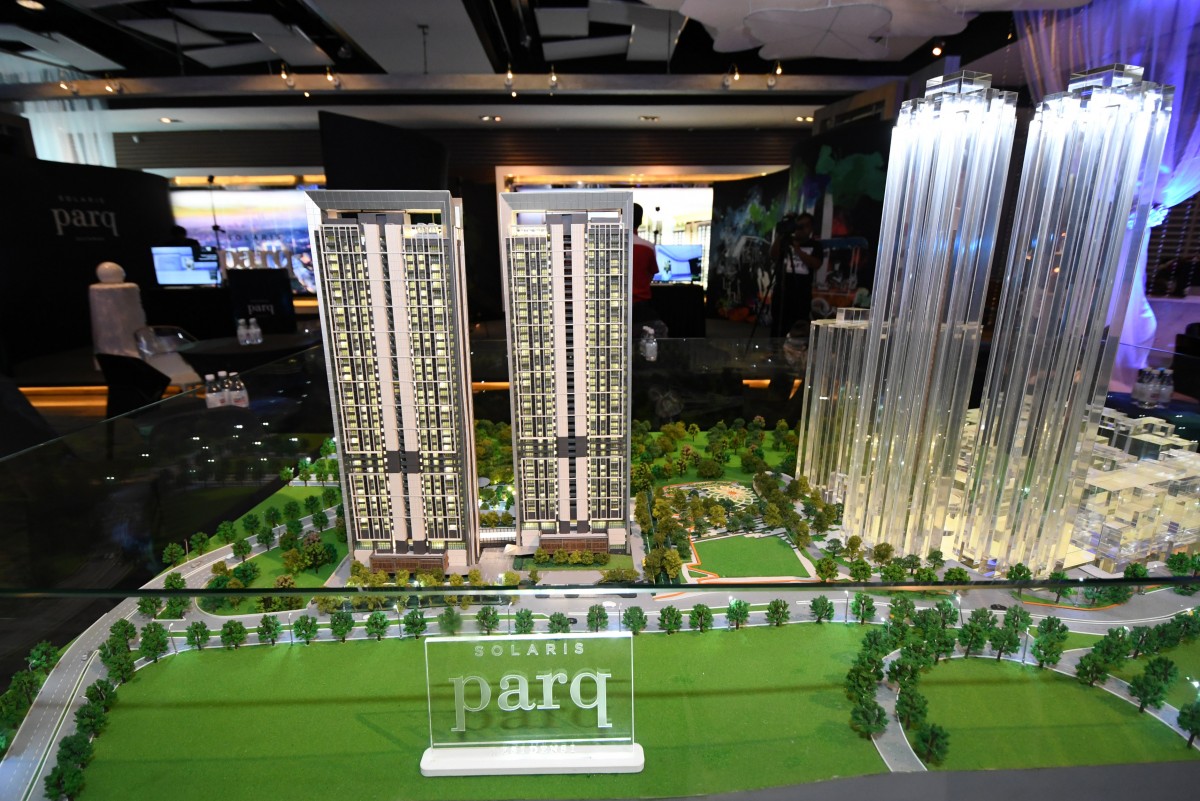 Despite the overall poor sentiment of the property market, he believes Residensi Solaris Parq will be well-received even with the rather high average selling price psf at RM1,200.
"It is not that people [the target market] can't buy — they don't want to buy because of many reasons such as accessibility. What we found out is location is very important. We are selling RM1,200 psf because of the prime location, the unblocked view of KLCC skyline, the address, surrounding amenities and upcoming mass rapid transit station near the Matrade convention centre. There are a lot of things going on in the area and that is what makes people willing to pay the price," Anwar explained.
Residensi Solaris Parq features more than 30 lifestyle amenities and facilities, including a 2-acre urban park comprising four thematically landscaped zone, named Grassland, Play Yard, Flower Sea and Forest Atrium.
The second and final phase of Solaris Parq — retail, suites and office components — is currently in the pipeline and will be rolled out in the next 12 to 18 months, he said.
Solaris Parq is located on 18.76 acres of freehold land next to Publika Shopping Gallery.
"Solaris Parq is the third of Solaris series development by UEM Sunrise after Solaris Mont'Kiara and Solaris Dutamas. It is one of our key projects in Malaysia with a total GDV of RM3 billion and expected completion in 2022," he said.
Meanwhile, Anwar shared that the developer was on track to achieving its RM1.2 billion sales target for 2017, with Residensi Solaris Parq contributing to its goal.
"I do not have the actual figure but I think we have achieved 60% or 70% of the sales target so far. Yes, our sales target remains and we are confident in achieving the target," he concluded.