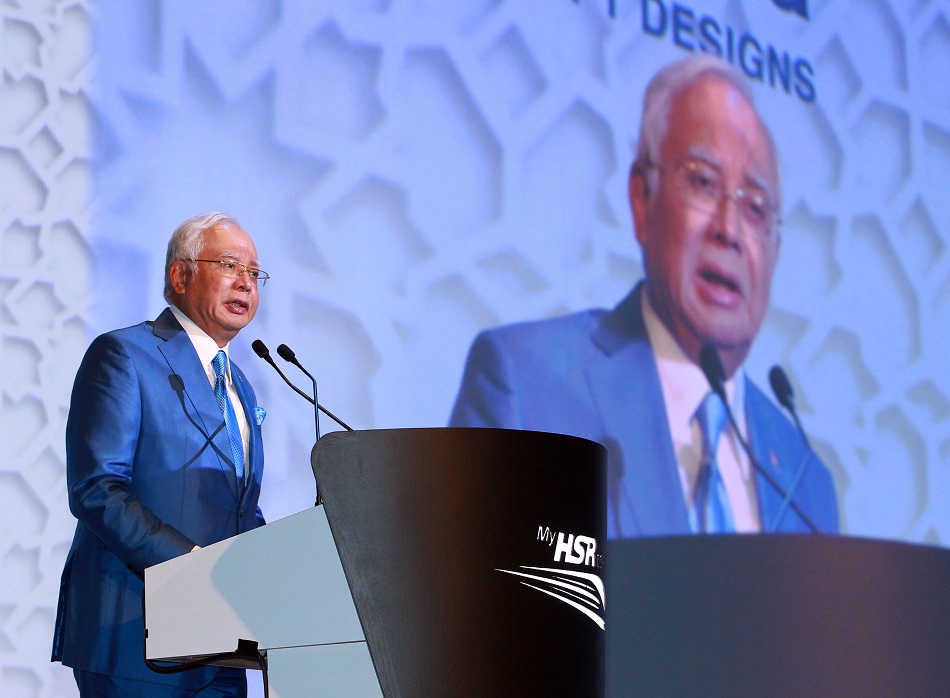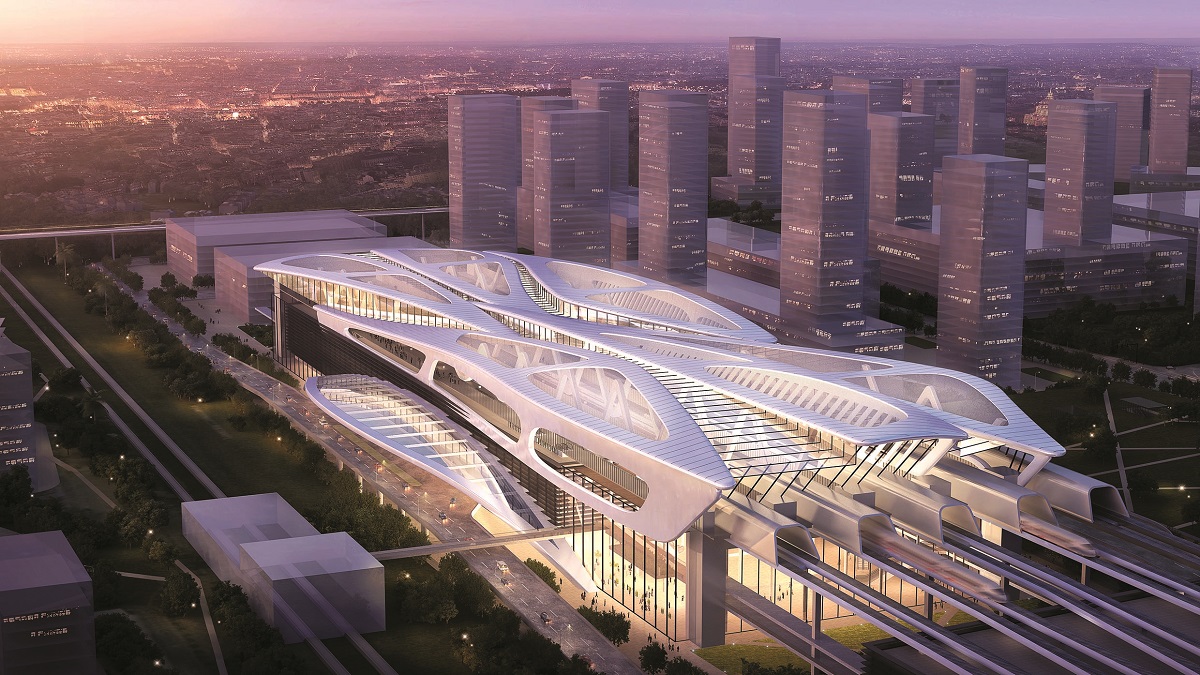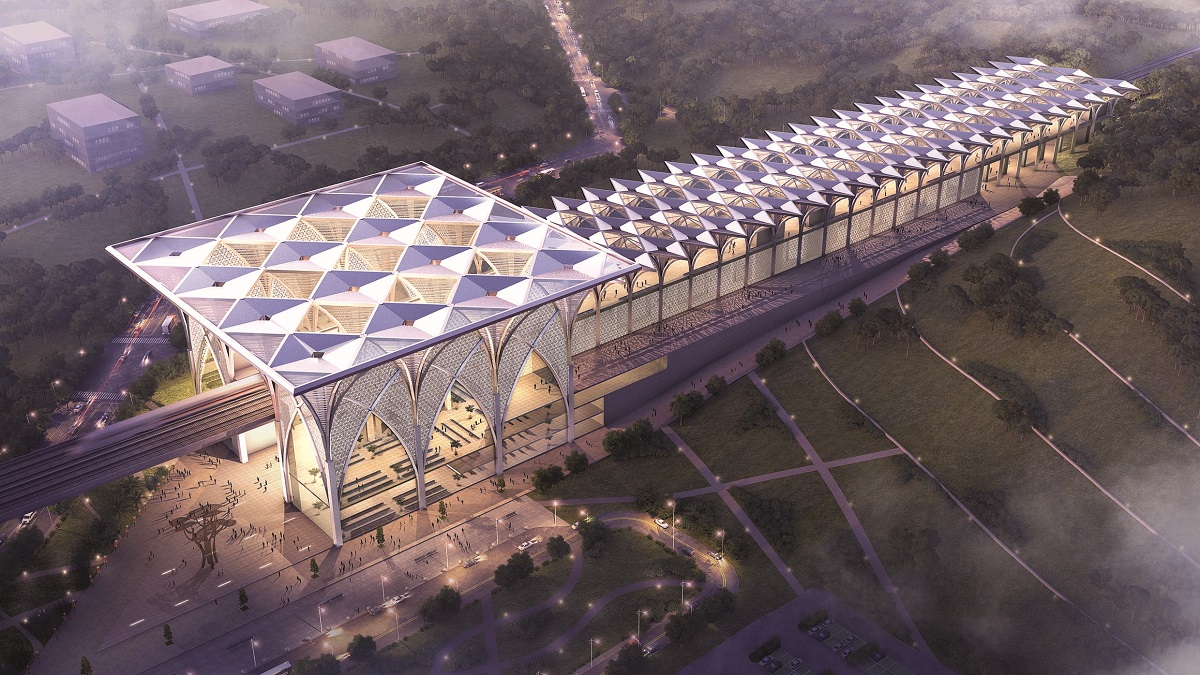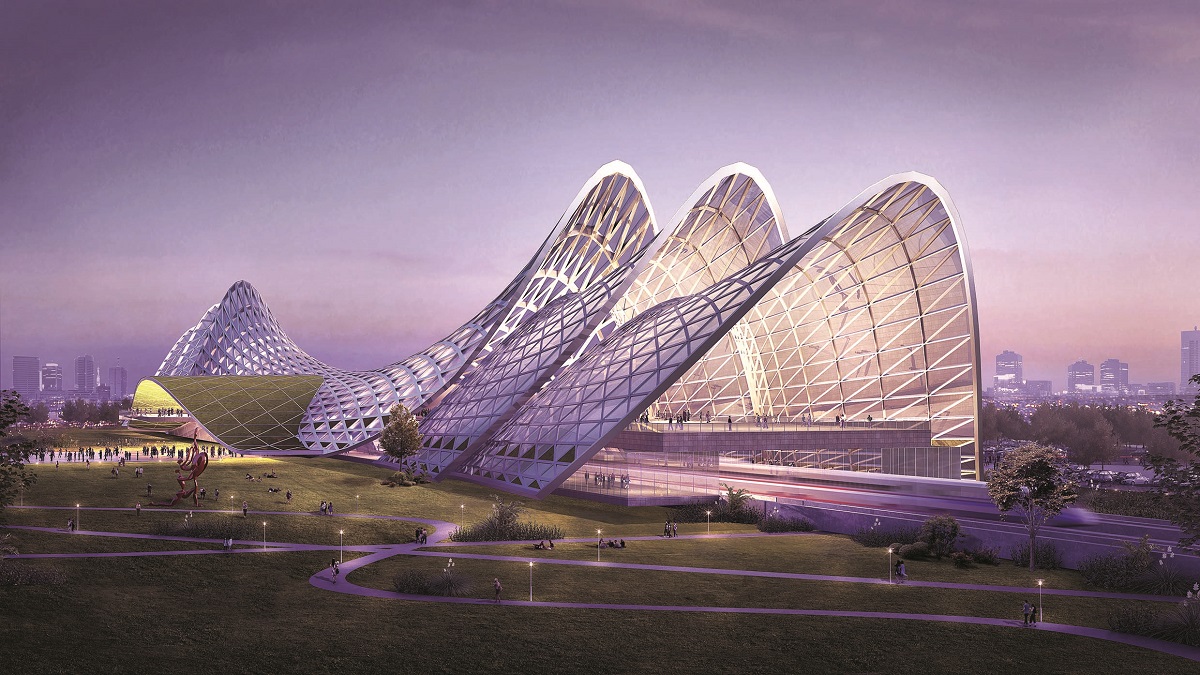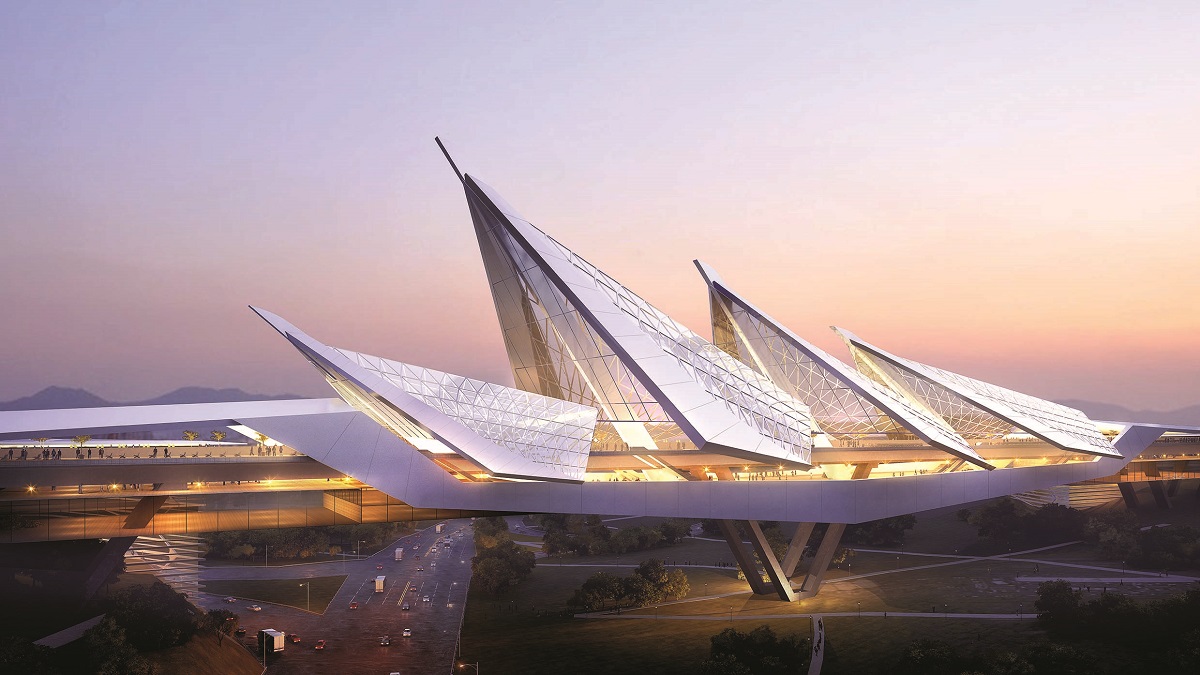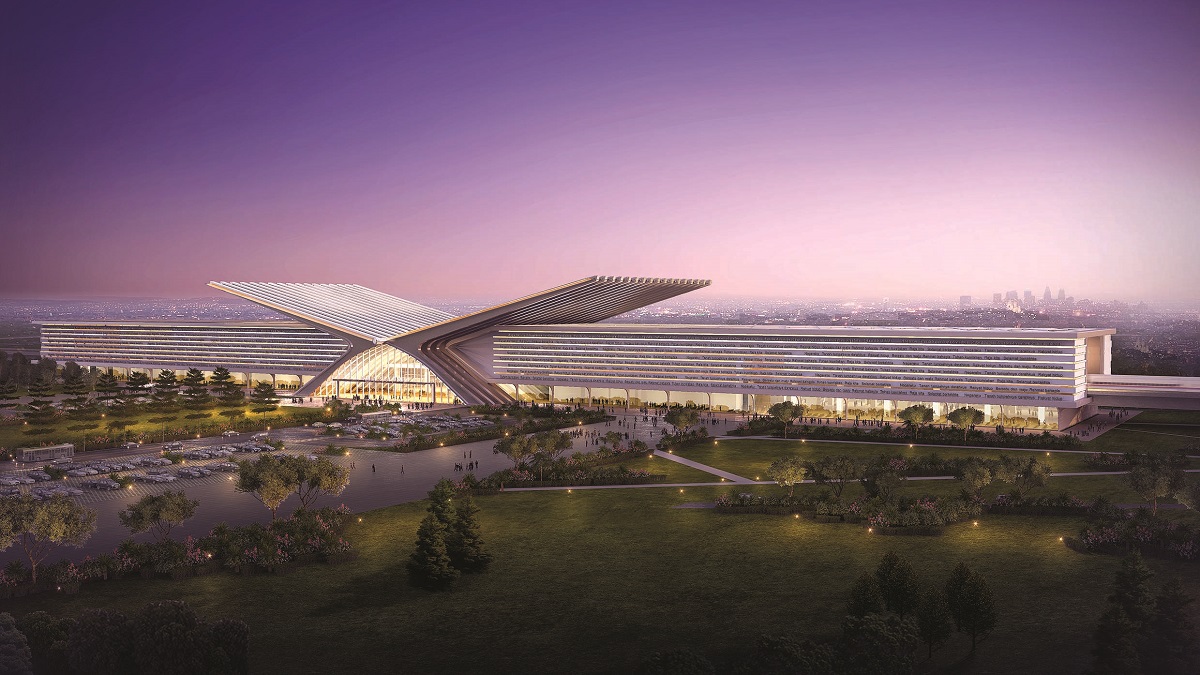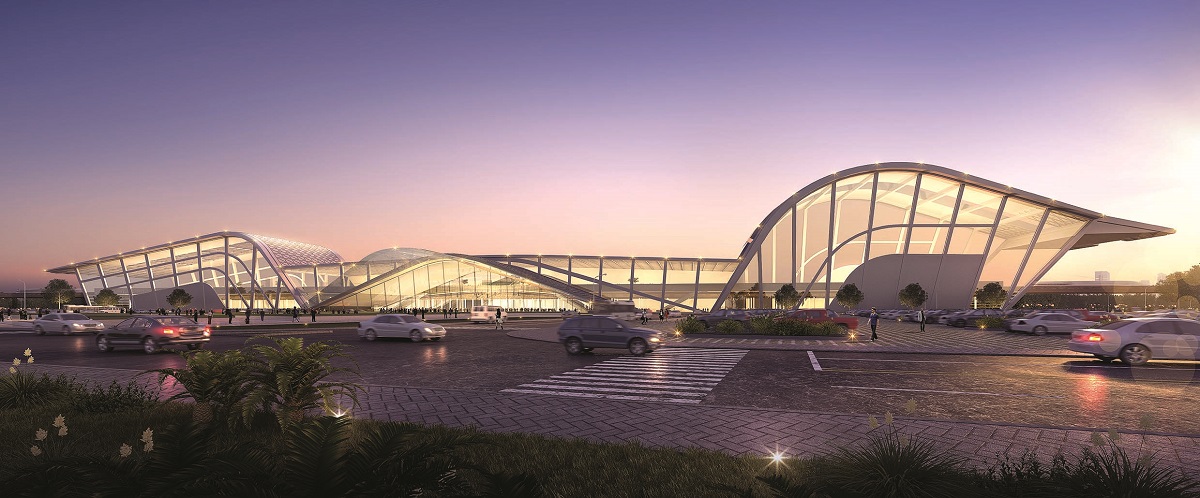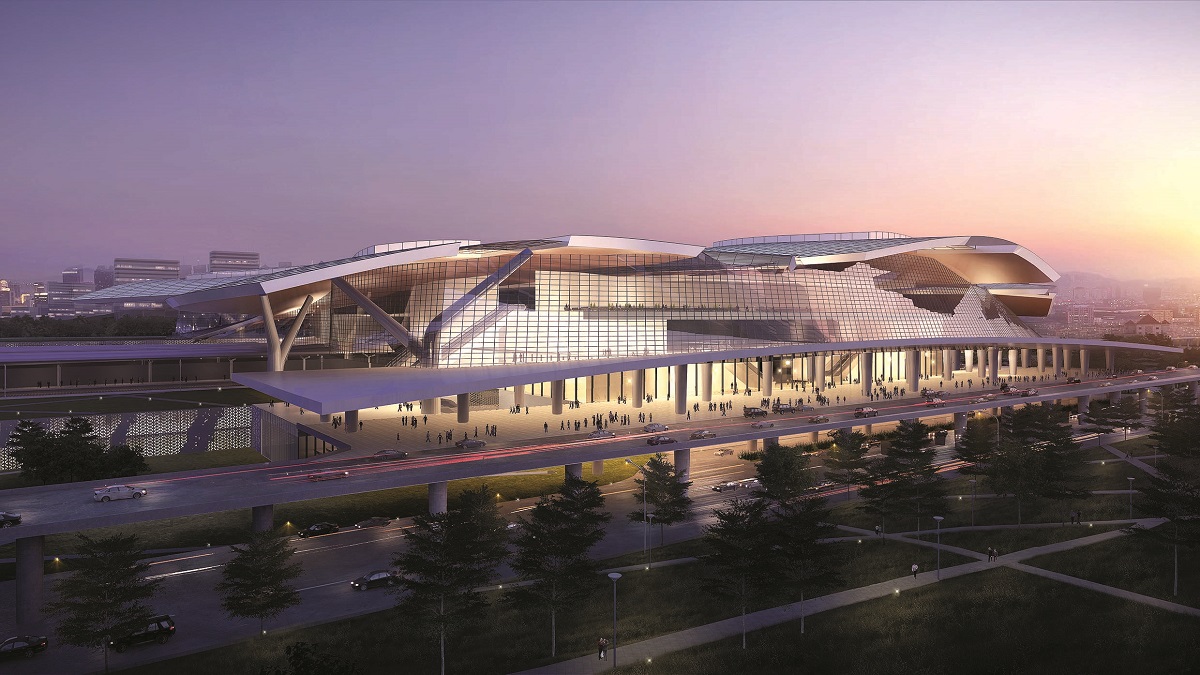 PETALING JAYA (Oct 17): MyHSR Corporation (MyHSR Corp) has revealed the architectural concept designs for all seven stations for the Kuala Lumpur – Singapore High Speed Rail (KL-SG HSR) in Malaysia at the "MyStations — Transforming Malaysia" event today.
The seven stations are located in Bandar Malaysia, Bangi-Putrajaya, Seremban, Melaka, Muar, Batu Pahat and Iskandar Puteri.
The stations were officially unveiled by Prime Minister Datuk Seri Najib Tun Razak.
Najib said during the event that extensive research and substantial efforts were put into each of the HSR stations in Malaysia, with the designs highlighting each city's unique elements, Bernama reported.
"I have personally been involved in ensuring that every station design retains strong reflections of Malaysia's identity and heritage whilst remaining modern and futuristic," Najib said.
"From the beginning, the KL-SG HSR was never just a transportation project. It was by and large a project focused on providing significant and endless possibilities for the nation as a whole," he said.
"The designs of each station were conceptualised to showcase not only the diverse heritage, culture and identity of each city along the HSR corridor, but also demonstrates the growth vision that will be accomplished with the KL-SG HSR," said the chief secretary to the government of Malaysia and chairman of MyHSR Corp Tan Sri Ali Hamsa.
The event also saw the signing of the commemorative 0-0 Ground Control Point (GCP) marker plaque. This plaque will be located at the first order monument in Bandar Malaysia and will form part of the GCP network used for survey works to develop a new coordinate reference system for the project.
This will ensure the accuracy of locations and points along the HSR corridor for the purposes of identifying specific areas for land acquisition and construction.
"MyHSR Corp pledges to adhere to the highest standards in carrying out the design and construction work of the project. The unveiling of the HSR station designs and the signing of the commemorative plaque at today's event are important milestones for the project.
However, this is just the start. We will be starting the public inspection exercise in November, to gather public's response on the project, simultaneously in all locations along the alignment," said MyHSR Corp CEO Datuk Mohd Nur Ismal Mohamed Kamal.
MyHSR Corp will begin the HSR Public Inspection from Nov 1 at key locations in Kuala Lumpur, Negeri Sembilan, Melaka and Johor for three months.
Local communities along the corridor are encouraged to attend the HSR Public Inspection as it serves as a platform for the public to share feedback or raise any concerns regarding the project and the proposed alignment.
"We look forward to working together with everyone towards achieving the targeted 2026 project completion and service operations date," Mohd Nur Ismal added.