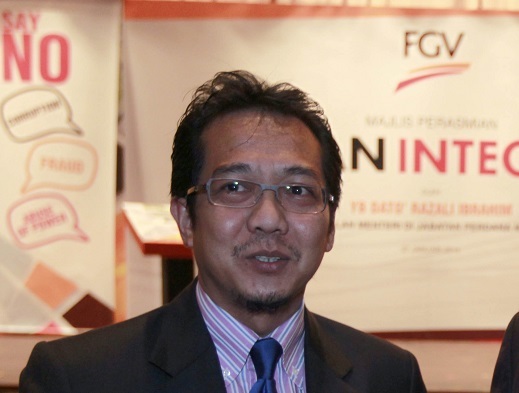 KUALA LUMPUR (Nov 14): The Federal Land Development Authority (Felda) will initiate legal action against those responsible for recent irregularities or investment scandals, the Dewan rakyat was told yesterday.
Deputy Minister in the Prime Minister's Department Datuk Razali Ibrahim said the Malaysian Anti-Corruption Commission (MACC) had conducted an investigation on the employees while the Attorney-General's Chambers (AGC) had started prosecution against these employees for criminal breach of trust, reported The New Straits Times.
"Felda is in the process of filing civil summonses against the relevant parties.
"As for the overseas investments, the prosecutor has filed a summons for abuse of power, and a full trial has been conducted in court," he said in a written reply to a question from Fong Kui Lun (DAP-Bukit Bintang).
Razali did not elaborate on the action to file the civil suits.
Fong had asked Prime Minister Datuk Seri Najib Razak on the status of Felda and its subsidiaries over recent investment scandals.
Fong had also questioned why those who had caused Felda to make losses had not been prosecuted.
In July, MACC announced that it was investigating the purchase of a hotel in London by Felda Investment Corp, a Felda subsidiary.
The purchase of the four-star hotel located in the Kensington district of London was made between 2013 and 2015.
FIC had reportedly purchased the hotel way above its market value, resulting in millions of ringgit in losses.