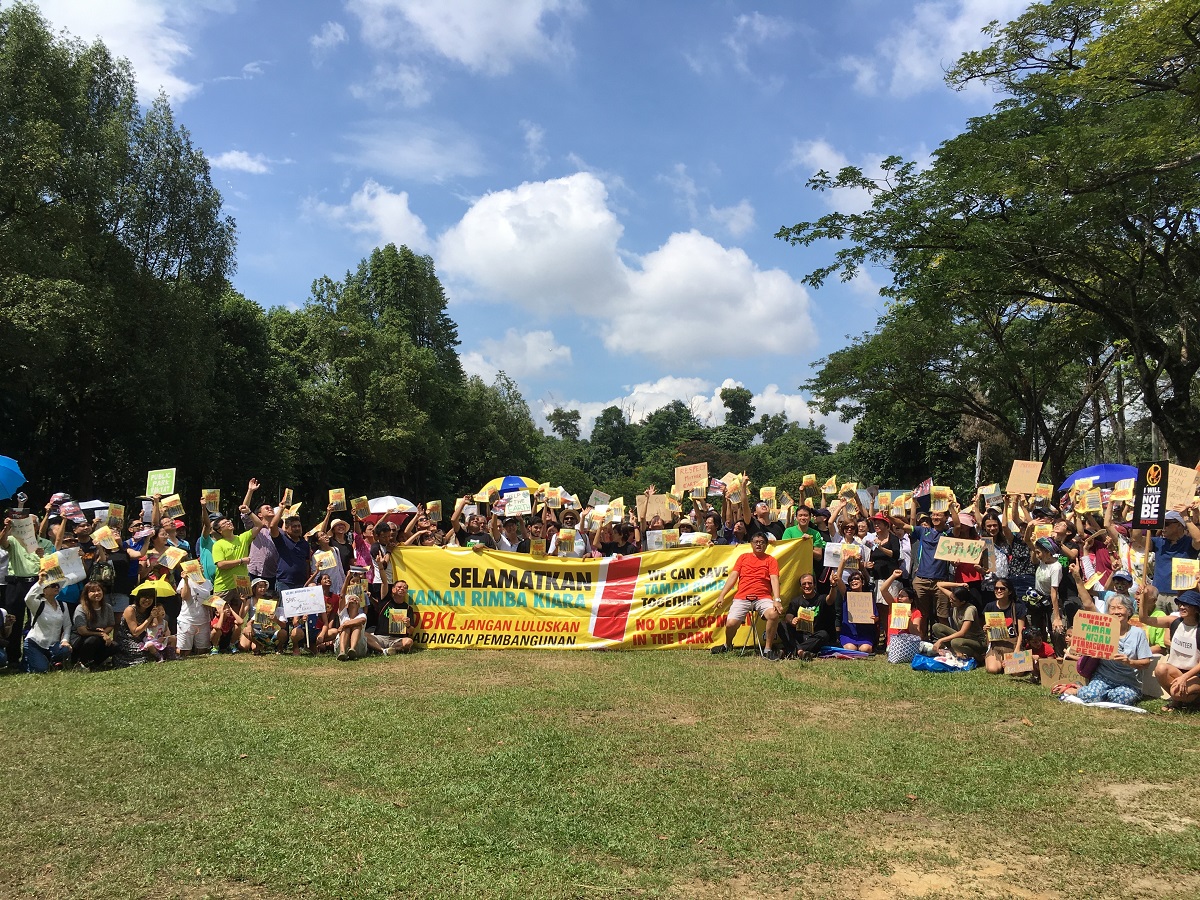 PETALING JAYA (Dec 18): Two rival camps within the longhouse community at Taman Tun Dr Ismail (TTDI) are tussling over a proposed high-rise, high-density development that threatens to engulf the neighbourhood's Taman Rimba Kiara public park.
The factions are divided into two generations of settlers — Pertubuhan Penduduk Perumahan Awam Bukit Kiara, which mostly comprises the older generation of residents, and Bukit Kiara Rumah Panjang Residents Association, which consists mainly of the community's younger generation of settlers, according to reports.
Their chief squabble centres around the manner in which they hope to achieve permanent housing; the first camp backs the proposed development, which will feature eight towers of high-end serviced apartments that are 42 and 58 storeys, as well as 29-storey block comprising 350 units of affordable housing.
In a report by the Malay Mail, Pertubuhan Penduduk Perumahan Awam Bukit Kiara group chairman Sunderam Vadiveloo said the master resettlement agreements signed between his association and landowner Yayasan Wilayah Persekutuan meant that the longhouse settlers would receive 100 units of affordable homes for free, and a further 100 units priced at a preferential rate of RM175,000 each.
Meanwhile, the younger group of residents supports an alternative plan drawn up by architects volunteering with the Save Taman Rimba Working Group.
The alternative plan comprises 104 townhouses that will cost RM15 million, which will not affect the park, according to The Star.
"We believe the best way to preserve the community living that we currently enjoy is to implement the townhouse design, and we hope that it will come through," Bukit Kiara Rumah Panjang Residents Association secretary Sivakumar Muniandy was quoted in the report.
The longhouse residents are 98 families that had previously worked at the Bukit Kiara rubber estate, which was acquired by the federal government.
They were resettled at longhouses on a 4.4-acre parcel that forms part of the proposed high-rise, high-density development.
Currently, the community numbers 500 people, according to a report by The Malaysian Insight.
Adding to the intrigue is an alleged RM700,000 from developer Memang Perkasa Sdn Bhd for repair works, which the second group claims has gone missing.
The second group has demanded that the first group explain where the funds have gone, saying that they were forced to spend RM3,000 to RM4,000 to repair their homes, leaking roofs and on maintenance. "There are no signs that the money was used for maintenance," said Sivakumar.
Meanwhile, Sunderam said he only knew that some money was transferred to a contractor commissioned to undertake repairs, with the roof, doors and water tanks of some homes already fixed while others are still in progress.