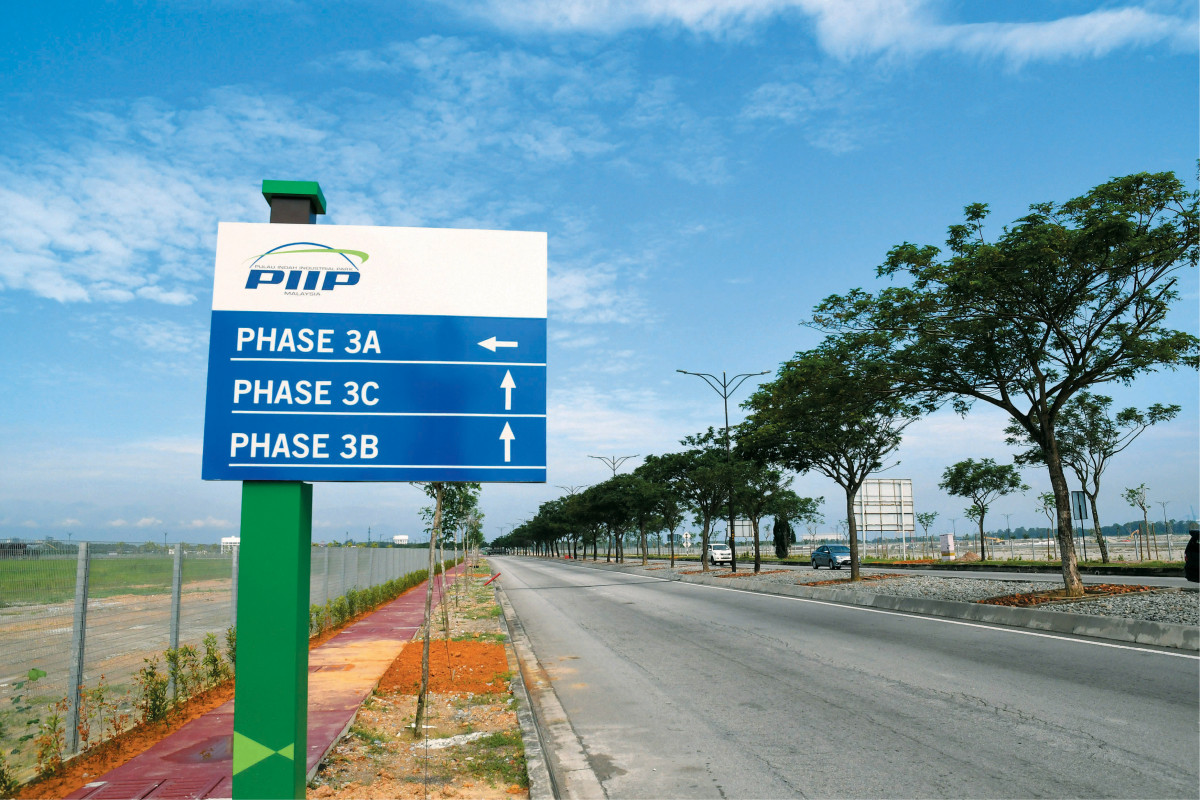 Klang is known not just for its seafood, but the world-class Port Klang. According to the World Shipping Council, Port Klang is the world's 12th busiest port in 2015.
Port Klang is divided into two ports — Northport and Westport. Northport has a historical tradition dating back to more than 100 years. It is a well-established port located on the mainland, about 15km from the town centre of Klang. Meanwhile, Westport is a rather young port located on Pulau Indah, about 25km away from Klang.
According to CBD Properties Sdn Bhd real estate negotiator Robin Wong, the establishment of Westport and the development of Pulau Indah began in 1994 with its master developer Central Spectrum (M) Sdn Bhd.

The development of the Pulau Indah Industrial Park is divided into three major phases. Phases 1 and 2 have been launched since the 1990s and have since been fully sold. Phase 1 is mostly occupied by heavy industries while phase 2 is designed to be a halal hub.
According to the developer's website, as of 2016, more than 500 companies have set up operations in the industrial park including Ramly Burger, Oleon and Felda.
In August last year, Central Spectrum announced that furniture retailer IKEA will be investing RM908 million to set up a new regional distribution and supply chain centre in Pulau Indah. It will be the world's third-largest IKEA distribution centre.
According to Wong, phase 3 has three sub-phases of its own. Phase 3a was launched last year while phase 3c was launched in 2016 at about RM60 psf. The current selling price is as high as RM70 psf," says Wong.
Central Spectrum's website stated that the company plans to roll out the last phase, phase 3b, sometime this year.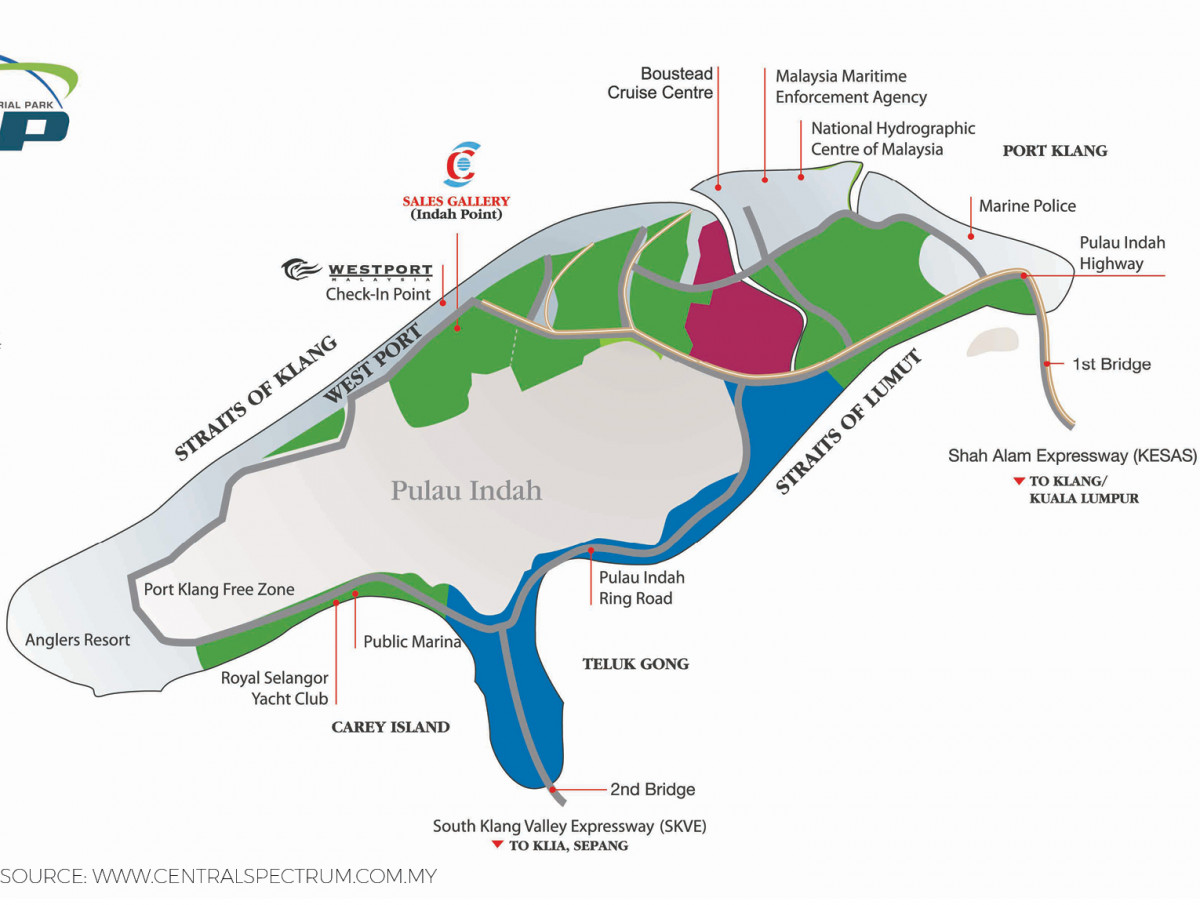 "I was told that the selling price in phase 3b will be higher because of strong demand," Wong notes.
The strong demand for industrial land in Pulau Indah, he adds, is partly attributed to the improvements in the area's accessibility.
The opening of the South Klang Valley Expressway (SKVE) in 2013 has improved the connectivity from Pulau Indah to the northern parts of Malaysia. Before SKVE, the major highway was Shah Alam Expressway, which links the island to various places in the Klang Valley.
The announcement of the construction of the East Coast Rail Link (ECRL) and China's One Belt One Road (OBOR) has also drawn investment interest into Pulau Indah.
"With the ECRL, it will save about 30 hours of shipping time from China via Malaysia to Europe," Wong explains.
The limited supply and higher land prices in Northport have also pushed demand for Pulau Indah's industrial plots over the past two to three years, he adds.
However, this does not mean interest for Northport has waned, says Zilin Properties Sdn Bhd founder Teo Zi Lin — neither does it mean that Pulau Indah is the only alternative.
"There are also industrial areas in Meru, Kapar and Telok Gong, which are closer to highways than Pulau Indah," shares Teo who is also an industrial property specialist.
Most factory owners and investors prefer Northport for its location and price growth. "You will not have problems reselling a factory or land in Northport, but if you drive through Pulau Indah today, you will still see many empty plots there," he notes.
Prices trending up
According to Teo, the current asking price for Pulau Indah Industrial Park phase 3c is around RM75 psf.
"However, based on my own data collection, the latest primary transaction at phase 3c is about six months ago, and the deal was closed at RM60 psf," Teo offers.
Meanwhile, the current average sub-sale asking prices are at RM60 psf for those with main road frontage and RM50 psf for those on the inner roads, observes Teo.
Nevertheless, there is no doubt that land prices in Pulau Indah have appreciated significantly over the years.
"About four years ago, the average transacted price was RM35 psf, but today it is about RM60 psf. That is an appreciation of over 70% within four years. I think that is impressive," he says.
CBD Properties' Wong says the industrial plot prices in Pulau Indah are catching up with Northport's current prices of RM70 to RM80 psf.
"I believe Pulau Indah's prices will outgrow Northport's in three to five years, given the strong catalyst in the form of the OBOR and ECRL, as well as the good management of the area."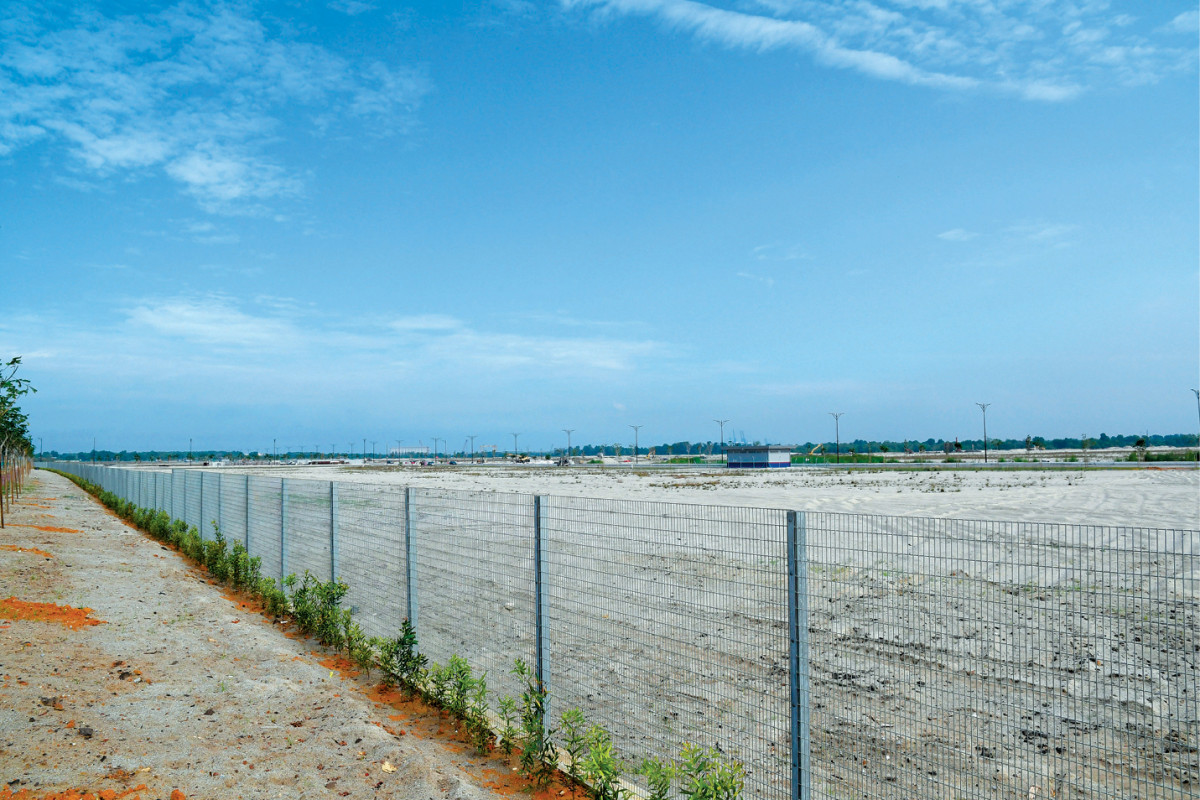 As Pulau Indah Industrial Park is planned and developed by one master developer, the industrial area is more organised and have better facilities and maintenance compared with Northport, according to Wong.
"Northport was established way before Pulau Indah by different developers or factory owners themselves, so there is no one to maintain upkeep for the overall entire area. The road system in Pulau Indah Industrial Park is well planned and maintained by the developer. There are also green spaces," offers Wong.
However, while Teo agrees that Pulau Indah Industrial Park is better planned and more organised, he believes the current asking prices are already on the high side and may not outgrow the prices in Northport.
"The market will need some time to digest the current asking prices. I believe one of the reasons for the dramatic land price appreciation at Pulau Indah Industrial Park is because it has only one developer and therefore have the ability to decide the price points," says Teo, citing the transacted prices of between RM50 to RM60 psf although the asking price is around RM70 psf.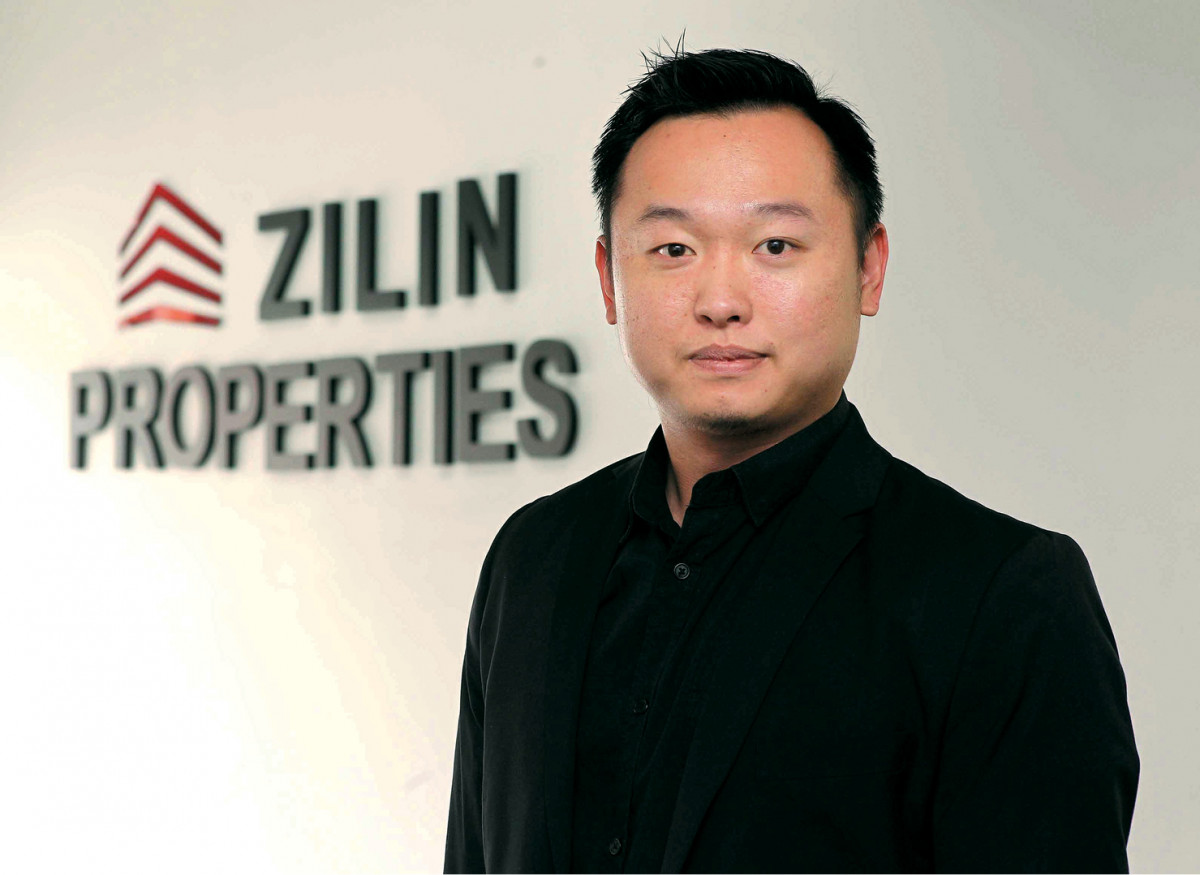 According to data from Knight Frank Malaysia, the transaction of industrial land in Pulau Indah Industrial Park from 2015 to 2016 ranges from RM38 psf (April 2015) to RM67 psf (February 2016).
The challenges
Knight Frank Malaysia executive director for capital markets Allan Sim says there are some challenges that may cap the industrial land price appreciation at Pulau Indah.
"There are still limited road access from Pulau Indah to parts of the Klang Valley and Shah Alam while Pulau Indah offers limited land for future expansion," Sim notes.
Another challenge that Sim raises is the land quality. "Much of the land is reclaimed land and mangrove swamp previously. In view of the soft soil condition, piling and building cost may be slightly higher for storage warehouses that require higher floor loading," he says.
Nevertheless, Pulau Indah Industrial Park does attract constant demand especially from those involved in the food processing, pharmaceutical and cosmetic sectors.
According to Sim, its remaining phase — phase 3b — has about 100 acres while an upcoming development by Central Spectrum in Pulau Indah known as Selangor Bio Bay consists of about 1,000 acres.
"Selangor Bio Bay will cater to the biotechnology industry including components such as manufacturing as well as R&D. Besides its hassle-free procedure, it is also expected to attract investors looking to capitalise on the halal status to be eligible to apply for special tax incentives," he shares.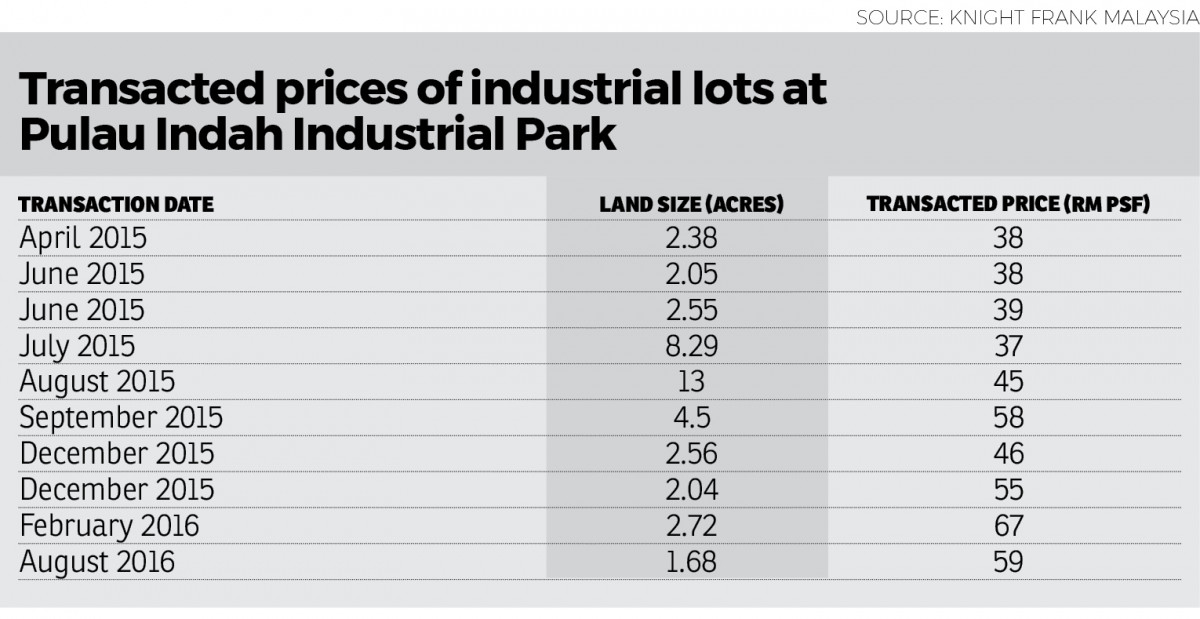 Sim is also optimistic about the outlook for master planned industrial parks as the demand and requirements of factory owners are changing.
"We foresee the trend changing in the near future as newer and more modern industrial properties are being introduced, such as gated-and-guarded industrial parks or logistics parks, which would attract more multinational companies and investors' attention.
"Tenants are no longer looking for conventional warehouses, but are starting to look at the 'build-to-suit' concept, where properties are customised and built to specifications and requirements," Sim concludes.
This story first appeared in EdgeProp.my pullout on Jan 12, 2018. Download EdgeProp.my pullout here for free.