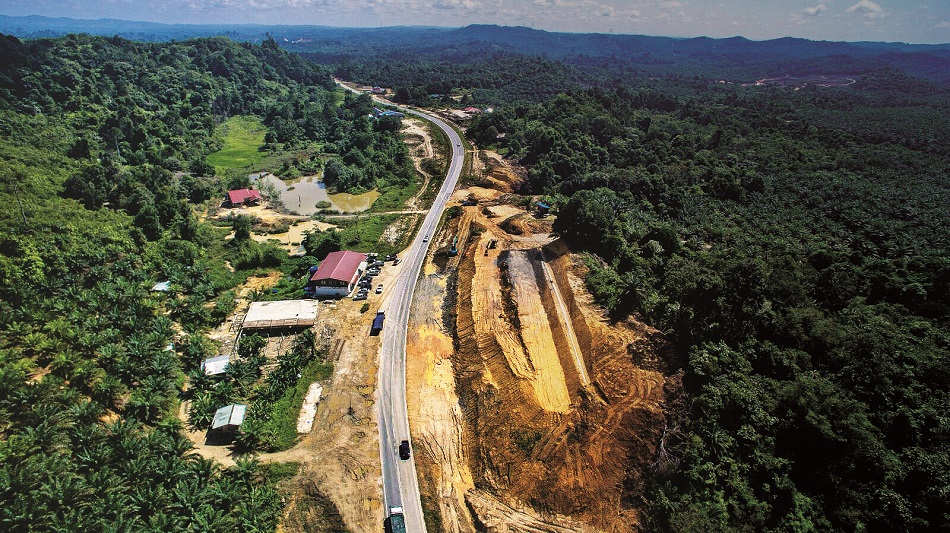 KUALA LUMPUR (Jan 12): Owners of up to 570 land titles in three districts will be impacted in a mandatory acquisition of land for the Pan Borneo Highway project in Sabah, Bernama reported yesterday.
The districts are Putatan, Penampang and Kota Kinabalu.
"The land acquisition process is pursuant to Section 3 of the Sabah Land Acquisition Ordinance, which allows the government to acquire land in a compulsory manner for public purposes.
"In this regard, the Land and Survey Department today held a briefing session on the notice of acquisition to landowners involved," Borneo Highway PDP Sdn Bhd (BHP) said in a statement yesterday.
BHP also said the land would be involved in the sixth package of the project, particularly for the construction of the Kota Kinabalu Outer Ring Road.
The Pan Borneo Highway project will stretch 2,325km across Sarawak to Sabah and will be built at a cost of almost RM30 billion. It is slated to be completed by around 2023.
The 19.6km stretch under the sixth package will begin from Kampung Dumpil in Putatan to Pomodoton in Inanam.
In Penampang, it will go through Kampung Kurai, Duvanson, Mahandoi, Dambai, Kiranau and Kolopis.
In Kota Kinabalu, it will go through Kampung Kawakaan, Minitod, Bantayan, Tindai, Kitobu and Pomodoton.