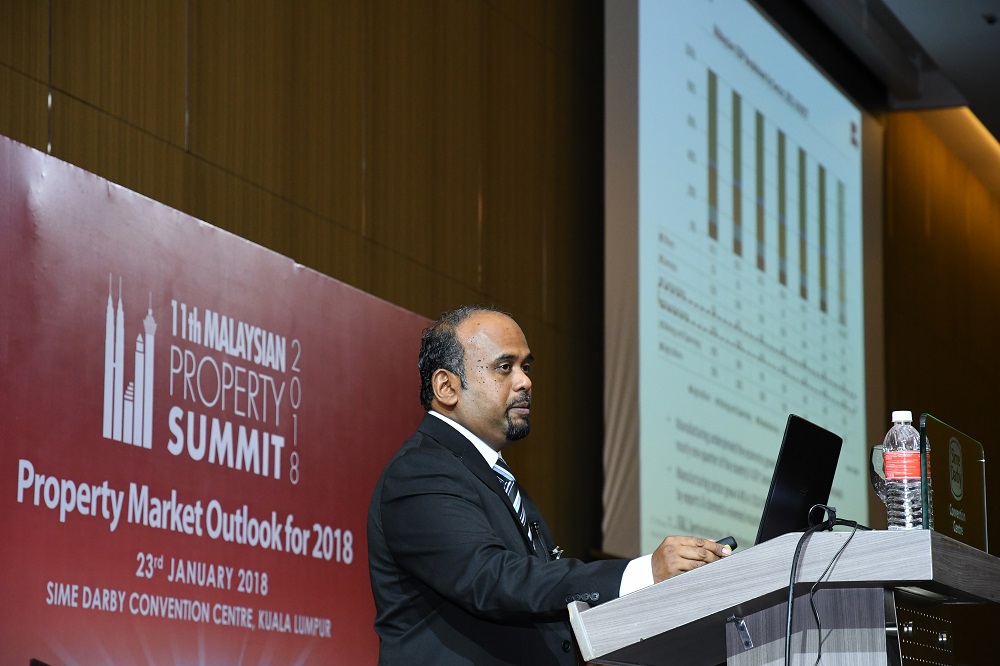 KUALA LUMPUR (Jan 23): The e-commerce industry will accelerate the growth of the industrial property market as demand for logistics and distribution centres rises, prompting the development of smaller industrial facilities, said Rahim & Co International Sdn Bhd research director Sulaiman Akhmady Mohd Saheh.
"Micro distribution centres will be mushrooming as well, where e-commerce sellers will have to compete for shorter delivery time — from same day to maybe an hour's time delivery. These micro distribution centres may be housed in non-landed properties, prompting the growth of vertical warehouses.
Sulaiman was speaking at the 11th Malaysian Property Summit, organised by the Association of Valuers, Property Managers, Estate Agents and Property Consultants in the Private Sector Malaysia (PEPS). EdgeProp.my was the media partner for the event.
"Generally, the supply of industrial property from 2000 to 2017 in Malaysia has recorded a compounded annual growth rate of 2.3%. The highest concentration of the industrial properties is in Selangor with 39,139 units or 35%, followed by Johor (16,117 units) and Penang (9,057 units).
"The number of transactions in the industrial sector has decreased from 7,556 in the year 2000 to 7,046 units in 2016. As of 9M17, 4,060 units were transacted.
"As of 9M17, Selangor accounted for 32.4% (1,317 units) of the total volume of industrial transactions followed by Johor at 14.5% (587 units), whereas in terms of value, Selangor accounted for 51.4% (RM4.1 billion) and Johor 16.9% (RM1.3 billion)," he said.
He added that terraced industrial properties are the most transacted, followed by vacant plots.
Of late, semi-detached types are also gaining popularity due to more flexibility in use for quasi-commercial or shopfront use.
On a more macro level, he said from a regional perspective, Asean is second to Europe in terms of attracting foreign direct investments, thanks to the ease of doing business, labour cost and others.
"The manufacturing sector underpinned the economic growth on the production side, which accounts for nearly a quarter of the country's GDP. Although there was a general decline in the industrial transaction value and volume of 4% and 13% (from 2H16 to 1H17), respectively, there are some improvement signs.