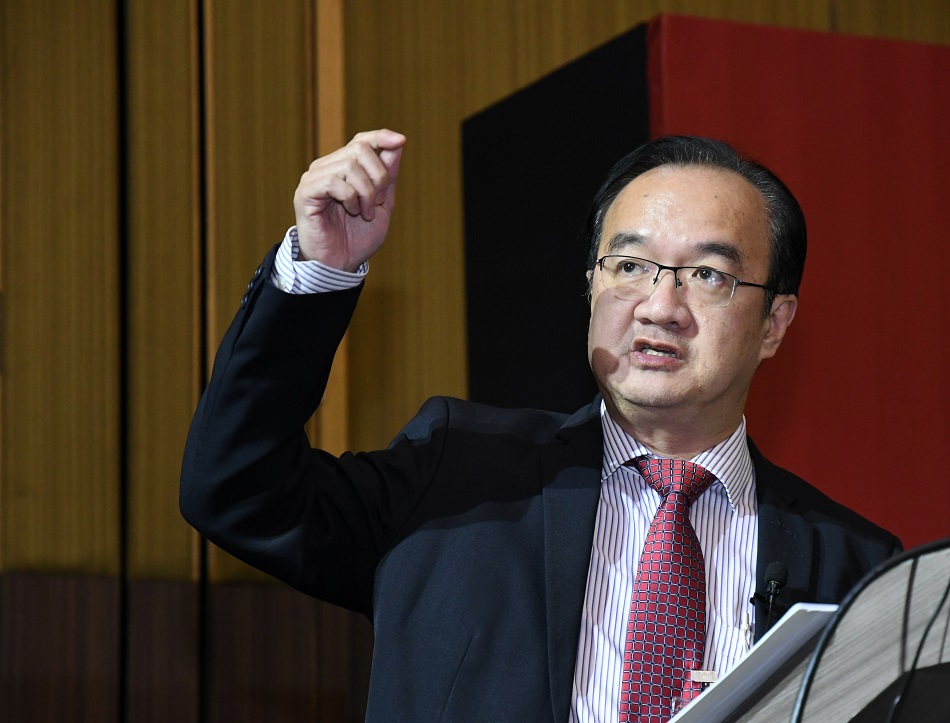 KUALA LUMPUR (Jan 23): This year is a year of shifts and survival for the property industry as disruptions are making their way to the property market, which means that financing packages, marketing channels and designs will have to change, said KGV International Property Consultants Sdn Bhd executive director Samuel Tan.
Commenting on the property outlook for 2018, Tan said the soft economy has resulted in lower purchasing power of potential homebuyers, with many adopting a wait-and-see attitude.
"There is also the challenge for developers to construct houses which can match the affordability of buyers in view of the high land, building, compliance and marketing costs.
"The current overhang units will also take time to be absorbed and there will be a possibility of developers giving discounts to clear stocks, which might affect profit margin and stall new launches.
"This will result in a more robust secondary housing market but then there is difficulty for some homebuyers in forking out downpayments and other upfront costs," he said.
Tan was speaking at the 11th Malaysian Property Summit organised by Association of Valuers, Property Managers, Estate Agents and Property Consultants in the Private Sector Malaysia (PEPS). EdgeProp.my is the media partner for the event.
On the commercial sector, Tan said the changing shopping trend will pose a threat to the current malls.
"There will still be a need for online and offline shopping but certainly a portion of the traditional shopping will be compromised unless retailers can be creative enough to overcome such shift — the same goes for shoplots.
"For the industrial segment, we hope the strong emergence of e-commerce will spur the needs for logistics and warehouses.
"Our local small and medium enterprises — although challenging — must be able to rise to the occasion to be the suppliers or parts of the supply chain on a global basis," he said.
On the Johor market, Tan said upcoming infrastructure and mega developments such as the Johor Bahru-Singapore rapid transit system, Kuala Lumpur-Singapore High Speed Rail, Pontian Link, Pengerang Intergrated Petroleum Complex and Desaru Coast will also help stir the housing market in the southern state.
Echoing the sentiments of PEPS president Foo Gee Jen, Tan also said the idea of homeownership should be re-examined.
"Do you really need to own a house? Or is renting better? Homeowership does give you pleasure in life but the financial pressure to afford a home is very burdensome.
"Moving forward, property developers may have to think about back-to-basic housing — meaning building homes with just basic necessities," he said.
When asked about whether Forest City by Chinese developer Country Garden is posing a problem to the Johor housing market, Tan said he does not see the mega development as a problem.
"Forest City is a world of its own — targeting mainly at Chinese property buyers. I don't think it poses a competition to the local property developers," he added.