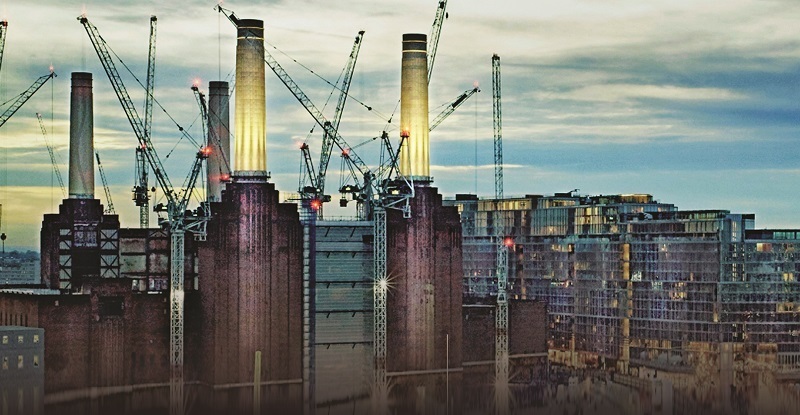 PETALING JAYA (Jan 24): The record-setting £1.6 billion (RM8.83 billion) deal to sell Battersea Power Station's Phase 2 – comprising commercial properties – to Permodalan Nasional Bhd and Employee Provident Fund offers some long-term upside to S P Setia Bhd as it would lighten the developer's balance sheet and sharpen its focus on property developer, said analysts.
Kenanga Investment Bank Bhd head of equity research Sarah Lim said the potential sale of the commercial assets in Phase 2 of the Battersea Power Station is a positive move for S P Setia Bhd as it would help the property developer to monetise its commercial assets.
"In the UK, property developers can only collect payments upon the completion of a development. As Battersea Power Station is still in its early investment phase, it is a right move for S P Setia to offload this phase and focus on the cash flow management of the remaining development of the seven-phased project.
"The potential purchase will help maintain the balance sheet of both Sime Darby Property and S P Setia, giving both breathing room.
"PNB and EPF won't need to worry much [about yield] because US tech giant Apple has already signed up for a 16-year rental to relocate its UK HQ to phase 2 of this project [taking up 50% of the space], which is a big anchor point and will guarantee a future income stream.
"Also, a price of £1,500 psf is decent for the area while expected yield of about 5% [based on today's price] is considered attractive for London rental yield expectations," she told EdgeProp.my.
Kenanga Investment Bank maintained its "Outperform" call on S P Setia, with a target price of RM4.10.
Hong Leong Investment Bank analyst Lee Meng Horng said the sale — which will only fully kick in circa 2020 when the office and retail portions are completed — will allow the developer to recoup its cash and put it towards subsequent phases of the mammoth rejuvenation project.
"Investment properties require a strong balance sheet, it's about managing the holding cost.
"Of course, they will lose out on recurring income from tenants such as Apple," he told EdgeProp.my.
However, Lee noted that the tradeoff will be S P Setia being freed from managing the property, coupled with an outright buyer for the property.
Hong Leong Investment Bank retained its "Buy" call for the stock with a target price of RM4.
Meanwhile, a recent MIDF Research note Read story here said it viewed the prospective transaction as neutral to positive, as the sale of the commercial assets will enable S P Setia to unlock the value of its commercial assets while allowing it to focus on its role as a property developer.
MIDF maintained its "Buy" call for the developer, with a target price of RM4.13 maintained.
To recap, the 42-acre Battersea Power Station is being redeveloped by a consortium named Battersea Project Holdings Co Ltd comprising the EPF, Sime Darby Bhd, and S P Setia.
The fund holds a 20% stake in the company while the remaining two parties each hold a 40% stake.