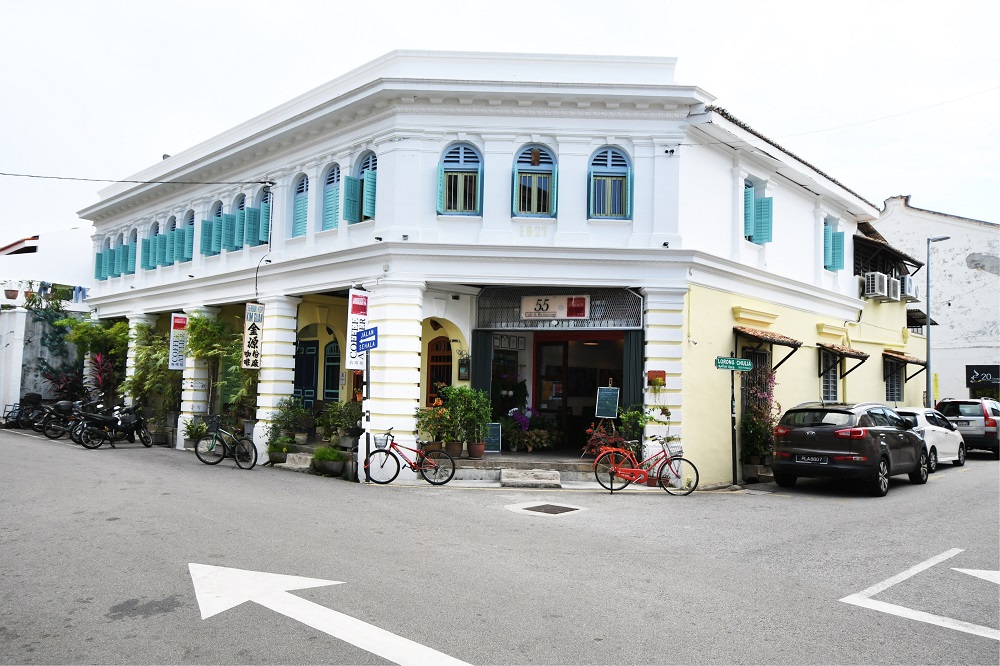 One would be forgiven for thinking that Stefan Gehrig, a Swiss transplant to Penang who owns the Coffee Atelier boutique hotel along Stewart Lane, is an aficionado of the beverage.
When teased about it, he explains that it is simply not the case. One of the five interlinked shophouses that make up the boutique hotel used to house the Kim Guan Coffee Factory, which was set up in 1988. In fact, the original wood-fire bean-roasting equipment still stands at the back of the building today.
"That is how we got the name 'Coffee Atelier', celebrating the element of this building's history," he shares.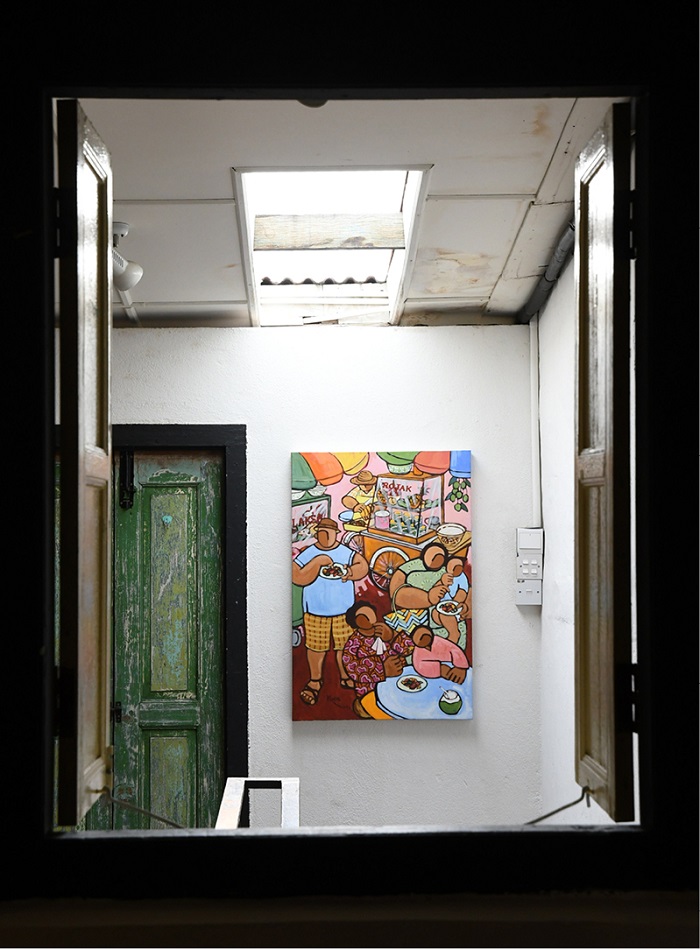 The shophouses were originally built in 1927. Back then, tradespeople would operate on the ground floor and live upstairs.
Today, the building houses six suites, the Gehrig Art Gallery, the Kopi Museum and 55 Cafe & Restaurant, which serves Mediterranean-inspired cuisine.
The establishment is currently run by Gehrig. The Swiss had worked in Taiwan for years, cultivating an appreciation for Asia. After marrying his wife, he had to decide between returning to Switzerland or starting afresh elsewhere. They chose Penang for its culture and the security it offered them.
"It's been 10 years since we moved to Penang. What I really love about living here is that it is so rich in culture and it feels very safe where we could raise our two children. After living in Penang for a few years, I decided that I should pursue a new venture," says Gehrig, who was previously involved in the textile business.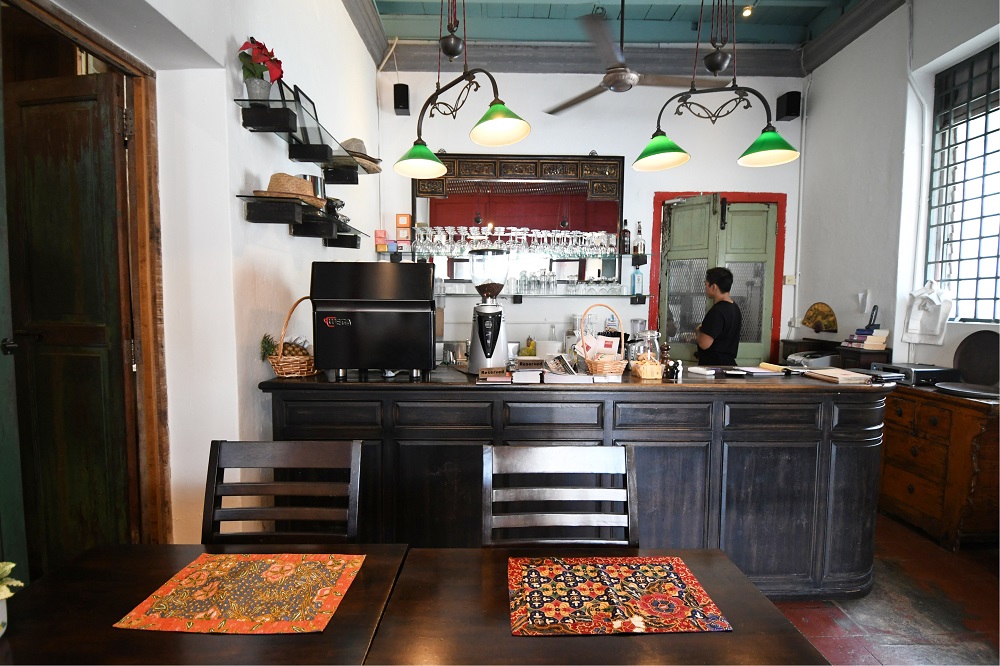 He had initially planned to open an art gallery, and had inspected over 80 shophouses to find the perfect venue. However, an opportunity arose when the shophouses that were home to a hotel and restaurant were put on the market.
"I used to frequent here for coffee and cake because they were really delicious. When I went back to Switzerland for a holiday with my family, my agent called me to say these five shophouses were for sale. The total space was too big for just an art gallery, so we decided to have all the components you see today merged into these shophouses," Gehrig shares.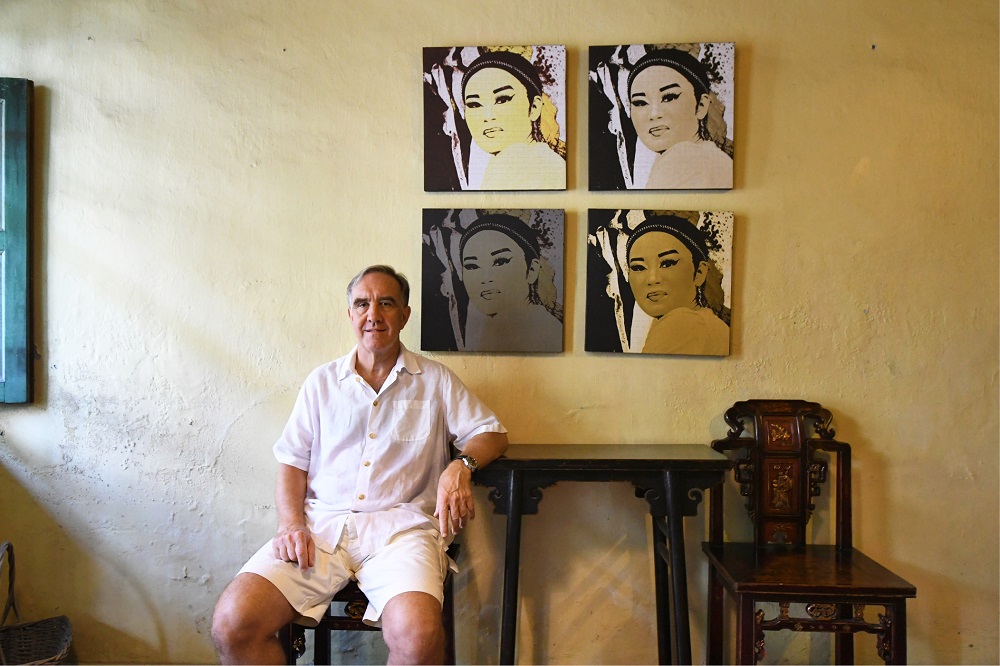 The suites are a generous 500 sq ft each. The ground floor ones feature a double bed, private courtyard with washroom and living area, while the ones on the first floor — accessible via a narrow flight of stairs — contain a large master bedroom and a smaller bedroom, and an open-style washroom.
Every suite is furnished in old oriental-themed furniture sourced from a local shop. The pieces are mostly made of wood and feature exquisite carvings. The windows sport wooden louvre shutters while the floors retain their original parquetry. As a finishing touch, paintings grace the walls and old porcelain bowls are casually scattered across the tables.
The hotel aims to recreate the experience of living in an old shophouse but some concessions to modern comforts are available, such as air conditioning, comfortable spring mattresses and flat-screen televisions.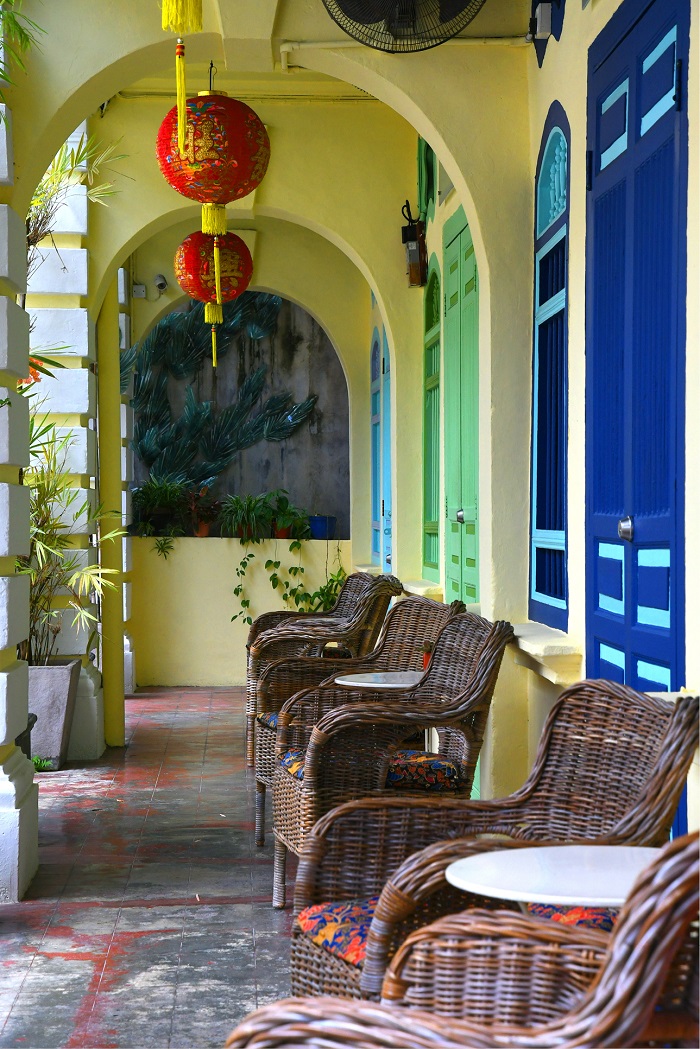 Gehrig has kept renovations to the bare minimum, instead opting to retain the quirks of the dated premises such as their original creaky floors, as he believes these are what make them unique.
"If you look closely, you may notice some hairline cracks on the walls even though they have fresh coats of paint. Some of my guests may not like the flooring but I believe this is what gives character to the place. It's that old world charm, you know?" he says.
Meanwhile, the art gallery showcases primarily Malaysian artists, though it also features the occasional international artists. The museum is devoted to sharing how Kim Guan coffee is crafted, which involves roasting the beans with a tantalising blend of sesame seeds, salt, sugar, butter or margarine to create a singularly robust brew.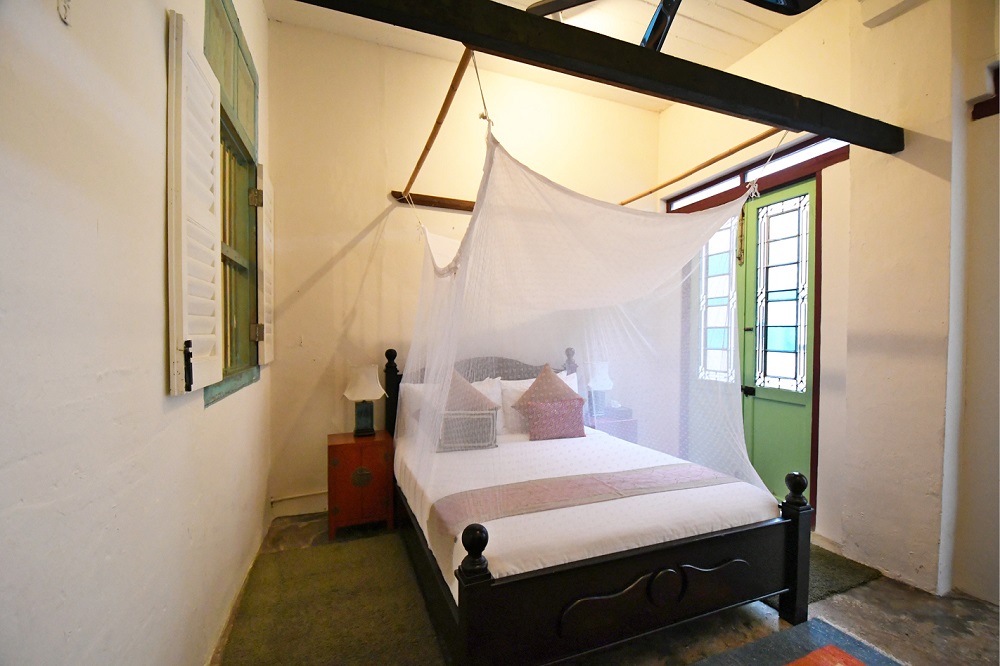 Given its limited number of suites, the hotel is full almost every day, especially during the festive seasons. One big draw, undoubtedly, is the special care and attention that Gehrig and team put into ensuring that guests enjoy the special experience of living in an old shophouse without sacrificing comfort.
"In fact, I want them to feel like they are staying in a living museum. When you stay in an environment like this, it is not a generic experience that can be replicated. Our staff here are also very willing to guide our customers to the different attractions nearby such as the Khoo Kongsi, Kapitan Keling Mosque and Sri Maha Mariamman Temple and assist them in the best ways possible," Gehrig says.
Coffee Atelier:
47-55, Lorong Stewart, George Town, Penang
Contact: (04) 261 2261, www.coffeeatelier.com, [email protected]
This story first appeared in EdgeProp.my live! magazine. Download a FREE copy of live! magazine here.