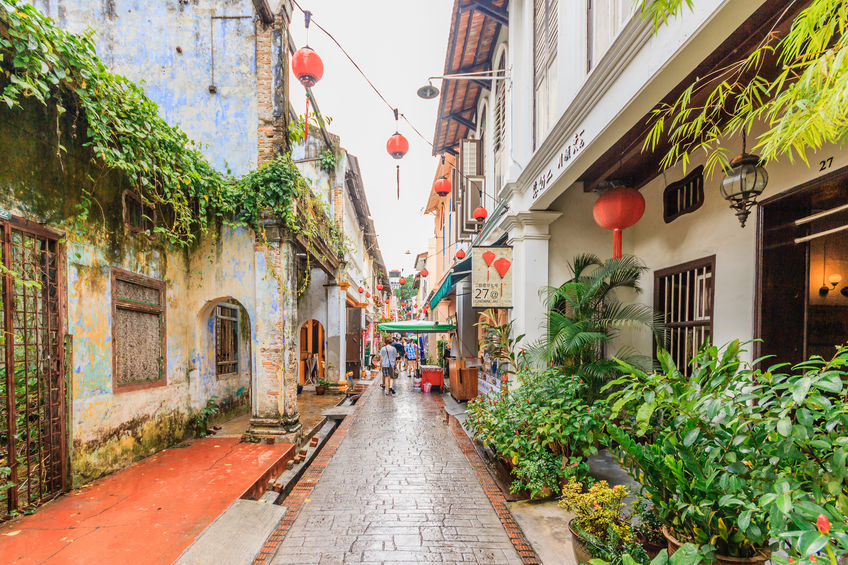 PETALING JAYA (March 3): In a further boost to Ipoh's street cred, the Perak town – most synonymous as a slow-paced home for retirees – has received recognition by no less than the New York Times for its revival as a hip and happening place.
The esteemed publication had on March 1 ran a feature titled "Why Ipoh, Malaysia, should be on your travel radar" detailing the town's new array of food and beverage outlets – some serving Western cuisine with an Asian twist, while others highlight local fare – and the emergence of landmarks, such as Sekeping Kong Heng, Ernest Zacharevic's signature murals and the Lost World of Tambun as turning points in the town's revival.
Indeed, Ipoh's improving fortunes were already well-documented and publicised by international publications, State Tourism, Arts, Culture, Communications and Multimedia Committee chairman Datuk Nolee Ashilin Mohamed Radzi told the Malay Mail Online; in fact, EdgeProp.my's Live! magazine had also detailed Ipoh's revival and a blend of old and new cuisines and eclectic boutique hotels to check out.
The promotion may have piqued interest in the town abroad – according to The Star, Ipoh's international tourist numbers have jumped 20% to 31,785 people in the first quarter of last year from 22,095 tourists in 2016.
However, it is not a well-known fact that Perak is the second most popular destination for local tourists after Johor, surpassing even Pahang and Selangor in popularity, said Malaysian Association of Tour and Travel Agents (MATTA) president Datuk Tan Kok Liang.
"In recent years, more foreign tourists visiting Kuala Lumpur or Penang have crossed over to Ipoh due to its proximity or for a stopover during travel between the two better known cities," he told The Star.
He noted that Perak received 7.2 million domestic tourists in 2016.
Besides the more contemporary hipster cafes and attractions, Tan highlighted more traditional draws and outdoorsy activities such as the colonial architecture of its town centre, bird-watching in the Kinta Nature Park, white-water rafting near Gopeng, hiking to clifftop temples, and the Gaharu Tea Valley.
Having watched Ipoh's evolution from a quiet town into a new tourism hotspot, writer Alexandra Wong wonders what will happen next.
"Will we go the way of Melaka and Penang, or will we carve out a unique niche of our own?" asked the author of Made in Malaysia: Hometown Heroes and Hidden Gems.
Meanwhile, a former journalist who only wishes to be known as DOY said: "It's a nice travel piece and for readers in New York, it's a colourful description of a place that they might visit someday."
"[But] for a Malaysian reading it, it's going to take a bit more convincing to drive there and look for parking among millennials seeking the ultimate Instagram moment to eat café style food," he said.