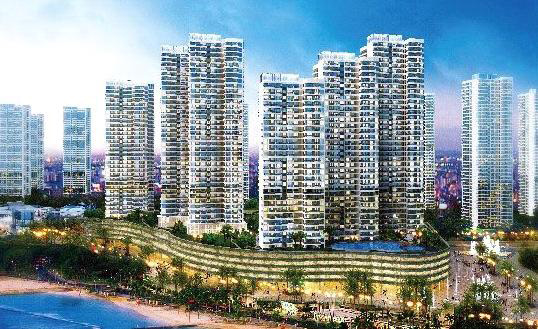 PETALING JAYA (March 5): Country Garden Danga Bay Sdn Bhd, the developer of the Danga Bay mega-development in Johor, has said it will address or resolve complaints from buyers who allege safety and building quality issues in their new high-rise homes.
According to a statement on March 3, Country Garden Danga Bay said it was aware of the feedback given by the "limited number" of purchasers regarding their properties in its Danga Bay project.
"Notwithstanding that the feedback is only raised by a very limited number of purchasers, the company values all feedback and will fully support to resolve or address the feedback raised.
"As a responsible developer of our Danga Bay project, we would like to assure that the Danga Bay project (including the common properties) has been duly constructed according to the approved building plans with the issuance of certificate of completion and compliance (CCC), among others," the statement read.
All essential utilities services are duly connected and the relevant statutory requirements — including the health and safety aspects — have been duly complied, while a sufficient number of fire extinguishers have been provided and placed according to the requirement of the Fire and Rescue Department of Malaysia, it continued.
"The company complies strictly with the defect provisions stated in the sale and purchase agreement. If there is any lodgement of defects within 24 months from the date of delivery of vacant possession by any owners, we will rectify the same within the prescribed deadline," it said.
Last week, 50 buyers of condominium units at Country Garden Danga Bay in Johor have filed complaints with the Housing and Strata Management Tribunal in Johor Bahru, alleging that the low quality of workmanship and materials used were not in accordance with the details stated in the sale and purchase agreement.
According to a news report by Sinar Harian, the 50 buyers from Malaysia, Singapore and China claimed that although they had a few rounds of discussions with Country Garden Danga Bay, there were still no solutions for the issue, causing them to worry about whether it was safe to continue living in their units.
One of the buyers, Low Yuen Nien told Sinar Harian that his family had moved into their new home after receiving the keys in October last year as the condominium is closer to his children's schools.
However, the 55-year-old found that the window glass panes used by the developer is of low quality and fragile.
"Bedises, there are no fire extinguishers at the floor where my home is situated, as well as on the other floors. If a fire broke out, how do we save ourselves? There are also balconies that do not have roofs and there will be flood if it rains.
"I'm also astonished at how they managed to obtain the certificate of fitness for occupation while I deem this house is not safe to live in. This is not a 5-star home, if this is how they have finished it," he said.