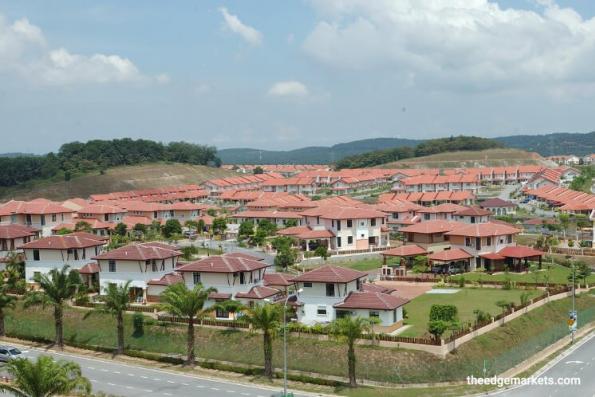 KUALA LUMPUR (April 23): Melaka has been recognised as the state that provides affordable housing with the best pricing, Bernama reported Chief Minister Datuk Seri Idris Haron as saying.
He cited a report entitled "Demystifying Affordable Housing Issue in Malaysia 2017", in which Khazanah Research Institute and the World Bank categorised Melaka as the most affordable housing provider in the country.
An affordable house in Melaka costs only RM80,000 while the price in one of the northern states is RM240,000, and a house of RM120,000 in Melaka would cost RM470,000 in that northern state, the minister claimed.
"We have planned to build 58,000 affordable housing units in Melaka, of which 38,000 have been completed and others still in the construction stage," said Idris.
There are other housing programmes in Melaka, he added, such as the people-friendly homes, housing for public sector employees and MGOHOME (Melaka Government Officers Home). There are also larger houses sold at prices commensurating with the housing loan facilities designed to attract government officers to own such houses.
The government had also allocated RM2.8 million for the repair of dilapidated houses, said Idris.
"Homeowners don't have to pay for the repairs as the people deserve the funds," he added.
Bernama also reported that, in a separate study, The Ministry of Women, Family and Community Development has found that families were the happiest in Melaka.
In the Malaysian Family Well-Being Index 2016 conducted by the National Population and Family Development Board, Melaka scored the highest result of 8.28 out of 10.
Idris opined that family well-being would lead to better neighbourliness, leading to the well-being of the state as well as the country.