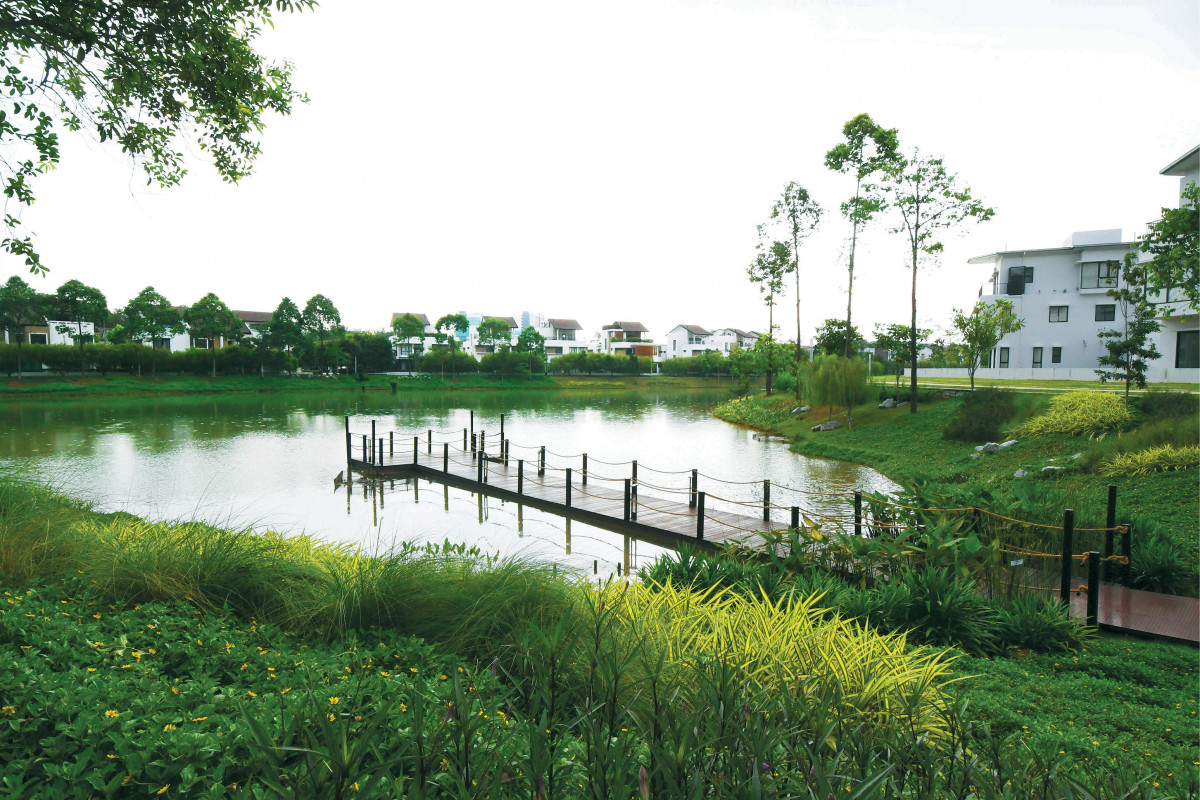 The function of landscaping is beyond just beautifying the environment — it is also to create a sense of place and belonging for the community.
"One of the things we do as a developer is to create a sense of place in our projects. We want to create a place where people and nature, sharing a common ground, can come together and call the place their home," Gamuda Land Sdn Bhd executive director Datuk Abdul Sahak Safi tells EdgeProp.my.
But how? "Mindful planning and working with nature," Abdul Sahak offers.
"For example, at Jade Hills, we try not to change the terrain by minimising cut and fill. More than 70 acres (20%) of Jade Hills' overall master plan have been preserved as green spaces with lakes and water features," he shares.
Spanning 338 acres in Kajang, Selangor, Jade Hills is Gamuda Land's fifth township development. One of the first master-planned, gated-and-guarded developments in the area when it was first unveiled about 10 years ago, Jade Hills today has flourished into a self-contained, premium and low-density township with a focus on a green living environment.
The landscape theme and concept took inspiration from Chinese brush paintings that depict rolling clouds and majestic mountains amidst vast empty spaces — illustrating space, air and tranquillity. This development would reflect a symphony of peace, describes Gamuda Land architecture and product development manager Khariza Abdul Khalid. Its impressive landscape has won Jade Hills a Joint Gold at the inaugural EdgeProp-ILAM Malaysia's Sustainable Landscape Award 2018, together with Damansara Uptown.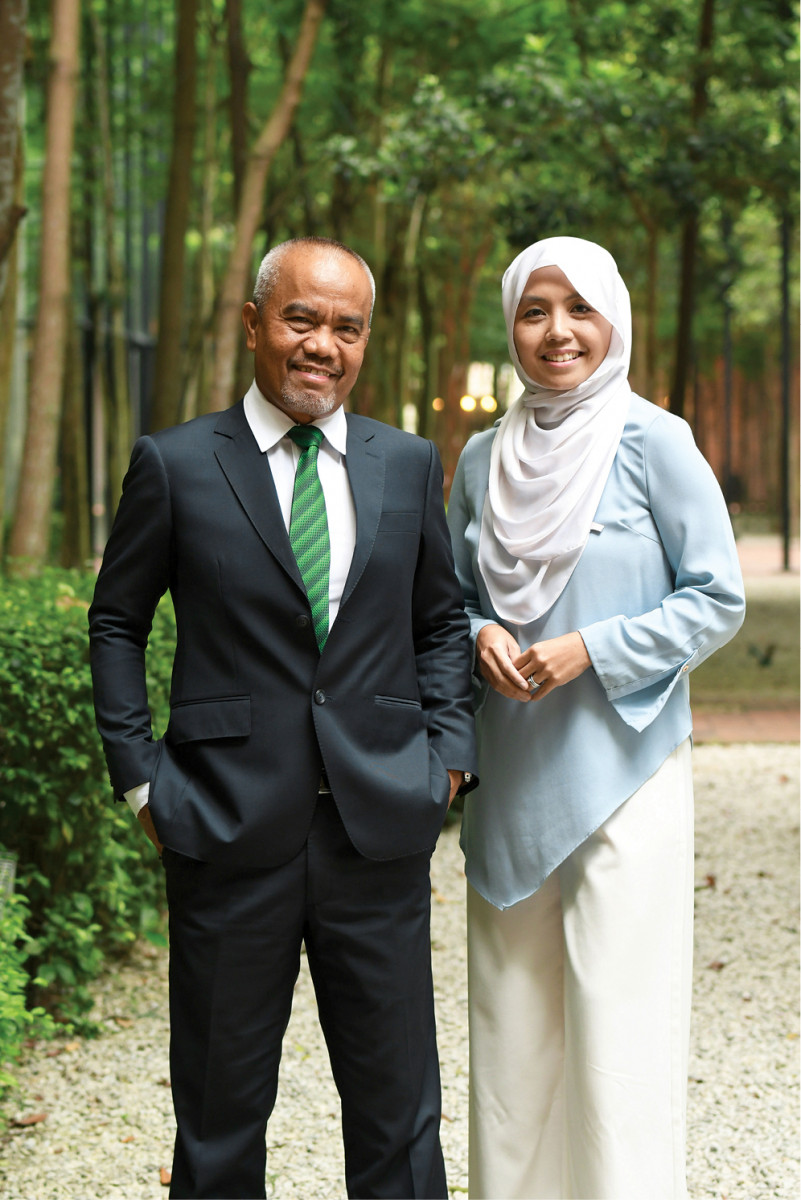 This development took care to step lightly on nature's natural curves by only seeking to enhance the landscape with carefully selected species, which accentuate the concept of the homes and enclaves within.
"Before crafting Jade Hills' master plan, our architects and engineers were meticulous in identifying and mapping out the location of peaks and valleys as we are committed to respecting the naturally undulating terrain.
"We planned with the terrain's contour lines in mind and employed a split building approach, to reduce the disturbance to the environment," adds Khariza.
She believes a delicate balance of softscape can make strong and unifying statements and visual impact. Jade Hills' key landscape features are the lakes, which not only offer breathtaking views but also act as natural cooling agents. Meanwhile, the aquatic plants and weirs in the lakes serve as natural filters to maintain healthy water quality.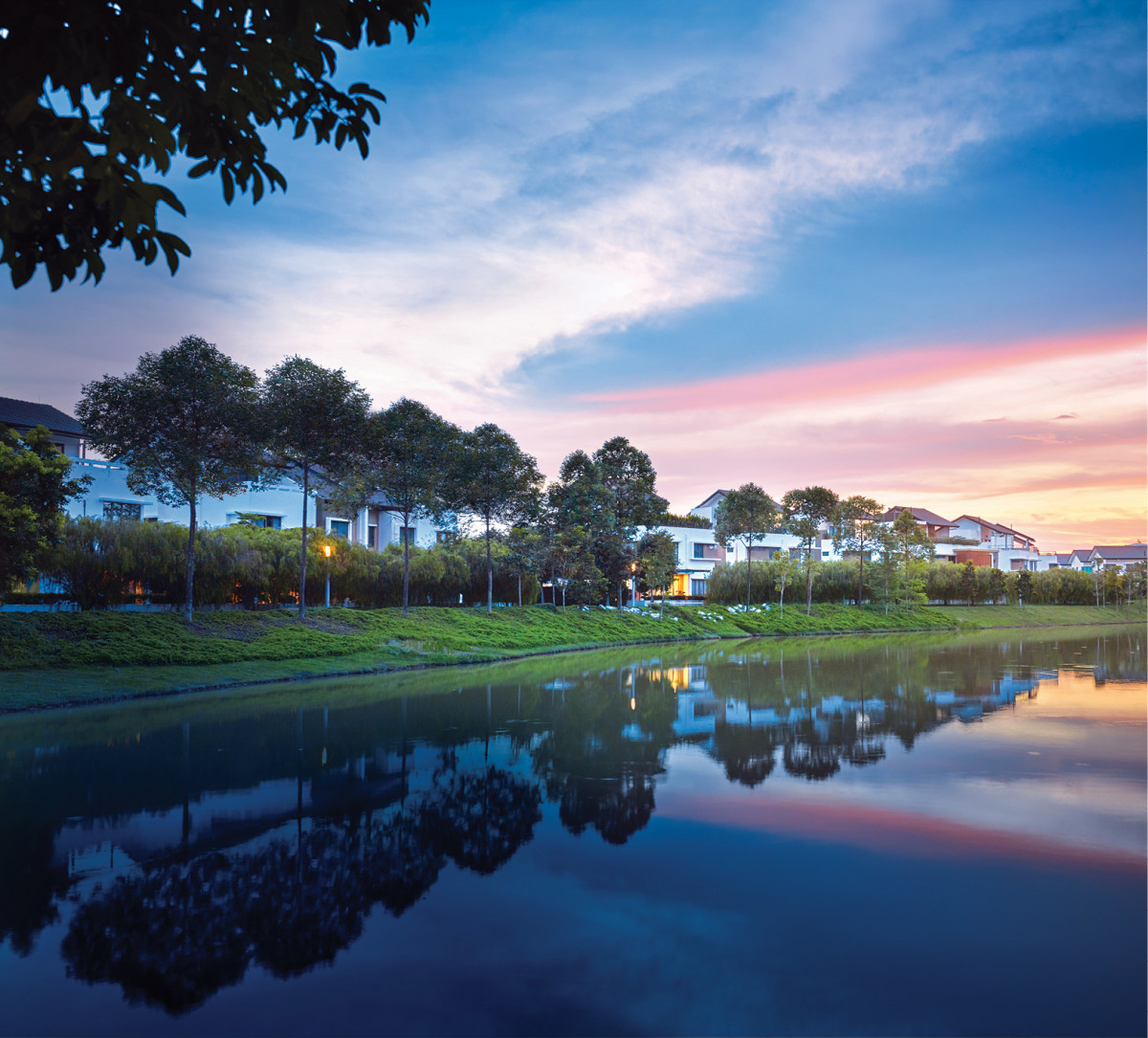 "Specific plants were also selected to protect the slopes and minimise the need for retaining walls while others attract fauna such as squirrels, birds and butterflies. With all these combined, we hope to promote a rich natural diversity," Khariza offers.
The lakes at Jade Hills are also an integral part of the township's irrigation and storm water management solution.
The majestic fountain in one of the lakes is not there just to look pretty — it also serves as an aeration system, increasing oxygen levels in the lake's natural eco system.
The monthly maintenance cost for a lake using the self-cleansing method is zero, while conventional maintenance cost with electric pumps can go as high as RM7,600 per month, Khariza adds.
Gamuda Land has its own landscape architect team to ensure the standard of landscape planning in every one of its projects is aligned.
As at today, the developer has created more than 1,000 acres of park lands and lakes in all its developments.
"We see the value behind landscaping. It is representative of premium lifestyle living. It is also our developments' unique selling point. More and more buyers are starting to appreciate our efforts in environment planning and design. We also see increasing demand for projects with properly-planned landscape design," Abdul Sahak notes, adding that landscape planning starts as early as once the developer acquires the land.
"Before we craft each of them, we look at the land's natural attributes, how the land rises and falls, where the waterways flow and the types of trees and plants that grow there.
"We maintain the good that the land offers, enhance what needs help and blend them with our neighbourhoods and towns. That has been our focus over the past 25 years.
"One of our guiding development principles in town-making is to listen to what the land tells us. We know that when we get things right, our towns will work," Abdul Sahak concludes.
This story first appeared in EdgeProp.my pullout on May 11, 2018. Download EdgeProp.my pullout here for free.