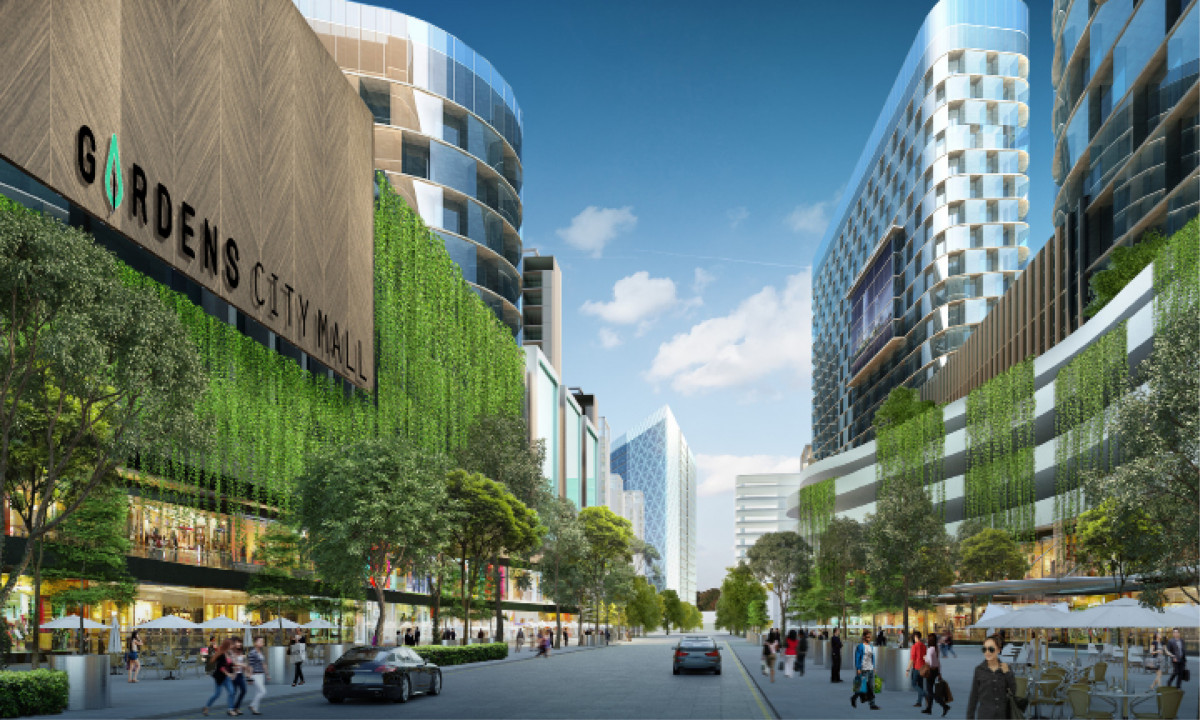 Securing a property with strong capital growth does not simply come by luck, but on training our sights on the signs of a soon-to-ripen harvest.
As an example, those who had banked on a property in Puchong when the area was still a backwater would have earned substantial margins when it exploded into a residential, commercial and industrial hot spot. The transformation did not occur overnight, nor were the signs hidden. The marks of development began in the mid-1980s — and the earlier the entry point, the bigger the profits.
Such opportunities still abound today as the nation gallops towards becoming a world-class metropolis.
Among the suburbs earmarked to benefit from the progress is Sungai Buloh, a town in the north of Selangor's Petaling district. Better known as the go-to destination for garden lovers, the once-idyllic neck of the woods is now a ripening field for economic boom.
The following telltale signs all point towards the potential brewing in Sungai Buloh.
Shrinking land pushing boundaries outwards
Real estate rates in the centre of the Klang Valley are becoming more unattainable due to the shrinking supply of land. To counter the predicament, new frontiers have opened up at the south and north of Kuala Lumpur.
Lying at the north-west of the commercial heart of the country, Sungai Buloh is an ideal spot for this expansion.
Rail-ly easy to reach
Known as the Sungai Buloh-Kajang MRT Line, the first mass rapid transit (MRT) line has changed Sungai Buloh from too far to easily accessible. Integrated to the region's existing public transportation systems, Sungai Buloh is practically within a train-ride from the capital city and almost every part of the Klang Valley.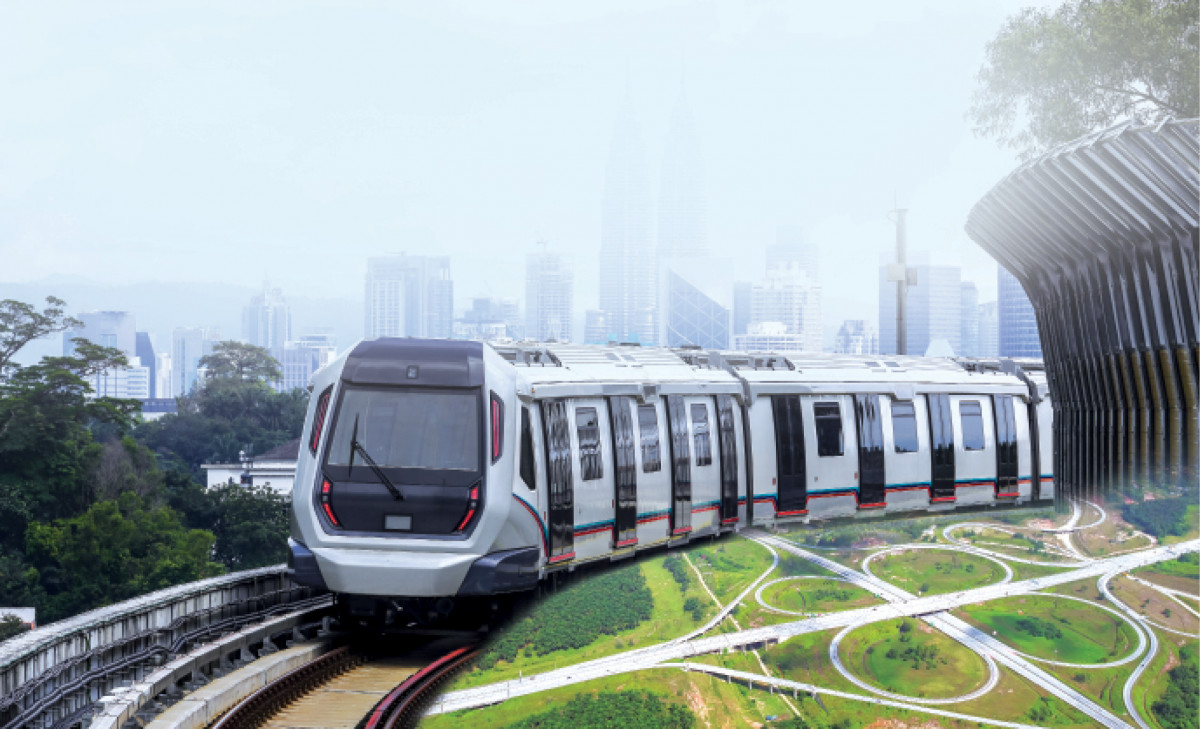 Various property consultants have said rail connectivity will boost up commercial activities and the real estate market.
In fact, property consultancy CBRE|WTW managing director Foo Gee Jen had pointed out that the next rental hot spots could be the end terminals of the MRT system, such as Sungai Buloh.
The next phase of the integrated transit system will connect Sungai Buloh to Putrajaya via Serdang, further enhancing its attractiveness.
A comprehensive artery of car routes
The completion of the Guthrie Corridor Expressway (GCE) since 2005 has elevated Sungai Buloh to a prime thoroughfare. Through its links with the KL-Kuala Selangor Expressway (LATAR), Federal Road FT54, North-South Expressway Central Link (ELITE) and New Klang Valley Expressway (NKVE), Sungai Buloh has become conveniently connected to both the northern states and the southern capital city. Integrated to the North-South Expressway (PLUS), it is seamlessly joined to the northern Petaling Jaya and Damansara areas.
KL city centre is within proximity via the Middle Ring Road 2 and Duta-Ulu Kelang Expressway. Similarly, Mont'Kiara and Petaling Jaya can be conveniently accessed. Retail hubs in Mutiara Damansara are only 15 minutes away through NKVE or the Penchala exit on the Damansara-Puchong Highway. KLIA is less than an hour's drive away.
Greater connectivity is anticipated in the future with the upcoming Damansara-Shah Alam Highway and West Coast Expressway.
A focus of new developments
Taking the cue, rapid developments within and without Sungai Buloh such as Kwasa Damansara are catalysing Sungai Buloh into a thriving hot spot in the near future.
Even at present, with the availability of vast and nature-rich plots, Sungai Buloh has earned a reputation as an upscale neighbourhood housing various luxury residential developments such as Valencia.
A complete host of amenities
Some of the current landmarks in and around Sungai Buloh are the Skypark Subang Airport, HELP University Subang 2, Sungai Buloh General Hospital and The Star Avenue Lifestyle Mall. These, along with a host of existing and upcoming amenities, are turning Sungai Buloh into a buzzing hive.

Besides five public schools, there are six international schools and two other tertiary learning institutions within the vicinity.
Shopping needs are catered to at Tesco, The Store, Giant and AEON Jusco Rawang. Private hospitals nearby are Putra Medical Centre and Tropicana Medical Centre.
A growing population of a balanced community
According to the Department of Statistics, the Greater KL North population is estimated to reach 10 million by the year 2020 and Sungai Buloh will see rapid growth to absorb this increase.
Similarly, statistics showed the total population of Sungai Buloh increased 72% to 466,163 in 2010 from 2000.
The Malays made up 45% of the total population, followed by the Chinese at 37% and the Indians at almost 10%.
The age groups used to be almost equal among the 0-to-4 to 35-to-39, numbering between 21,000 plus and 29,000 plus for each bracket. In 2010, however, the 25-to-29 and 20-to-24 age groups stood out at 62,174 and 51,133, respectively, lending a touch of youthful dynamism to this once-deemed rural enclave.
The working population from ages 25 to 59 has seen a slight increase from 49% to 52% within the 10 years. In tandem, children aged 0 to 19 make up 30% of the population in 2010, a testament to the conduciveness of Sungai Buloh as a family enclave.
In summary, the Sungai Buloh community comprises a balanced component of family units and young people, as well as a balanced ethnic proportion.
Property values on the uptrend
Unsurprisingly, property prices in Sungai Buloh have seen an uptrend over the past five years.
It should be noted, though, that cooling measures in the past few years have resulted in fewer transactions across the country. While there were 656 and 82 transactions in landed and non-landed categories respectively in 2013, there were only 256 and 16 similar respective transactions in 2017, according to data from EdgeProp.my.
Based on an average transacted price of RM582,873 or RM300 psf in 2017, a compound annual growth rate of 4.18% over the past five years was observed for landed properties. For non-landed properties, an average transacted price of RM236,625 or RM231 psf was recorded in 2017, giving a marked increase of 10.11%.
A masterfully-planned township — where connection is a piece of cake
As one of the prime movers in Sungai Buloh, Gamuda Gardens presents a highly viable option for those looking to reap the potential benefits of the upcoming hot spot.
Developed by the well-reputed Gamuda Land, Gamuda Gardens is an 810-acre township featuring 6,000 residential leasehold plots comprising link houses, linked villas, semidees, bungalows and serviced apartments. With a GDV of RM10.1 billion, the township is to be developed over 15 years.
Underpinned by the developer's strong masterplanning, beautifully crafted environment, environmental restitution and excellent connectivity and accessibility, "Gamuda Gardens is perfect if you are looking for a reasonably priced landed home in a nice township setting", says Gamuda Land CEO Ngan Chee Meng.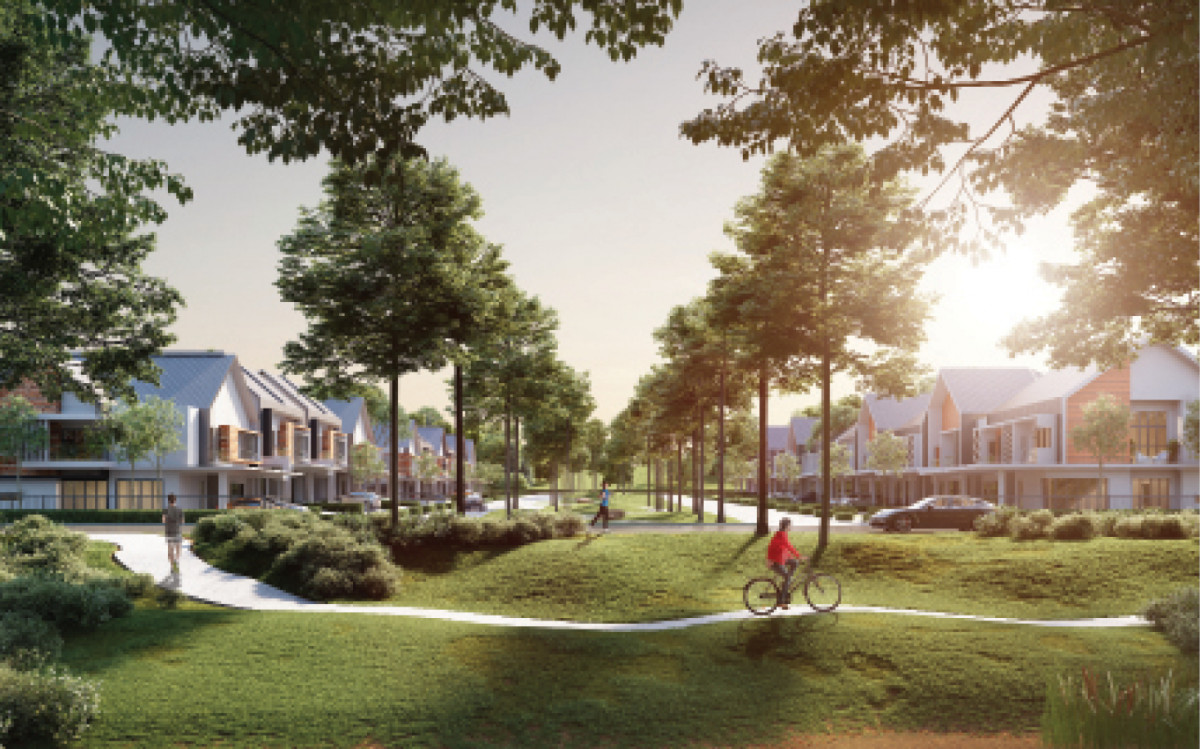 Preserving its natural top soil, Gamuda Gardens offers a paradise-like environment with undulating topography, greenery, a wetland of living species, five cascading lakes and a waterfall. The efforts have earned Gamuda Gardens the Green Building Index Silver rating.
Residents can enjoy this invigorating spread through its 50-acre park, a 4km mixed terrain jogging and cycling trail, a lookout point and a fully-equipped camping ground. An adventure playland and a football field further make Gamuda Gardens a great place for play and community bonding.
At the centre of all the elements is the Waterfront Retail Village Square, a lakeside town square for hanging out, shopping, services and leisure.
The self-sustainable township also features a prominent 100-acre commercial hub. Visible along the PLUS Highway, it houses offices, malls, shops and an array of retail offerings. An international school is also in the pipeline.
In short, Gamuda Gardens "is our way of connecting you with the community, with nature and with yourself", says Ngan.
Nearby everything
A free shuttle service is provided to the Kuang KTM Station, which is just one station away from the Sungai Buloh interchange.
For road users, Gamuda Gardens is strategically positioned at the intersection of three major highways. Residents can simply exit Gamuda Gardens at Exit 115 to go straight into the PLUS Highway 1km away, or to the LATAR and GCE highways 1.5km away. Additionally, the developer will be investing substantially to upgrade the infrastructure and widen the access roads.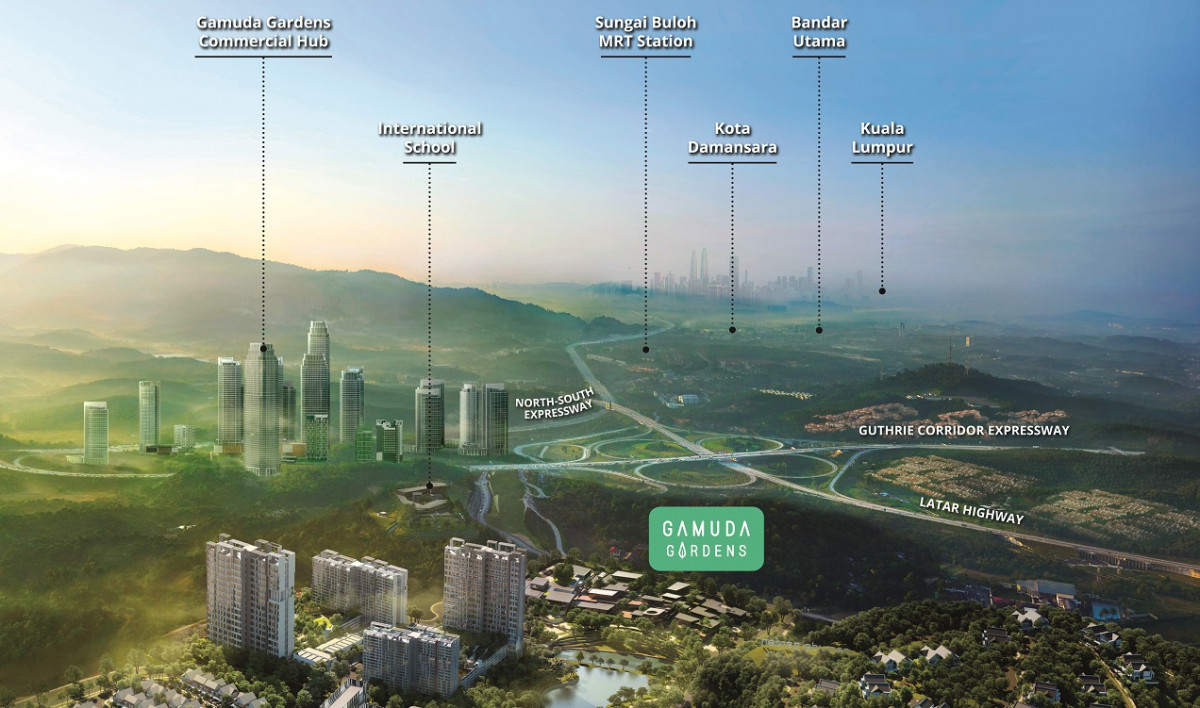 Besides three golf courses, other recreational attractions nearby are Tasik Biru Kundang, 37 fishing ponds and the 3Q Equestrian.
The door of opportunity now open
Evidently, such favourable conditions have not escaped the attention of home seekers. The first phase of its 2-storey link homes launched in February 2017 has been 100% sold out.
Those who have missed out the first opportunity can now look to phase 2. Launched in September 2017, the 2-storey link homes named Lavena and Nara enjoy the closest proximity to the central park, besides a linear garden of its own.
Priced from RM750,000, the 260 units come in 2,114 sq ft to 2,800 sq ft built-ups with land sizes measuring 20ft x 75ft and 22ft x 80ft. Layouts come in four bedrooms + 3 bathrooms as well as four bedrooms + four bathrooms. Built on 52 acres, the project has a GDV of RM233 million.
For those who prefer hassle-free lifestyles, the first high-rise has started previewing in February 2018. Named Gaia Residences, the serviced apartment is complemented by a retail podium. Housed in two blocks of 17 and 18 storeys, it offers occupants a soothing view of the luxuriant surroundings.
Gaia offers 500 units of four built-ups of 640 sq ft, 660 sq ft, 750 sq ft and 900 sq ft with a choice of two bedrooms + one bathroom, two bedrooms + one study room + two bathrooms, or three bedrooms + two bathrooms. The 5.6-acre project has a GDV of RM260 million.
Indicatively priced from RM360,000 plus, the scheme is suitable for young couples or young families buying their first homes. Those who aim to step on the first rung of the property investment ladder will also find this to be an attractive option.
Both the projects are gated and guarded, along with CCTV surveillance.