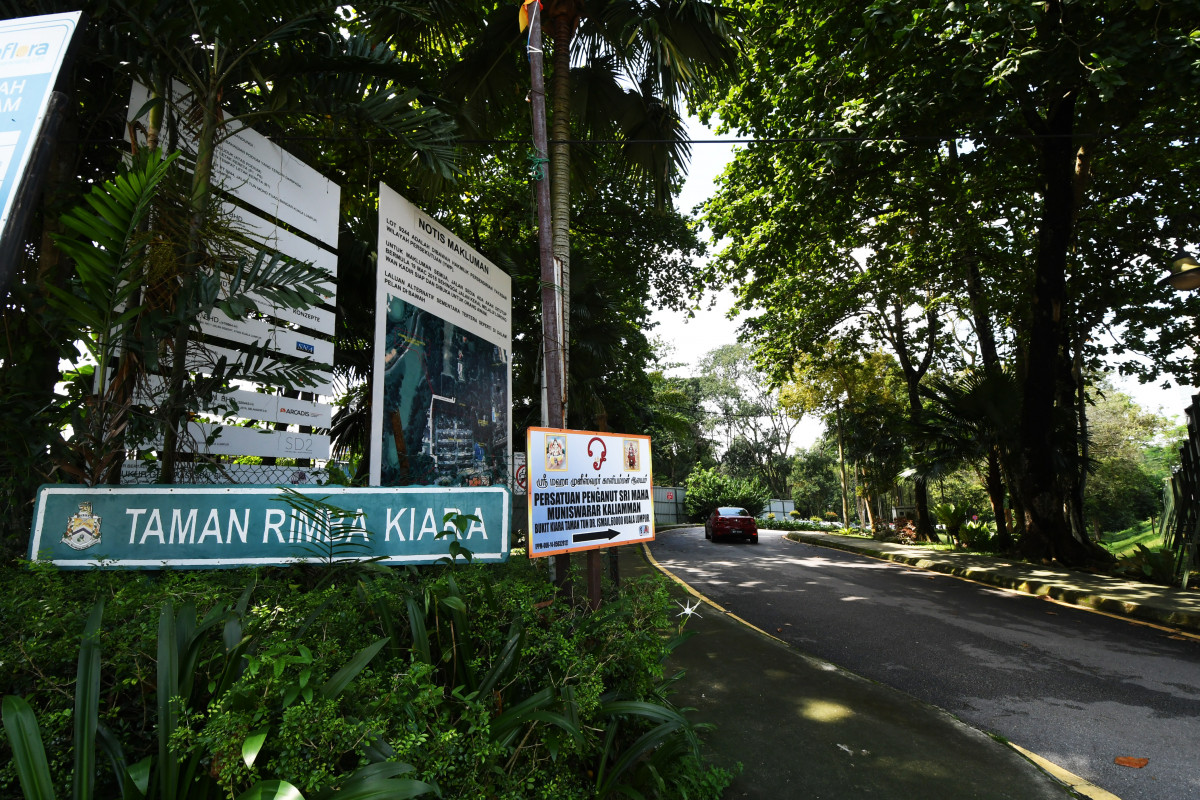 PETALING JAYA (June 3): Save Taman Rimba Kiara Working Group (STRKWG) and Taman Tun Dr Ismail resident' Association (TTDI RA) have reiterated that Memang Perkasa Sdn Bhd should not proceed with the construction of a contentious high-rise high-density residential development in the neighbourhood as the developer allegedly did not comply with the requirements of the development order.
Memang Perkasa, a company in which Malton Bhd has a 51% stake, was granted a development order by DBKL to construct eight blocks of 42- and 52-storey high-end serviced apartments (1,766 units) and a 30–storey affordable housing block (350 units) on part of Taman Rimba Kiara (TRK) land.
Local residents have protested against the controversial development as TRK is a community park and serves as green lung for the community.
STRKWG and TTDI RA have sought legal advice on the matter and discovered that Memang Perkasa did not comply with one of the terms and conditions under the development order, namely the implementation of a communication strategy.
According to a press statement today, the developer needs to implement the communication strategy through two ways – via a special edition published in two newspapers in the Malay and English languages, and organising residents' meetings to "provide information on the development so that surrounding residents would receive clear information about the development and appreciate the benefits that they would receive from implementation of the project".
However, STRKWG and TTDI RA claimed that the developer did not fulfil the requirements of the communication strategy as the developer did not organise residents' meetings.
Moreover, the Bicara Rakyat programme which held in November last year by Federal Territory Minister should not be treated as the fulfilment for communication strategy as it had not organised nor participated in the dialogue session.
"How could DBKL allow the developer to claim the Bicara Rakyat as sufficient compliance when the developer did not organise the event?" said both parties in the statement.
STRKWG and TTDI RA's lawyers have advised DBKL's solicitors that there is a clear non-compliance and defective compliance with the communication strategy as stipulated in the development order, and therefore any Notice Commencement of Work (Borang B) submitted by the developer is correspondingly defective.
"We therefore believe that any works currently being undertaken by the developer appear to be not duly authorised in accordance with the terms of the development order. Our lawyers have also advised DBKL's lawyers of the consequential effects of the developer's failure to commence works in a manner compliant with the development order," said the statement.