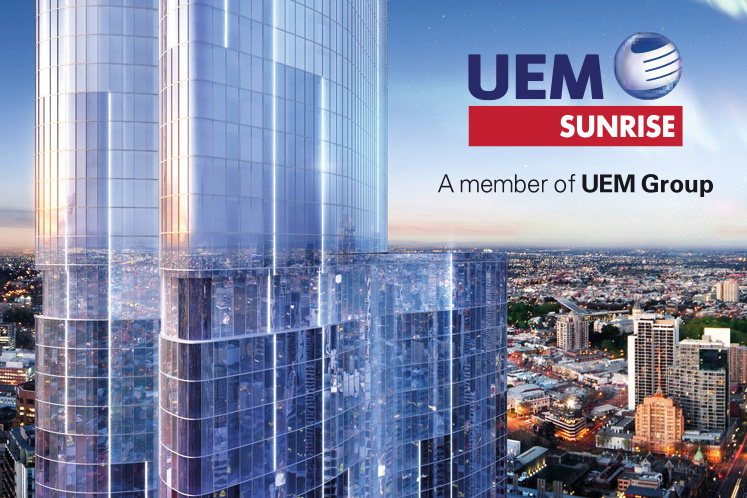 KUALA LUMPUR (June 18): Property developer UEM Sunrise Bhd plans to expand its rent-to-own (RTO) scheme, as it aims to ease the burden of first-time house buyers.
Its managing director and CEO Anwar Syahrin Abdul Ajib described the scheme as a value-added solution for those planning to buy a house but were in the midst of building their careers.
"This will enable the young buyers to plan their finances and facilitate their borrowings.
"The scheme will also help to mitigate projects/developments being empty and untenanted, which may result in unnecessary maintenance costs," he told Bernama.
The developer launched its own RTO scheme, the UEM Sunrise – EASY Own Plan, in August last year and recently began collaborating with Malayan Bank Bhd (Maybank) through the latter's HouzKey scheme.
UEM Sunrise offers two key projects under its RTO scheme – Verdi Eco-dominiums in Symphony Hills, Cyberjaya, and Residensi Ledang in East Ledang, Iskandar Puteri, both of which were completed in 2016.
"Our collaboration with Maybank has been encouraging as we have managed to generate interest and conclude a few sales.
"Projects under this collaboration include Serene Heights, Bangi, (Acacia Begonia & Dahlia) and Verdi Eco-dominiums," Anwar Syahrin said.
Asked how the property sector would be affected by the government's plan to ease the procedure for housing loan applications, he pointed out that it would not solve the core problem.
"About 25% of housing loan applications were rejected with the most common reasons cited being insufficient income to support debt repayment, adverse credit history and inadequate income or financial documentation.
"Banks are remaining vigilant in assessing the sustainability of borrowers' sources of income and financial commitments," he explained.
Stressing that about 80% of cancelled purchases were due to loan applications being rejected by the end financiers, Anwar Syahrin said the RTO scheme would be very helpful for property purchasers, especially first-time home buyers.
"Our RTO scheme will offer property buyers an alternative pathway to owning a house and provide a buffer period for potential house buyers to sort out their personal finances and build up their credit standing, before they start applying for a loan," he added. – Bernama