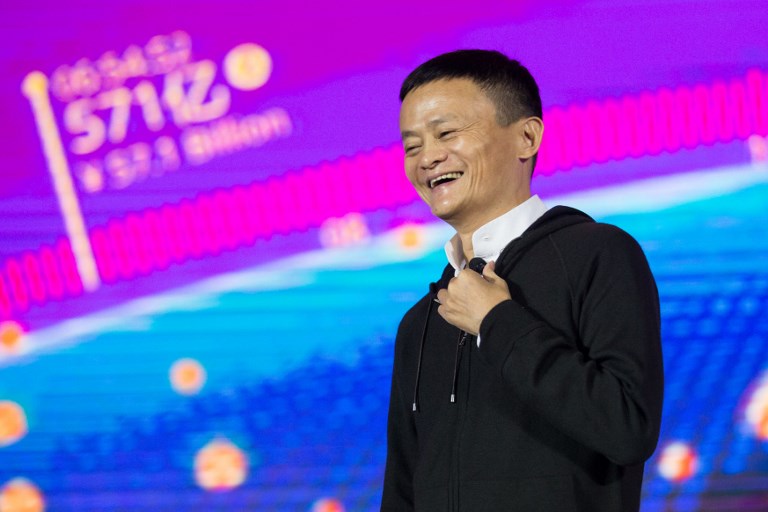 UPDATE: June 18, 7.30pm
PETALING JAYA (June 18): Alibaba Group founder and executive chairman Jack Ma launched the group's first office in Southeast Asia at the UOA corporate building in Bangsar South, Kuala Lumpur today.
Ma was accompanies by Chinese ambassador to Malaysia Bai Tian, reported The Star.
A crowd of people from the buildings in the area had reportedly showed up during their lunch breaks to see him in person.
Meanwhile, Malay Mail also reported that Alibaba Group will kick off a "Malaysia Week" on its e-commerce platform from July 6 to 12 to promote Malaysian products in China.
Held in conjunction with the opening of their new office, it will feature over 50 Malaysian brands.
"The Malaysia Week symbolises that we would like to introduce more Malaysian products to (China) consumers, and this is the first time we spent one week to promote one country," he said.
According to him, Alibaba wants Chinese consumers to experience more of Malaysia's homegrown products – beyond durians and other delectable local fruits from Malaysia – such as its movies and technologies.
Ma added that he hopes to bring the success of their famed "11-11" Singles' Day online sale, where US$25 billion (RM100.6 billion) worth of goods were sold in one night alone last year, to Malaysia's products.
"You know, the first November '11 -11' was timely. Last year, November 11, was our nine-year anniversary. We sold US$25 billion (worth of goods) on one night. So we hope we can continue to do Malaysia Week for 10 years," he said.
He added that the campaign also aims to bring more Chinese tourists to Malaysia, quipping that it may be a "good or bad thing, I don't know".
Malaysia Week will be a digital avenue for Malaysia's small and medium-sized enterprises into the growing middle class of the world's most populous country.
According to Ma, China's middle class already comprises 300 million people and is projected to hit 500 million in the next five decades, swelling demand for more imports.
"Where in this world do you find such a huge market?" he asked.