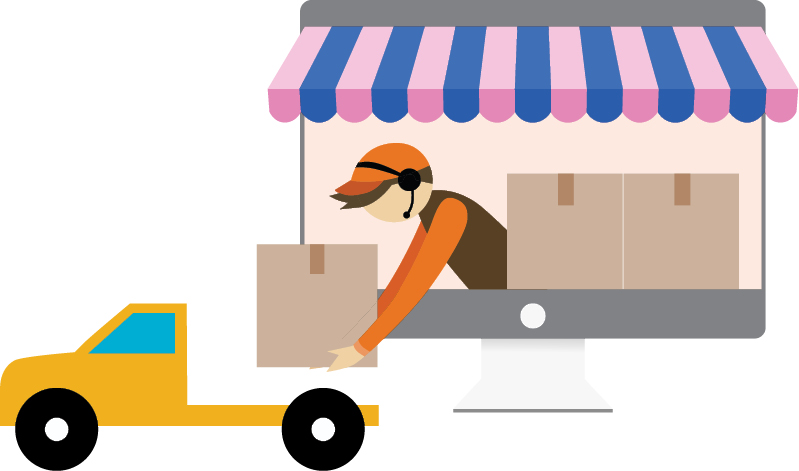 Just over a decade ago, e-commerce was almost an alien concept in this part of the world. Today, however, the sector is booming in Southeast Asia. As digital users grow, so will e-commerce consumers.
According to BMI Research calculations, Southeast Asia's online shopping market in six of its largest economies — Indonesia, Malaysia, the Philippines, Singapore, Thailand and Vietnam — is set to rake in an estimated US$64.8 billion (RM257.94 billion) in 2021, a giant leap from US$37.7 billion recorded in 2017.
Citing a monthly report from Maybank Kim Eng Research in February, Bloomberg reported that Singapore's share of total online retail sales was at 5.4%, the highest in the region. Malaysia was second, at 2.7%.
Overshadowed by e-commerce's effects on brick-and-mortar retailers, a related often-overlooked opportunity has been uncovered — the industrial segment of real estate.
The rapid growth of e-commerce will definitely lead to higher demand for warehousing and logistics facilities.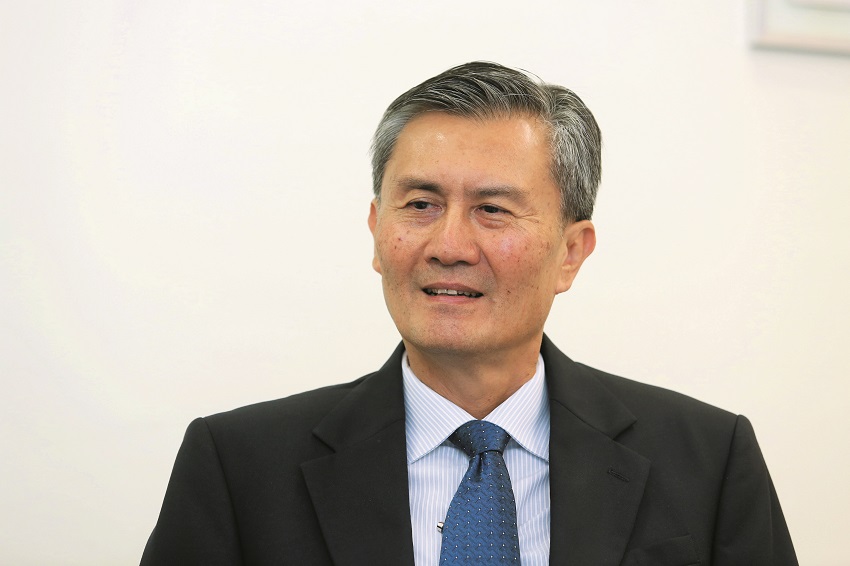 "Warehouses, logistics centres and the entire value chain are going through a structural shift to form seamless fulfilment hubs catering to the boom of e-commerce in the country. The launch of the Digital Free Trade Zone (DFTZ) by the Malaysian government was in line with this," said Malaysian REIT Managers Association (MRMA) chairman Datuk Jeffrey Ng.
"For instance, online shopping platforms Zalora and Lazada will usually have warehouses in every country they enter. However, they will still need a regional distribution centre. This will lead to a rise in demand for large-size warehousing facilities," Ng tells EdgeProp.my.
The new Malaysian government has indicated that it will go ahead with the development of DFTZ. The regional e-fulfilment hub, which will facilitate e-commerce growth and cross-border trades, will be implemented in phases. The first one will be located at KLIA Aeropolis.
DFTZ, which was launched by the previous administration at the end of last year, is a collaboration between Alibaba Group and the Malaysia Digital Economy Corp. It is the first DFTZ outside of China.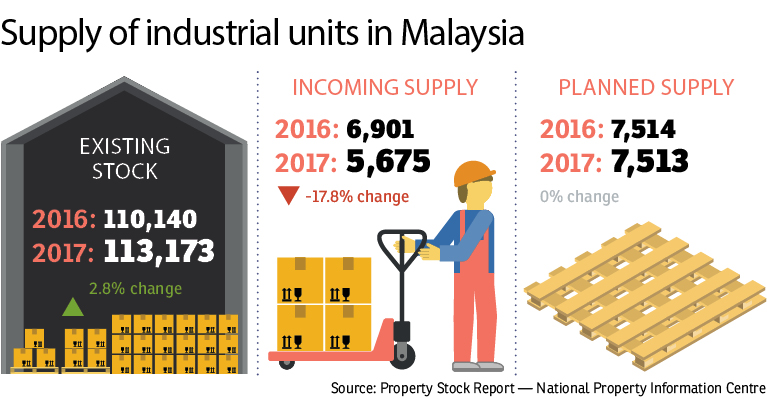 Changing requirements
Rahim & Co International Sdn Bhd research and strategic planning director Sulaiman Akhmady Mohd Saheh often points out that the industrial sector is an underrated one, as it is a niche market that contributes only a small portion of total property transactions in the country.
According to the Property Market Report 2017 by the Valuation and Property Services Department, the industrial property sector recorded 5,725 transactions worth RM11.64 billion in 2017.
"Industrial properties are also perceived as less sexy due to the traditional image of the physical outset of an industrial facility.
"However, things are changing. As specialisation of industrial activities become more nodal and geographical-based, it also becomes more focused towards certain segments of the process chain. This allows for the evolution of industrial spaces, boosted by the digitisation and technology wave of Industrial Revolution 4.0.
"Technology parks hosting R&D activities are cleaner and relate more to the white-collar employees," says Sulaiman.
According to MRMA's Ng, the current supply in the industrial property market is predominantly designed for traditional players while the supply for small-sized warehouse segment is abundant.
The Property Market Report 2017 states that vacant plots make up 31% of the transactions, followed by terraced factory units with 28.7% market share.
Moving forward, Ng believes there is a need for larger and smarter warehouses to fulfil the supply chain's requirements while the smaller-sized facilities will have to be located closer to city centres as this will enable the operator better accessibility and last-mile delivery.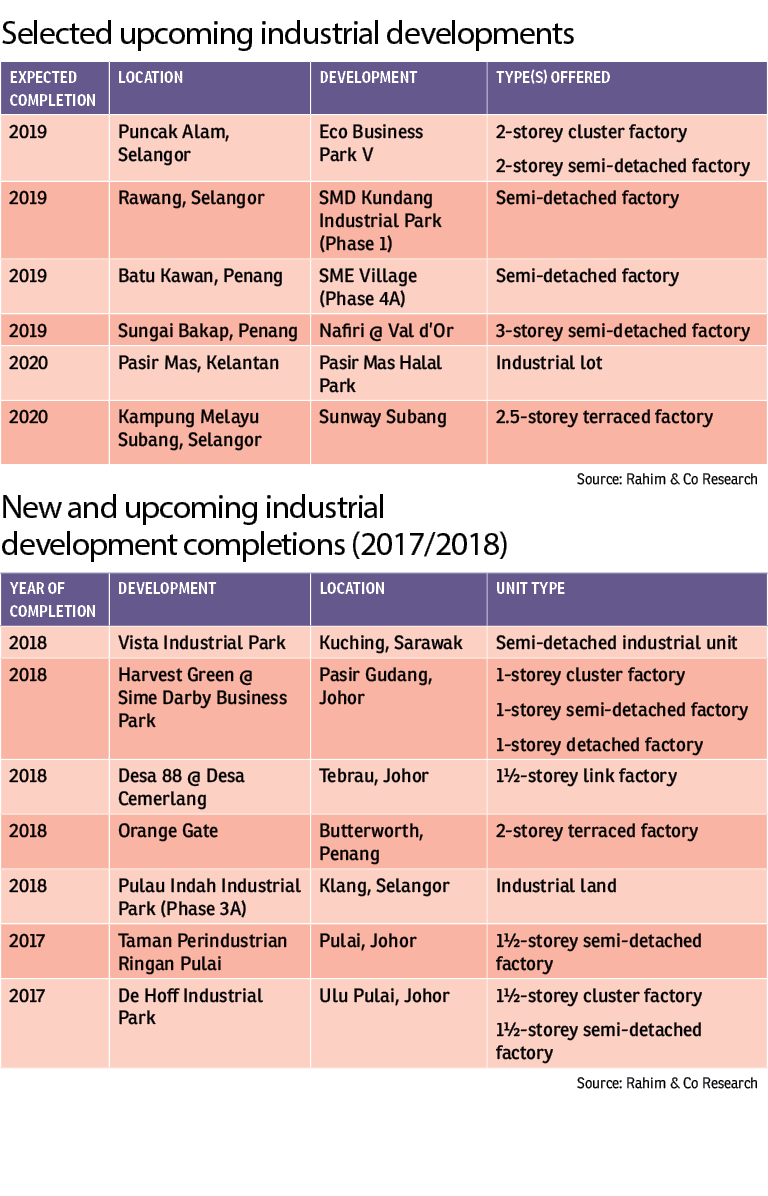 Sulaiman concurs and notes that most of the available stocks in the older industrial parks are somewhat outdated for some of the more complex activities and demand within an industrial facility, with low ceiling clearance, limited facilities and dated layout plan.
"We see that some companies have opted to build their own facilities to cater for the more sophisticated demands for the industrial space of today. What can be said is that there is demand for better industrial facilities with higher specifications and planning.
"On top of the locational, access and linkage factors, demand trends are for facilities that have high ceilings of at least 30ft flexible layout, floor loading capacity, higher capacity power supply and, of late, high-speed broadband infrastructure as well as managed industrial parks or gated-and-guarded industrial parks," he notes.
Location, logistics or the delivery cascading chain becomes crucial as e-commerce requires fast response and strategic logistics, he adds.
"For instance, it will require an optimum balance between a regional hub, the sub-
regional and down to the distribution centres; and micro-warehousing facilities close to the target markets and urban areas.
"The wave of technological advancements has also changed the form of warehousing facilities, from a sprawled single-storey metal box to a high-tech multi-storey distribution centre equipped with advanced goods handling robotics," adds Sulaiman.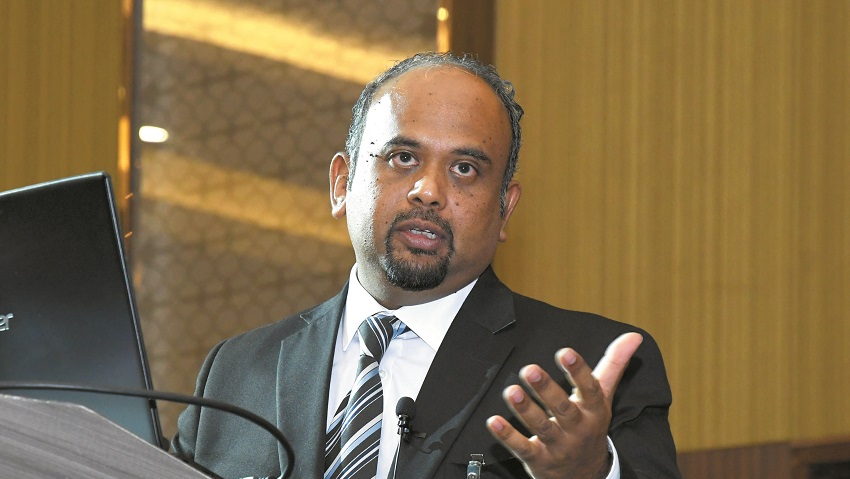 Profitability
MRMA's Ng says the expected initial yield for industrial properties such as warehouses and logistics centres should range between 7% and 7.5%.
The yardstick in measuring real estate investment trust (REIT) investments is the gradual increase to portfolio yield and/or distribution yield.
"The higher yield requirement is to compensate for the limited upside in capital appreciation of the properties," Ng explains.
Meanwhile, Sulaiman says that past yields for industrial properties were around 4.5% to 6%.
Beyond investing in warehousing assets, Ng — who is also the CEO of Sunway REIT
Management Sdn Bhd — notes that REITs could reassess their future tenancy mix and business model.
"In future, we believe that retailers will probably require smaller spaces in retail malls as businesses require less physical display areas. As mall owners, there is a need to accommodate new space planning.
"Mall owners may offer value-added services in addition to the leasing of retail space such as offering warehousing facilities to tenants. This may eventually lead to retail REITs expanding their investment into the warehouse and logistics segment," he says.
However, despite the expected demand, Ng reiterates that the existing warehousing facilities in the market are "highly fragmented" with small-sized assets, which may not be suitable for large e-commerce players. Hence, the viability for REITs to invest in such small-sized warehouses may not be conducive.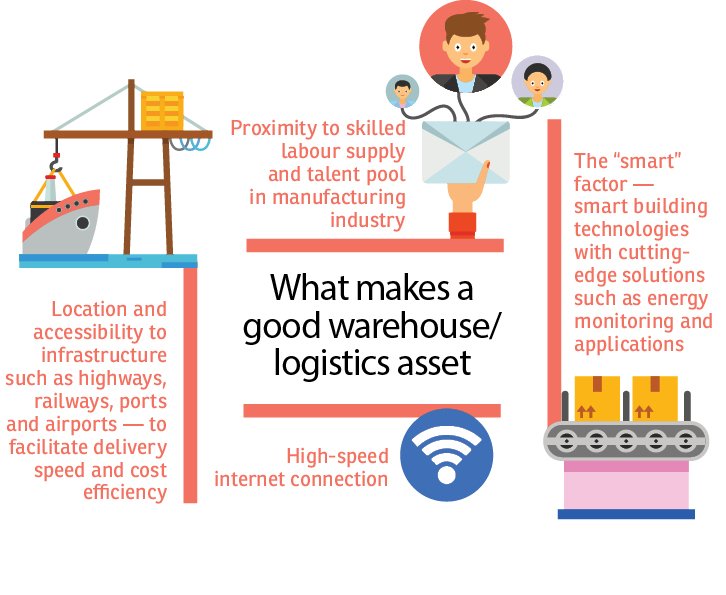 Recent interest into industrial properties
In the past few months, we have seen Axis REIT adding to its industrial portfolio. On June 7, Axis REIT Managers Bhd, the manager of Axis REIT, announced that it is acquiring two freehold industrial properties in Iskandar Malaysia, Johor for RM38.7 million, from Axis AME IP Sdn Bhd.
The properties, with land area of 1.8344ha and 0.494ha, both comprise a single-storey detached factory, a mezzanine office and ancillary buildings.
Priced at RM31.5 million and RM7.2 million respectively, they are located at i-Park, Indahpura, a gated-and-guarded industrial park at one of the main development corridors of Iskandar Malaysia.
This is the REIT's second acquisition for the year. It recently completed an RM87 million acquisition of a Shah Alam industrial property, for leaseback from Teraju Sinar Sdn Bhd.
Sime Darby Property also announced a joint venture with Japan's Mitsui & Co Ltd and Mitsubishi Estate Co Ltd to develop and lease built-to-suit industrial facilities comprising warehouses and logistics facilities, with an estimated GDV of RM530 million in Bandar Bukit Raja, Klang, Selangor. Meanwhile, retail-focused KIP REIT is mulling a diversification into logistics or warehouse assets.
In August 2017, the retail-focused Sunway REIT completed its maiden acquisition of an industrial property in Section 23, Shah Alam for RM91.5 million. "We will continue to look for investment opportunities in the segment, exploiting on the opportunities that prevail amidst the e-commerce boom," Ng says.
He notes that it is important to diversify the REIT's portfolio, especially in an increasingly challenging retail market. However, the diversification into assets such as industrial properties, logistic centres, data centres, medical centres and educational assets will not exceed 15% of Sunway REIT's total asset value, he added.
"Yes, we expect interest in the industrial property sector to pick up, but it is not just about the property — it's also the eco-system that supports them," says Sulaiman.
"As industrial occupancy agreements are more stable and of longer term in nature, albeit at a higher cost of entry, investors can expect a stable long-term rental income.
"Looking at the current market, industrial properties would appear to be the better investment option compared with residential and commercial markets, which have hit a trudging point from oversupply and unaffordable prices.
Early in the year, the International Trade and Industry Ministry said Malaysia is on a positive track to achieve a 20.8% e-commerce growth, from the current 10.8% trajectory, to reach a GDP contribution of RM211 billion by 2020.
"With this, I do see positive response from REITs and investors redirecting their focus to warehousing/logistics assets due to the foreseeable positive long-term yield in the future," says Sulaiman.
This story first appeared in the EdgeProp.my pullout on June 22, 2018. Download EdgeProp.my pullout here for free.