BRDB Developments Sdn Bhd
Kajendra Pathmanathan BRDB Developments Sdn Bhd CEO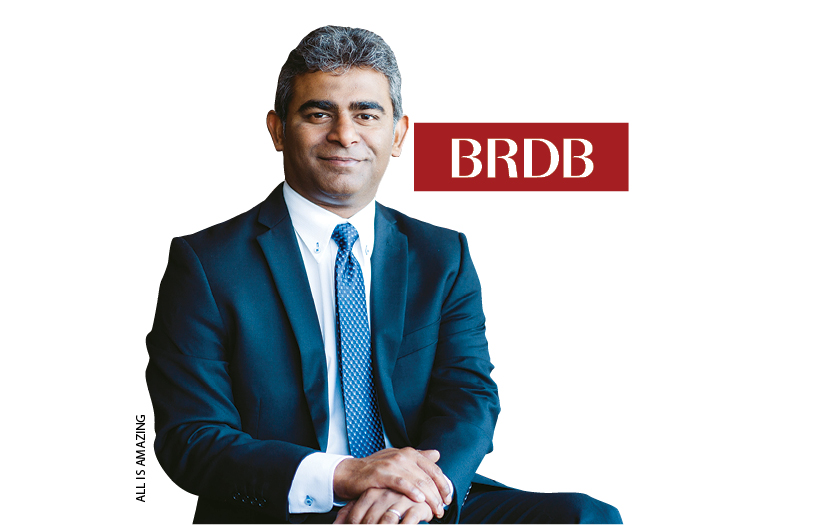 "We foresee the market to remain challenging. With rising supply over demand as well as the current political and economic weather, we understand the need to be cautious. The notion of 'let's wait and see' will still linger in the minds of property buyers. However, we are more confident about the market for the second half of the year.
It is an ideal time to buy because of the soft market especially when there are a lot of options on offer. Buying a property is always a great investment and price will appreciate when the economy is better.
In terms of preferred properties by purchasers, this very much depends on the location. Some areas tend to favour high-rise properties because of the demographics and demands, while others like Rawang will still have the majority opting for landed properties as their preferred choice.
It is imperative to align our goals and aspiration for the betterment of the country. Looking at the state of housing in Malaysia, be it affordable or premium, we must progress to understand the real needs and wants of the people.
In an era of enhanced transparency, clear accountability, an adherence to meritocracy and of conscience, all parties including BRDB will need to work together to shape a better environment in anticipation of a new, mature, socially harmonious and economically independent Malaysia."
PROJECTS SHOWCASED AT VPEX 2018
Tamansari, Rawang
A freehold gated community rising on the back of an undulating hill, lush with pockets of thriving gardens across 245 acres of land in Rawang, Tamansari offers plush 3-storey garden terraced homes in a sprawling green landscape that features a lakeside commercial hub, a clubhouse, and Art in the Park — a unique outdoor art project inspired by the history and diversity of Rawang. Thanks to the recently completed scenic Rawang Bypass and the LATAR Expressway, residents can now enjoy an easier commute to and from Kuala Lumpur city centre via the Guthrie Corridor and the North-South Expressway.
The terraced homes have built-ups ranging from 3,121 sq ft to 4,002 sq ft with selling price from RM880,000 onwards.
At VPEX 2018, purchases can be done at just 1% down payment while the legal fees on the SPA and loan will be absorbed by developer. There will also be a free one-year maintenance fee and free five-year clubhouse membership.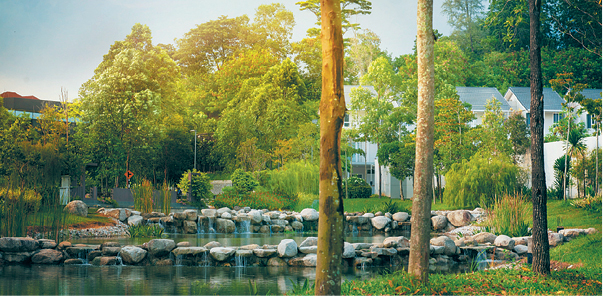 Senja, Seri Kembangan
Senja is an exclusive 47-acre residential development located at Bluwater Estate, Seri Kembangan, Selangor. It offers 114 residences in the form of terraced homes with built-ups from 3,250 sq ft − 3,697 sq ft, semi-dees (4,380 sq ft), villas (4,680 sq ft − 4,765 sq ft) and bungalows (5,261 sq ft − 6,570 sq ft).
The luxury homes lie within a private fully gated-and-guarded enclave with lush greenery and recreational parks and water features. Completed in 2016, the low density development offers private lakeside living. Selling prices are from RM1.388 million onwards. There will be special promotional prices during VPEX 2018.
Verdana, Kuala Lumpur
Perched on the highest point of North Kiara, near Mont'Kiara, Kuala Lumpur, lies Verdana. Featuring 3.4 acres of immaculate landscaping, water features and lavish facilities, Verdana comprises a 25-storey residential tower and a low-rise six-storey block on a five-acre freehold site. Each of its units is designed to offer privacy, light and space. Each unit has a large built-up of 3,025 sq ft with selling price of RM1.6 million.
Completed in 2015, the freehold project is also Green Building Index certified. There will be a promotional price for purchasers during VPEX 2018.
Emerald Bay, Iskandar Puteri
This nature-inspired sanctuary is surrounded by open spaces, water, sea breezes and lush tropical greenery. It is designed to deliver premium waterfront living. Located in Puteri Harbour, in Iskandar Puteri, Johor, the 111-acre freehold Emerald Bay comprises bungalows, semi-detached courtyard homes as well as high-rise and low-rise condominiums.
Ideally positioned along the shores of the Johor Straits and within reach of Singapore, residents can enjoy waterfront living, with dedicated private berths and an exclusive clubhouse overlooking the marina. The landed homes have built-ups from 3,300 sq ft to 9,000 sq ft and priced from RM3 million to RM16 million while the non-landed homes have built-ups from 1,200 sq ft to 1,900 sq ft with prices from RM1.4 million to RM2.6 million. The entire development is expected to be completed in 2026. There will be special packages for buyers during VPEX 2018.
This story first appeared in the EdgeProp.my pullout on July 6, 2018. Download EdgeProp.my pullout here for free.