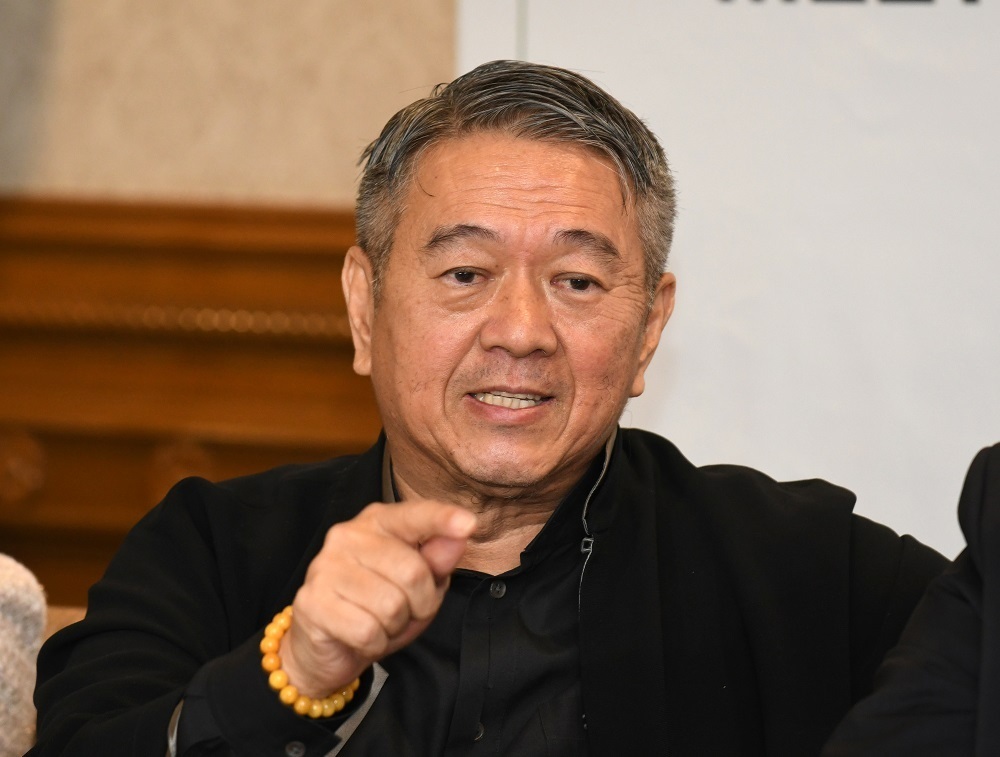 KUALA LUMPUR (July 10): As competition intensifies across the world for companies to become the next disruptor in their industries, it is important for business leaders to focus on value-based disruptions.
"Companies have to learn to manage change for the better. Things will change [but] values should not change," said Tan Sri Lee Kim Yew, founder and executive chairman of Country Heights Holdings Bhd (CHHB).
Speaking at the Asean Disruptive Leadership Summit 2018 (ADLS2018), Lee advised businesses to "disrupt with good intentions" and "help society solve problems" instead of creating them.
His sentiments were echoed by the speakers of the summit, who shared their views on the need for constructive versus destructive disruption at a press conference yesterday.
"One of the things we have to be aware of is that many start-ups broke the rules to improve customer experience," said Sarah Robb O'Hogan, chief executive officer of Flywheel Sports and former global president of Gatorade.
She opined that disruption is here to stay, with the pace of change and innovation getting faster and faster.
However, not all businesses may be prepared to positively disrupt their industries.
"If you want to be disruptive and [also] sustainable, you have to do it with purpose, you have to do it with humanity," said Scott Deming, a branding adviser to Fortune 500 companies.
Citing a report by McKinsey, Deming said that every organisation should be spending at least 10% of their resources on transformative growth, apart from 70% spent defending their position, 20% on growing core competencies.
"There are companies that are working on [this], but when they start getting too much competition or the market changes a little bit, they immediately go into defence mode," he said.
As such, Deming observes most companies having started on transformative processes but often getting distracted too soon to make a substantial impact on their markets.
"Our mindset has to be opened up and we have to see disruption in a bigger view. This disruption is an opportunity to shape our economy," said business adviser and best-selling author Ram Charan.
According to Charan, Malaysia's economy stands the chance to grow over 10% per annum if it can enable its small businesses to go global.
"Technological disruption for Malaysia has a huge positive energy, though companies in Malaysia are small in size. Today we have the platform and the technology to enable our small businesses to market our output on a global basis" he said.
Lee said Malaysian businesses should not be too inward-looking, adding that it is necessary to adapt to changes.
"Malaysian developers have been very good at building hotels. But if we don't change the way our hotels are managed, we will be disrupted," he said.
CHHB, which developed the Mines Resort City in Sungai Besi and supported SHAPERS Malaysia Sdn Bhd in organising the ADLS2018, recently announced that it would raise RM1 billion for several new ventures.
These include a Grand Wellness centre to be built on the group's existing land in Sarawak, a car city centre within its existing Mines development and an Islamic trade and financial centre in Melaka.
This article first appeared in The Edge Financial Daily, on July 10, 2018.
For more stories, download EdgeProp.my pullout here for free.