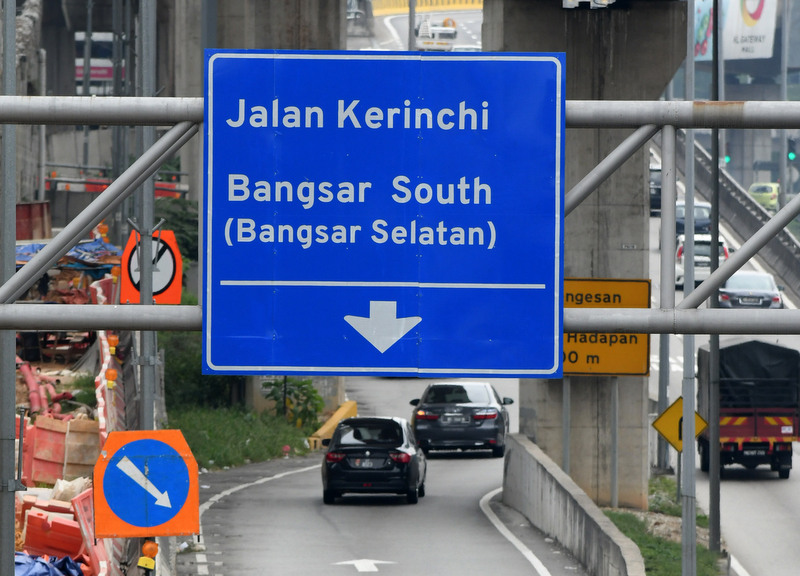 PETALING JAYA (July 26): An increase in signage displaying 'Kerinchi' will be undertaken to prioritise the name said Kuala Lumpur mayor Tan Sri Mohd Amin Nordin Abd Aziz.
Lembah Pantai MP Fahmi Fadzil had recently emphasised efforts to make a return to the historical name on social media, reported the Star.
Efforts include building arches at the entrance of Kerinchi, changing signage, conducting research into the history of Kerinchi, and publishing findings.
"We will assist Fahmi in changing the signage and erecting arches upon finding suitable locations," said Amin Nordin.
The Star had previously reported on the mixed reaction from stakeholders on the move to uphold the tradition and heritage of the area, or maintain the economic value of the property.
The naming of an area falls under the Federal Territories Committee on Geographical Names under the Federal Territories Ministry, of which DBKL is a committee member.
Representatives from different DBKL departments were: Pos Malaysia Bhd, Real Estate and Housing Developers Association Malaysia (Rehda) and the Kuala Lumpur traffic police, according to the daily.
The considered factors are the history, the general theme and landmarks, before the committee approves the change in name.