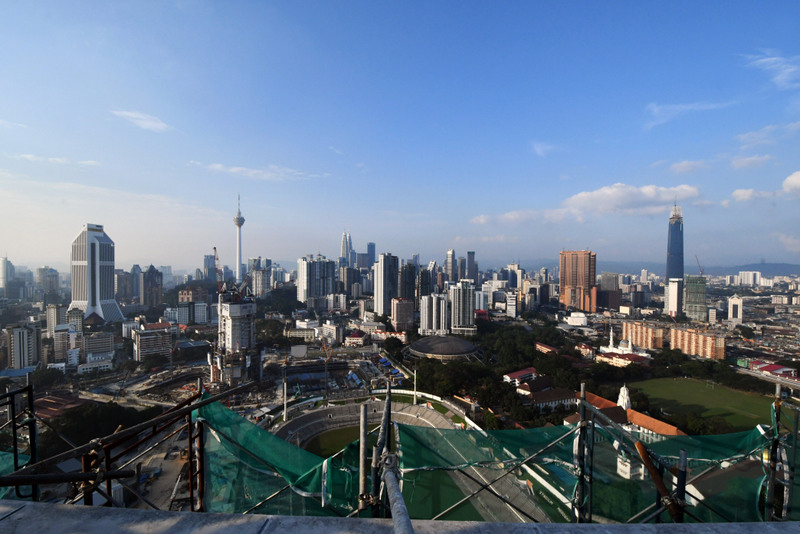 PETALING JAYA (July 26): As residential property leasing market becomes challenging in the Kuala Lumpur city centre due to oversupply, Knight Frank Malaysia observed more owners turning to short-term leasing for higher yield in 1H18.
According to Knight Frank Malaysia's "Real Estate Highlights for the First Half of 2018" report which was released today, rentals of most high-end condominium or serviced apartment projects continue to hold steady, but asking rental growth in Bangsar has slowed down.
"In KL City, amid the tight leasing market, owners with weaker holding power are turning to online marketplace and hospitality service operator such as Airbnb, to offer their accommodation for short term stay, said the real estate consultancy firm.
In 1H18, the cumulative supply of high-end condominiums or residences in Kuala Lumpur city centre stood at 51,278 units.
This includes the newly-completed Four Seasons Private Residences Kuala Lumpur (242 units), The Residences by Tropicana (353 units), Anggun Residences (384 units) and Pavilion Hilltop (621 units).
"More projects are scheduled for completion by second half of the year and collectively they are expected to contribute some 2,084 units to existing supply," said the report.
The upcoming projects are The Ruma Residences (199 units), Pavilion Suites (383 units), Premium Residences @ KL Gateway (466 units), Dorsett Residences Sri Hartamas (707 units), One Kiara Tower A (118 units) and Inwood Residences (211 units).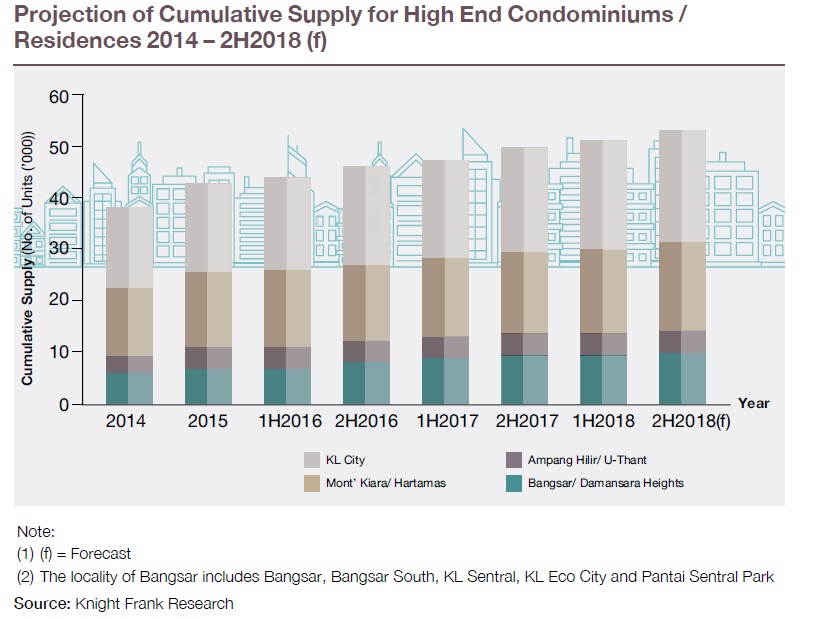 Price-wise, selling prices on a psf basis of new launched projects continue to climb but developers are offering smaller units and some are semi- or fully-furnished units to attract buyers.
Knight Frank opined that the freeze on approvals for condominium or serviced apartment projects offering products priced above RM1 million, which effective from November 2017, may provide a breather to the oversupplied market although it seems to have a lesser impact on earlier approved projects.
For instance, the launched price of semi-furnished units in Impression U-Thant starts from RM1.3 million (about RM1,700 psf), as compared with Inspirasi Mont'Kiara which was launched at RM776 psf onwards while units at Damansara Fifty6 command average pricing of RM830 psf.
Mismatch of supply and demand remains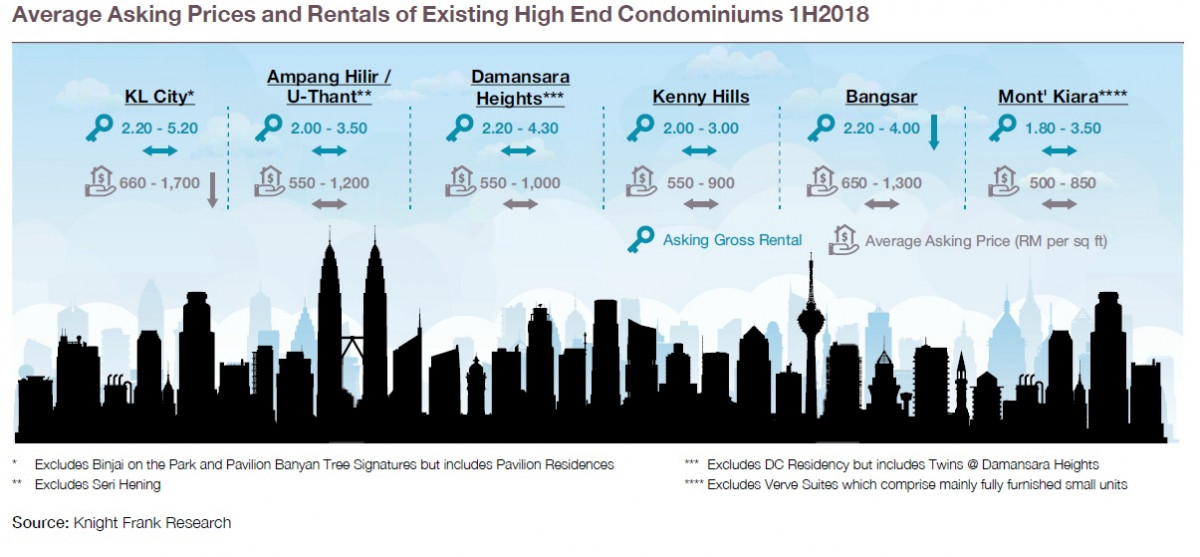 Meanwhile, market mismatch in supply and demand continues while the increasing supply of high-end condominiums or serviced apartments have continued to put pressure on secondary market pricing.
In the secondary market, the transacted prices of mid to larger sized condominiums or serviced apartments ( around 1,300 sq ft to 3,400 sq ft) in the selected schemes such as The Troika and Pavilion Residence remained resilient, averaging at RM1,200 psf and RM1,700 psf respectively.
In 1Q18, a total of 216 condominium or apartment units changed hands in Kuala Lumpur, sales number is marginally lower as compared to last year fourth quarter's 238 transactions.
However, the company reckoned that after GE-14, there appears to be an uptick in enquiries from potential buyers due to renewed confidence in the newly-elected government.
In addition, the three-month tax holiday period effective June 1 is also a positive for the property market as the zerorising of the Good and Services Tax (GST) is expected to boost the commercial sub-sector in short term.
Improving market sentiments
Knight Frank Malaysia managing director Sarkunan Subramaniam said the recent echo of improving sentiments coupled with strong growth momentum of the economy and rebound of oil price among others, show that there is a window of opportunities for recovery in the property market, including the high-end segment.
"Malaysia is expected to return to the radar of investors after the market stabilises with more clarity in the policies of the newly elected Government. I believed that foreign investors will be coming back in 1Q19," he said in a press statement accompanying the report today.
On Johor Baru's residential performance, he noted that amid challenges in the property market, developers are actively seeking for opportunities to replenish their land banks in anticipation of a recovery in the medium term.
In the meantime, developers in the city will continue to focus on demand for mass housing and landed residential products due to weakness in the high-rise residential segment.
Meanwhile, he observed that in Sabah, the sub-sale market for high-rise residential sector has being noticeably more active since 2017, particularly for products that fall within the mid-range segment and are situated in sought-after locations.