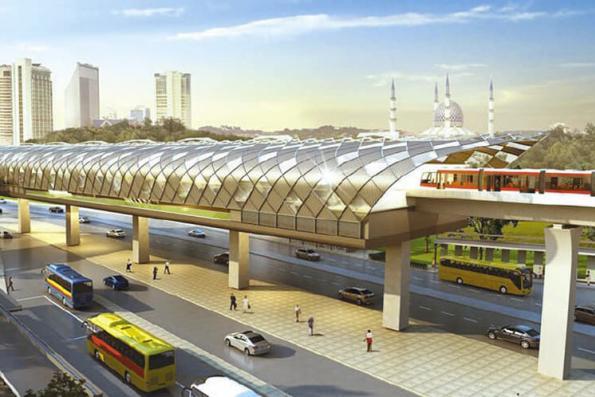 KUALA LUMPUR (July 26): It will now be a scaled down LRT3. Prasarana Malaysia Bhd has announced measures to slash the cost of the mega project from RM31.65 billion to RM16.63 billion.
Among them are reducing the original order for 42 sets of six-car trains to 22 sets of three-car trains, reducing the size of the LRT train depot and streamlining the size of the LRT stations based on the Kelana Jaya LRT line instead of being as large as the MRT stations, the New Straits Times reported today.
Prasarana also said that the 22 sets of three-car trains are sufficient to handle the projected passenger demand until 2035 before additional three-car trains have to be purchased.
The company has also scrapped plans for five stations (Lien Hoe, Temasya, SIRIM, Bukit Raja and Bandar Botanic) with very low projected passenger ridership until demand justifies their construction.
Another key measure of the rationalisation plan are cancelling a 2km tunnel and an underground station at Persiaran Hishamuddin, Shah Alam, reported the English daily.
The completion of the LRT3 project has also been extended from 2020 to 2024 to further reduce construction cost, which was inflated owing to "acceleration costs" as expediting the project would have increased the price tag.