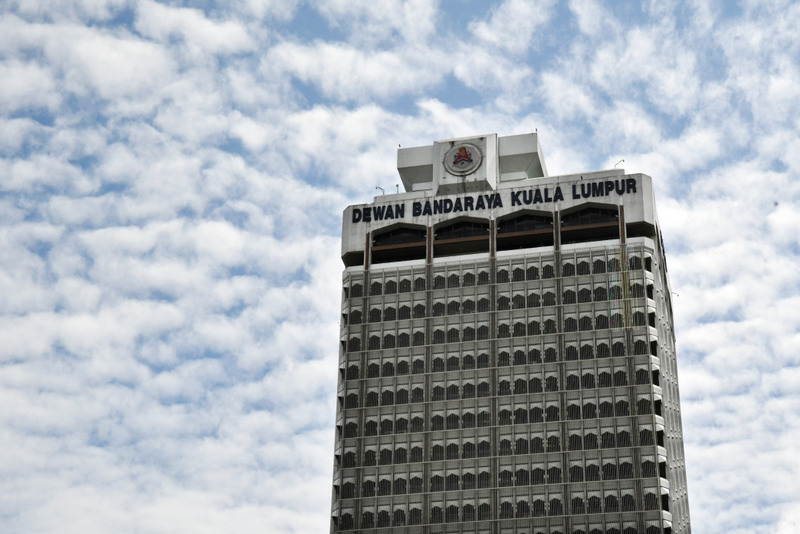 PETALING JAYA (July 28): There were allegedly over 90 plots of land sold by Dewan Bandaraya Kuala Lumpur (DBKL) – more than the 64 parcels that were earlier reported to the Malaysian Anti-Corruption Commission (MACC), said Federal Territories (FT) Minister Khalid Samad.
The new suspicious deals are currently being evaluated by DBKL and will be reported to the commission if deemed necessary, he told The Edge Malaysia weekly.
It was puzzling why the city hall needed to sell land as its own annual income of almost RM3 billion is enough to sustain its operations, he said.
"So, there is no reason for DBKL to sell land, which is why we are very suspicious of these sales. They (the sales) do not follow the SOPs (standard operating procedures); they do not follow the developments that are being approved; they do not follow the guidelines in terms of density, usage and so on and so forth," he added.
These dubious land transfers which took place during the tenure of his immediate predecessor FT Minister Tengku Adnan Tengku Mansor.
In some transactions, the buyer of the land – who is suspected of acting on behalf of Yayasan Wilayah Persekutuan, which Tengku Adnan chaired – is Datuk Bandar Kuala Lumpur (Kuala Lumpur Mayor).
These transactions include a 15.24-acre site next to UTC Pudu which was valued at almost RM1.5 billion but was acquired or transferred to Datuk Bandar for RM700 million in October 2015, a 31.7-acre parcel in Kepong for RMM418.22 million in September 2015 and a 1.24-acre parcel in the Golden Triangle in Jalan Raja Chulan that was sold or transferred to Datuk Bandar Kuala Lumpur for RM101.05 million in April 2017.
A deal that nearly took place involved 120 acres near Kepong that was called off after Pakatan Harapan swept into power during the 14th general elections.
The transaction was to be deferred until after the elections to sidestep any controversy in the run-up to the polls.
Khalid said there would be no more land sales during his tenure, and that all land use should follow the local plan.
"As for the 2030 Local Plan, w will have it reviewed and make it available to the public. We will make sure that DBKL acts professionally in all future cases," he said.
Meanwhile, Kepong MP Lim Lip Eng claimed the dubious land transfers did not only take place in Kuala Lumpur, raising the possibility of similar transactions in Pahang, Negeri Sembilan, Melaka and Johor.
"So, I think someone has to dig it all up, bring justice, bring them (the perpetrators) to book. And also, those unscrupulous crooks – be it developers or individuals – they have to pay back, compensate the state.
"If we do not punish them, at least get them to pay back, especially now that the national debt is so huge… so pay back," he told the weekly.