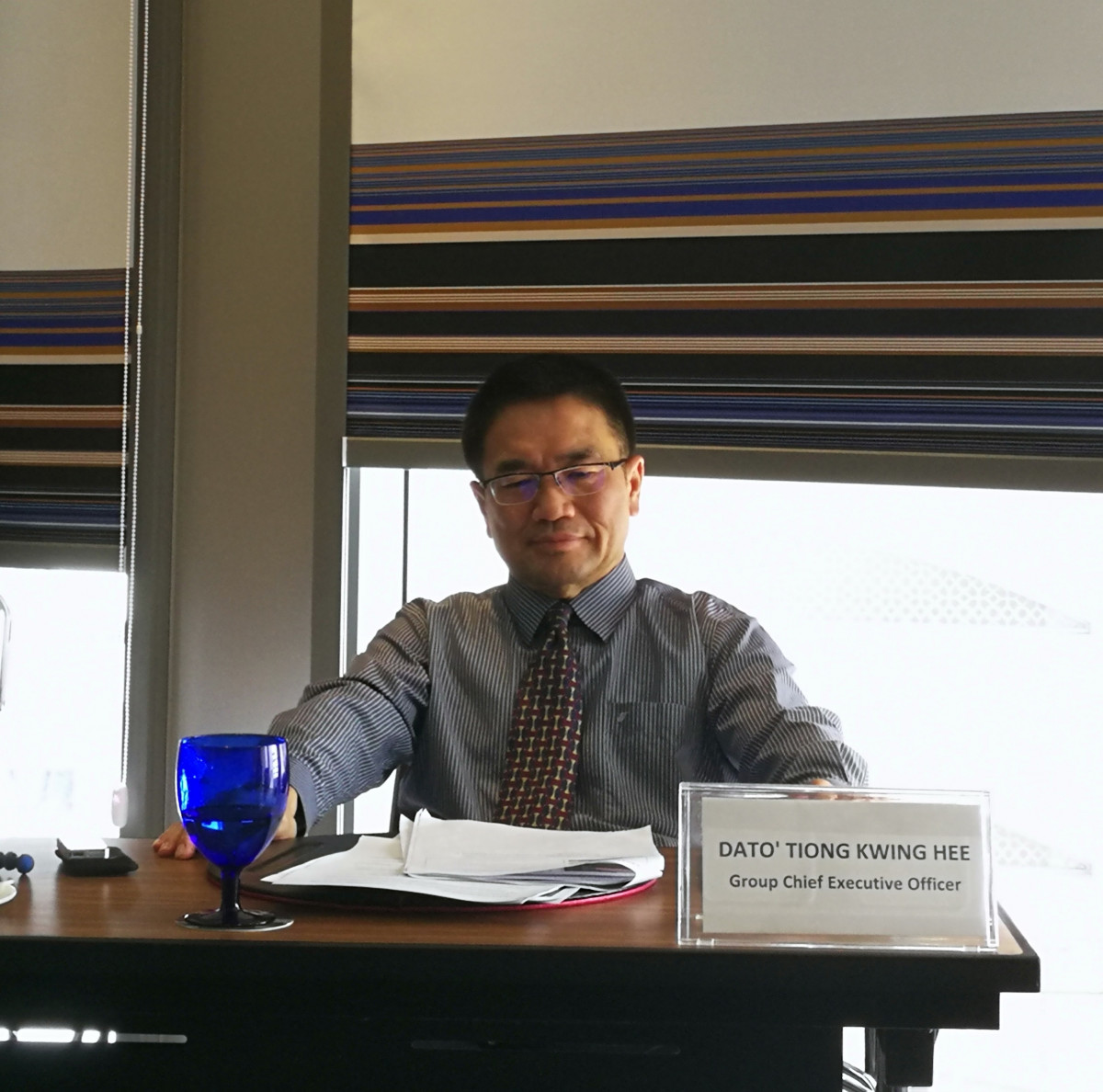 KUALA LUMPUR (July 30): Shareholders of property developer EcoFirst Consolidated Bhd can expect a dividend payout as early as the next six months as the company is mulling a dividend policy, said group CEO Datuk Tiong Kwing Hee.
"We are looking at a dividend policy. However, due to the losses [that the company recorded in the past], we still need to look at certain perimeters to meet Bursa Malaysia's listing requirements. I think in the very near future, you will expect some dividends from us. It can be as soon as the next six months," Tiong told reporters at a briefing today.
When asked about the dividend payout ratio, he said that the company is still in the midst of finalising details.
"We haven't looked at that yet. But we will be forming a committee to decide how much dividend we [want] to payout every year. Once all these things have been put in place, we can establish a long-term dividend policy," he explained.
EcoFirst today announced that its net profit for the financial year ended May 31, 2018 recorded a year-on-year (y-o-y) increase of 166% to RM44.5 million on the back of growing revenue, which rose by 42% y-o-y to RM181.2 million in the financial year.
In a filing with Bursa Malaysia, the developer attributed its better performance to its property development projects [email protected] Ukay and Upper [email protected] Lane in Ipoh; recurring income from South City Plaza in Seri Kembangan and 1Segamat Shopping Centre in Segamat; and the gains of RM28.4 million from government compulsory land acquisition for the upcoming Sungai Besi-Ulu Klang Elevated Expressway (SUKE) highway.
"Ecofirst is in a solid position for growth moving forward, with low gearing and a strong cash position. Our Ampang Ukay development is progressing well according to schedule and we're confident Ampang Ukay will continue contributing positively to our financials with increase in billings and additional sales for each phase launch over the next 12 to 15 years," said Tiong.
"Through our agile cost structure and efficiency through fast turnaround in delivering quality products, we intend to keep creating sustainable long-term value for our shareholders, generating better cash flow and ability to mobilise resources for other new projects including exploring new landbank opportunities," he added.