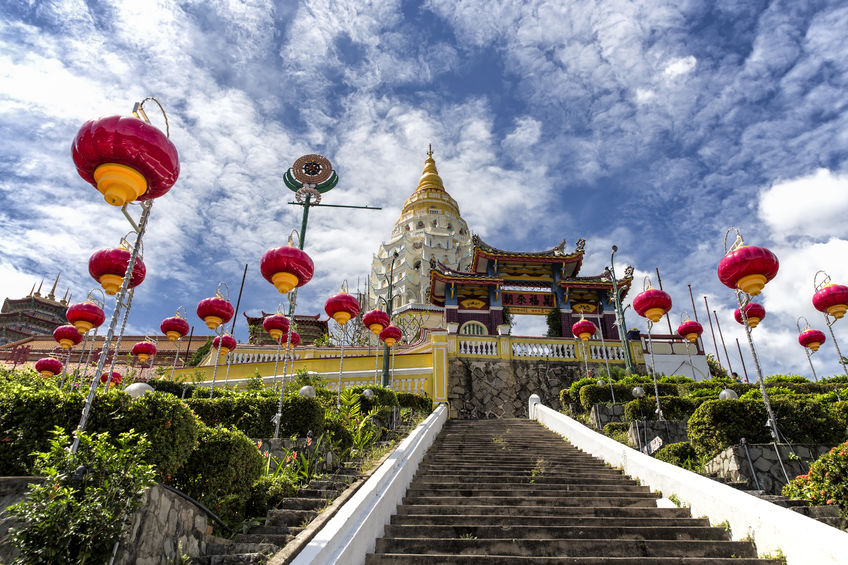 GEORGE TOWN (August 3): High soil erosion factor of the area may result in damage for Kek Lok Si Temple if the highway and tunnel construction continue as planned, so the temple will object to the project.
The Star reports that the proposed six-lane highway will go between Air Itam Dam and the temple, a short distance behind the temple, leading to a 1.6km tunnel.
The Detailed Environ­mental Impact Assessment (DEIA) report, available for public viewing until Aug 10, pending approval from the Department of Environment, warns that the high soil erosion factor of the area may "damage both the work under construction and existing nearby structures such as condominiums, Kek Lok Si, Air Itam Dam and the Bukit Bendera complex".
The Star quoted the report, which states: "at the end of the Kek Lok Si Columbarium. Transportation of rock blast materials will be within the site. Access to the site is from Jalan Balik Pulau through the columbarium parking lots".
Kek Lok Si trustee Datuk Steven Ooi Teik Heng, speaking to the Star about the 1,195 page DEIA digital report, said: "How can you expect us to read hundreds of pages to find out what your plans for the temple are? No one ever sat down with us to get our views.
Ooi told the Star that Kek Lok Si Temple would object to this stretch of PIL 1.
"The contractors must find another alignment for the link. We will never grant permission for them to use the columbarium as the project site and access road.
"The temple is a global icon of Penang. How many lorry trips down our steep and narrow road will it take to transport all the earth and granite out of the tunnel? How many years?" he said.
The PIL 1, part of the Penang Transport Master Plan will allow a travel time of 15 mins from Gurney Drive to the airport, and improvement over the current travel time of up to 90 minutes.