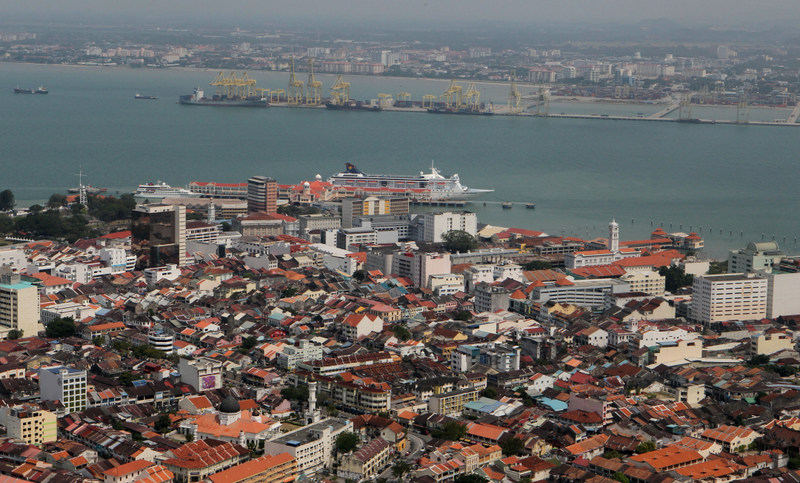 GEORGE TOWN (August 6): In a peaceful protest held outside the state legislative assembly today, residents' associations and Penang Forum members called for the cancellation of the Pan Island Link 1 (PIL 1), and review of the Penang Transport Master Plan (PTMP).
The Malay Mail reported that Penang Forum member Khoo Salma Nasution called the PTMP risky, and said that the RM46 billion project could bankrupt the state.
"What if the state could not sustain it and it was left abandoned halfway through? The state might even be in debt because of it," she said.
She said there were environmental costs that could adversely affect the health of the people.
"PIL 1 is environmentally destructive, we are talking about six-lane highways going through hills so we want the state to cancel it before they sign the contract," she said to the daily.
Dalbinder Singh, another protester, said: "We can't afford to lose Youth Park, having this highway there will only destroy the environment there."
Penang Chief Minister Chow Kon Yeow was being "heckled and hijacked" by developers, said Dalbinder.
"They are surrounding and controlling him, these are developers who just want to build, build and build, they are not transport experts, the state should appoint transport experts for such a project."
Displaying placards that read "Rakyat Pulau Pinang tak nak PIL Highway" (Penangites do not want the PIL Highway) and "Say no to PIL", protestors chanted "No PIL".
Former state exco and Batu Uban assemblyman Datuk Kee Phaik Cheen and former Penang Heritage Trust president Dr Choong Sim Poay were present at the legislative assembly this morning, according to Malay Mail.
"I supported Pakatan Harapan (PH) in wanting to clean up kleptocracy, any decent Malaysian would have voted for change," said Kee to the daily.
But she still feels that the current government must still be held accountable to the people.
Kee is also a Jesselton Residents Association (RA) secretary, and said that the RAs do not want the destruction of the state's environment.
She suggested alternative measures like water taxis and improved public transportation, instead of six-lane highways.
The PTMP is the Penang government's public transport plan, to resolve the state's traffic woes.
The proposed highway, the RM7.5 billion PIL 1 will connect the north and south of the island, with a route that cuts through hills and a cable-stayed bridge that will cross over Youth Park.