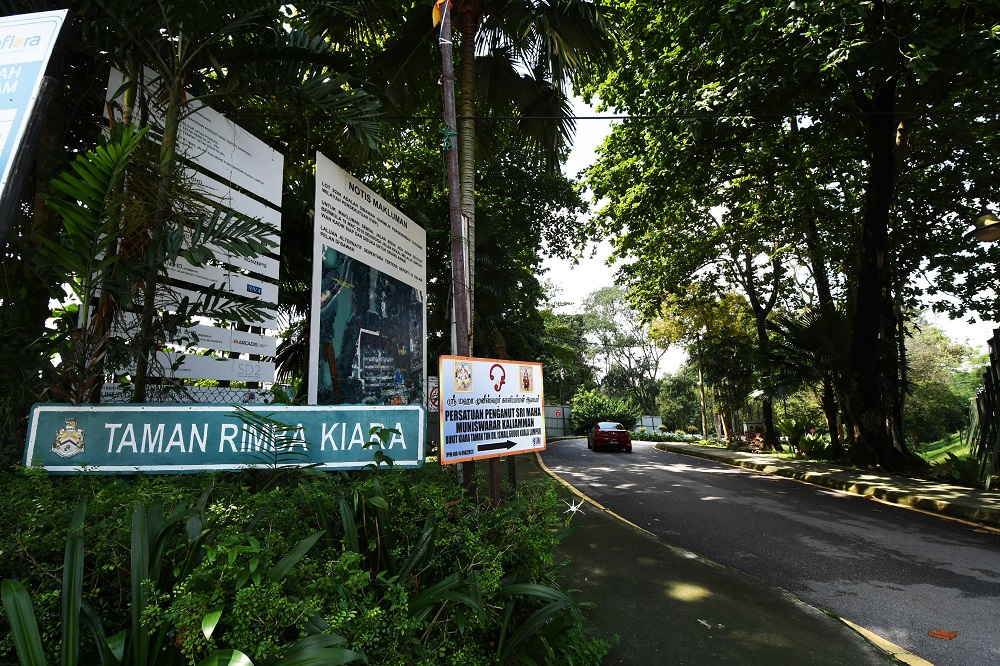 PETALING JAYA (Aug 8): The Taman Tun Dr Ismail Residents Association (TTDI RA) has lauded the recent statements made by Federal Territories Minister Khalid Samad and Member of Parliament Segambut Hannah Yeoh regarding the Taman Rimba Kiara park (pictured) in Taman Tun Dr Ismail, Kuala Lumpur.
On Aug 4, Khalid had met TTDI RA representatives arranged by Yeoh where they had expressed their concerns over the proposed development projects on parts of Taman Rimba Kiara's land.
In response, Khalid said the development will not take place if it takes up any portion of the park.
During the meeting, TTDI RA also had the opportunity to present their idea for a more sustainable housing project for the longhouse community with raw construction cost of as low as RM15 million.
TTDI RA said in a statement today that they welcomed the collective move by both the minister and Yeoh to preserve and protect Taman Rimba Kiara.
"We look forward to further action by the Pakatan Harapan government to finally stop and cancel the massive proposed development at Taman Rimba Kiara, thereby delivering in full its campaign promises," said the RA.
To re-cap, the proposed development on Taman Rimba Kiara land consists of eight blocks of 42- and 52-storey high-end apartments and one 30-storey block of affordable housing.
The RA had filed for a judicial review of the development order granted by Dewan Bandaraya Kuala Lumpur to developer Memang Perkasa Sdn Bhd which Malton Bhd holds a 51% stake in.
The hearing has been fixed for Sept 26 and 27 at the Kuala Lumpur High Court.