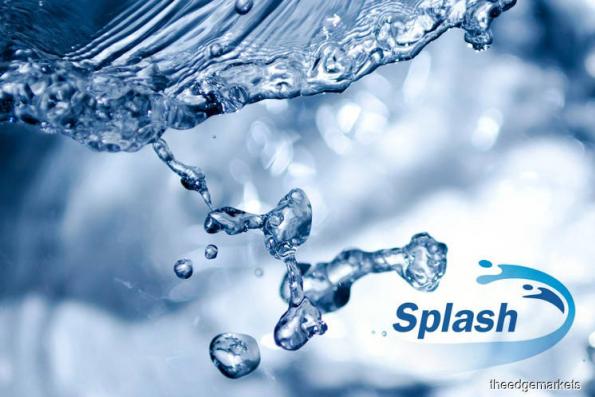 KUALA LUMPUR (Aug 10): Pengurusan Air Selangor Sdn Bhd has denied that the Selangor state government is paying 10 times the price to buy over water concessionaire Syarikat Pengeluar Air Selangor (SPLASH).
In a statement today, the company dismissed a claim by former Selangor Menteri Besar Khalid Ibrahim that the state was paying 10 times the value of SPLASH as patently wrong.
Air Selangor had recently offered to buy out SPLASH's water treatment assets for RM2.55 billion. The acceptance of the offer would mark an end to the water impasse in Selangor that started over a decade ago.
The company today stressed that the value of SPLASH was not RM250 million, adding that the figure was the amount offered to SPLASH shareholders in 2013.
It said based on audited accounts, SPLASH's net book value as of March 31, 2013 was RM1.84 billion.
Air Selangor said the RM250 million offer made in 2013 was at an 86% discount to SPLASH's net book value.
The company went on to say that the SPLASH acquisition is being undertaken on the principle of willing buyer, willing seller.
"For such a transaction to take place, both the buyer and the seller must be willing before any acquisition can be concluded.
"Over the last five years since 2013, SPLASH shareholders have consistently rejected the possibility of selling SPLASH at RM250 million, in light of the large discount to its net book value," it said.
It said arising from the five-year delay, the debts owed to SPLASH for sale of treated water has since ballooned to RM4.7 billion, which led to SPLASH commencing legal proceedings in April 2018.
The company said the net book value of SPLASH has been verified by no less than three independent parties, namely RHB Investment Bank, Malaysian government-appointed Deloitte as well as Ernst & Young, which valued SPLASH between RM2.5 billion and RM2.8 billion from March 31, 2015 to March 31, 2017.
In all the cases highlighted above, the offer of RM2.55 billion made by Air Selangor represents a discount to the values ascribed.
"Air Selangor also strongly refutes the accusation that special treatment is being given to SPLASH.
"On the contrary, the discount applied in the SPLASH transaction is higher than the discount in the acquisition of Puncak Niaga (M) Sdn Bhd (PNSB) in 2015, the water treatment operator owned by Puncak Niaga Holdings Bhd," it said.— theedgemarkets.com
For more stories, download EdgeProp.my pullout here for free.