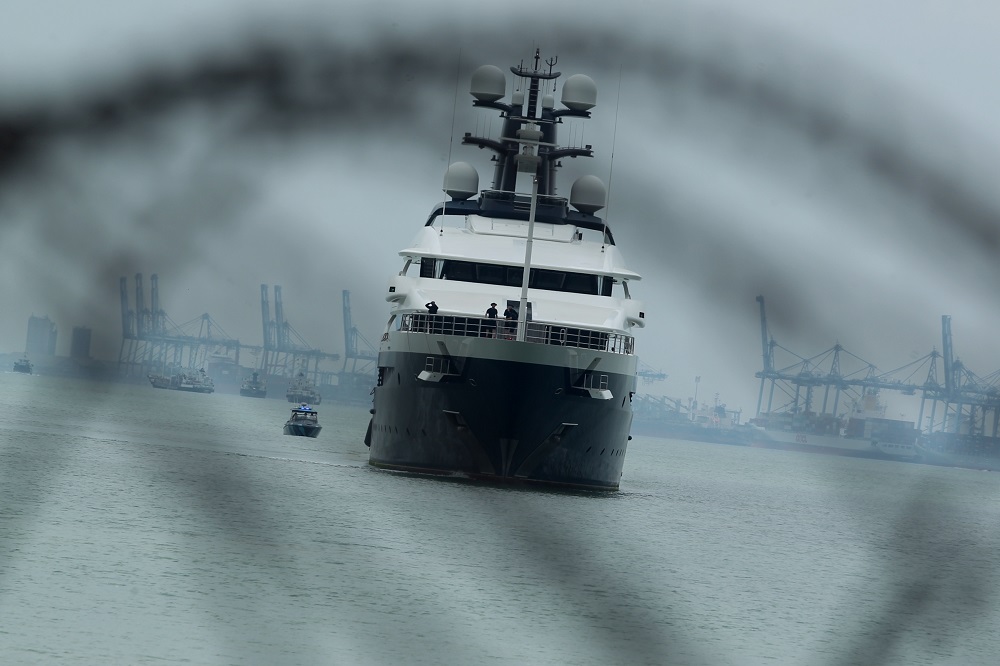 KUALA LUMPUR (Aug 11): It is currently the most famous ship in Malaysia, The Equanimity (pictured).
The price of the luxury yacht, US$250 million, is now seared in the memory of most Malaysians as more details now emerge of how financier Jho Low got monies to purchase the vessel.
According to a report from The Edge Malaysia weekly, using information from a court document filed with the KL High Court on Aug 6, Low and his associates "convinced Deutsche Bank into extending a US$250 million loan to a 1MDB unit 1Energy Holdings Limited for the purchase of The Equanimity".
Low and his associates then created shell companies and coordinated transactions via bank accounts all over the world "to muddy the trail of funds" used to buy the super yacht.
According to research done by The Edge Malaysia, Low "took only five working days to launder US$142 million of 1MDB money that was used to partially pay for the luxury yacht. It happened between May 28 and June 3 in 2014."
"The details are interesting enough for a movie script," wrote the business weekly.
The vessel was delivered to Low in the middle of 2014. It came equipped with helicopter landing area, gym, cinema, massage room, plunge pool, among other luxuries.
The yacht can comfortably host 26 guests and they are served by 33 crew members.The report also revealed that Low wanted expensive Tempur mattresses for the furnishing of his cabin.
The beautiful Equanimity won The Best in Show award at the 2014 Monaco Yacht Show.
Meanwhile, the business weekly also checked out the credentials Sitpah Selvaratnam,the lawyer chosen by Attorney General Tommy Thomas to lead Putrajaya's claim over the super yacht.
There were criticisms about conflict of interest as Selvaratnam is a co-founder of Tommy Thomas Advocates and Solicitors, the AG's private practice he left to take up his current post.
Thomas reassured the public that Selvaratnam will do her service without any cost to the taxpayers.
With 26 years experience as an admiralty law specialist and commercial litigator, "she is indispensable in Malaysia's claim of ownership on the vessel." wrote The Edge Malaysia.
"Internationally, she is a highly regarded authority on shipping laws."